Heroes
Michael Sheen explains why he decided to become a 'not-for-profit' Hollywood actor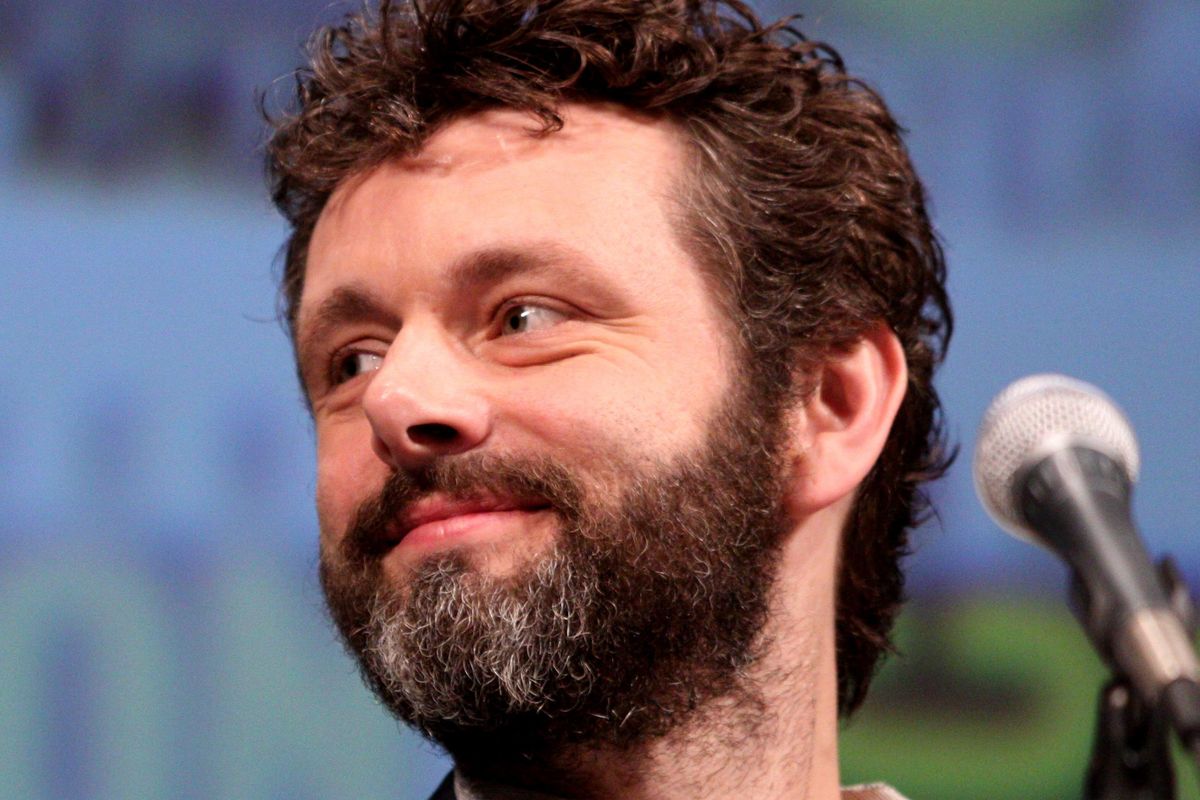 It's one thing to make it to the top. It's another to help others up as well.
Michael Sheen has already gifted the world something really special. His long list of acting credits include some bona fide iconic characters. Even if you don't recognize the name, you'll know the face. Seriously, this guy has been in everything.
If Sheen's incredible talent isn't enough to make you love him, his compassion and generosity will certainly win you over. He recently revealed that he will no longer be earning profits from his acting work, and will use that money to support others.
"I've essentially turned myself into a social enterprise, a not-for-profit actor," he explained in a recent interview with The Big Issue.
"I've realized in the last few years that I want to be one of those people who help other people the way so many people helped me…I'm at the stage of my life and career where I have a window of opportunity that will probably never be this good again. I'm able to get people in a room, I can open doors. I don't want to look back and think, I could have done something with that platform. I could have done something with that money."
---
Sheen is no stranger to lending his talents to a good cause. In addition to "The Passion," his now famous 72-hour immersive play, Sheen also teamed up with David Tennant (his co-star from Neil Gaiman's "Good Omens") to film "Staged," a British comedy Zoom series created during the pandemic.
There is a hilarious episode that was filmed for Red Nose Day, a campaign to help end child poverty. You can watch it below.
I hope seeing an aggravated Marlowe (Sheen) get one-upped by Shakespeare (Tennant) tickles you as much as it did me.
This time, Sheen is focusing his efforts to support the Homeless World Cup Foundation. According to its website, the foundation uses football to encourage those who are homeless to change their lives, as well as challenge attitudes toward those experiencing homelessness.
The organization was struggling to fund its 2019 event. That's when Sheen made an important decision.
"I realized I could do this kind of thing and, if I can keep earning money, it's not going to ruin me," he told The Big Issue.
Knowing that the event could be an "extraordinary, life changing experience" for people all over the world who needed it, Sheen became determined. So determined that he sold both his homes, one in the U.K. and one in the U.S., to make it happen.
And in that moment of giving, Sheen gained a new perspective.
"There was something quite liberating about going, alright, I'll put large amounts of money into this or that, because I'll be able to earn it back again," he shared.
The "not-for-profit" actor's first film to be entirely dedicated to charity will be "Last Train to Christmas," which premieres December 18. I don't know what makes me happier: Michael Sheen's big heart or his huge mullet in the role.
Either way, he's great at giving us something to smile about.