Love Stories
Couple shares secret to happiness after celebrating 79 years of marriage
'We didn't go through life without problems, but we would never do anything to hurt each other,' Hubert Malicote said.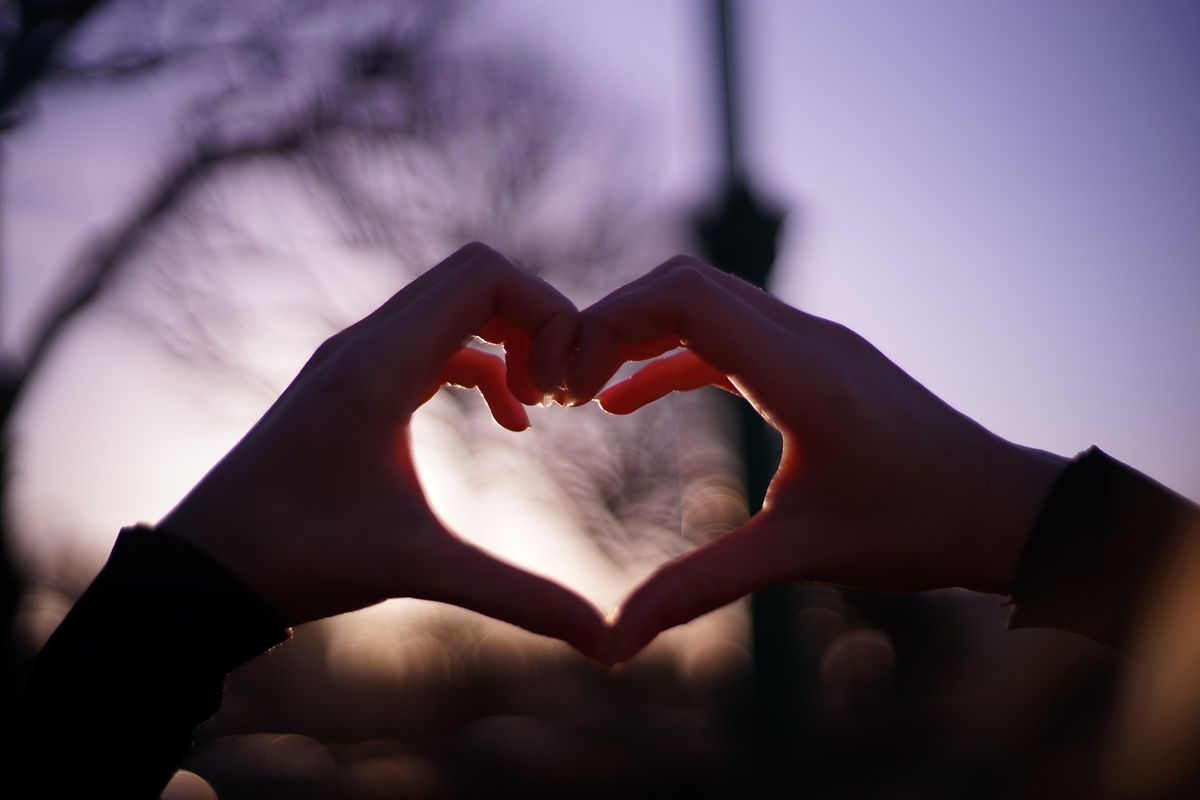 If you want something to make your heart go "squee," look no further. This story will warm your heart and make you believe in love, and let's face it, given how the world feels right now, we can all use a little heart warming. A couple in Hamilton, Ohio, recently celebrated 79 years of marriage. And if that milestone isn't enough, they're also turning 100 in July 2022. That makes for one summer full of celebration. Both TODAY and their local NBC news channel WLWT reported on the couple, whose story is too sweet for words.
---
Hubert and June Malicote were both born in July 1922 in rural Kentucky, and at age 19 were both looking for jobs in Hamilton, Ohio, where they met at church.
"Miraculously the back pew was empty, so, we went in and they were all standing and right in front of us was a pew full of young girls. And, she looked around at me and smiled," Hubert told WLWT.
The spark ignited a friendship that quickly turned to love, and the couple was married on June 8, 1943. Not long after their wedding, Hubert joined the Navy to fight in World War II. After being stationed in Honolulu, Hawaii, Hubert sent June a grass skirt so she knew where he was.
"In a few weeks, I got back a picture and I had my own Honolulu girl," Hubert said when talking to WLWT. He also added that when he came home two years later, June was there waiting. "As the train stopped, the conductor standing beside me said 'she's waiting for you,'" Hubert said.
After Hubert's time in the war, the couple settled in Hamilton and had three children. They also have seven grandchildren, and 11 great-grandchildren. Hubert worked for local company Diebold for 50 years before retiring, and June was a stay-at-home mom.
"She was a terrific stay-at-home mom," Hubert said. "She made the girls' dresses. She planted a big garden. She canned and preserved, and she was a good stay-at-home mom."
When a couple has been married for so long, you have to wonder what they're doing to make their marriage work. (Yes the Malicotes come from a time when couples rarely divorced, but that's beside the point.) The Malicotes are still happily married, and Herbert claims they've "never had one quarrel." Their 70-year-old daughter Jo told TODAY that this is true.
"We didn't go through life without problems, but we would never do anything to hurt each other," Hubert told TODAY.
Another important lesson he's learned? Sometimes you need to know when to walk away from a fight and take a breather.
"If there's controversy, you might have to walk away for a couple minutes," Hubert explains. "Then you come back in and change the subject or you work it out." Maybe that's why the couple has never quarreled!
Despite not having any sort of date night routine, the couple still spend most of their time together, with Hubert explaining to TODAY that they simply enjoy each other's company.
"We've never really gone out much. When the kids were younger we were happy sitting around the table sharing stories about our day," he said.

Now, the couple enjoys their quiet routines. June has suffered from multiple strokes, which have left it hard for her to communicate. But when you've been married for 79 years, you don't always need words. They have dinner together every night before sitting down to watch a movie together before bed. And they always kiss each other goodnight.
"I put Mom in her wheelchair next to where Dad is sitting and they hold hands and say goodnight to each other," their daughter Jo told TODAY. "Then in the morning, they are so happy to see each other. They greet each other with huge smiles."
It's really beautiful to see a couple so in love after so many years. They told WLWT that their family is planning a joint birthday celebration, and they were the grand marshals for the Oxford Independence Day Parade in Oxford, Ohio, over Fourth of July weekend.
Cheers to love!