Identity
Lizzo launches a reality show for dancers with bigger bodies, then dances in the street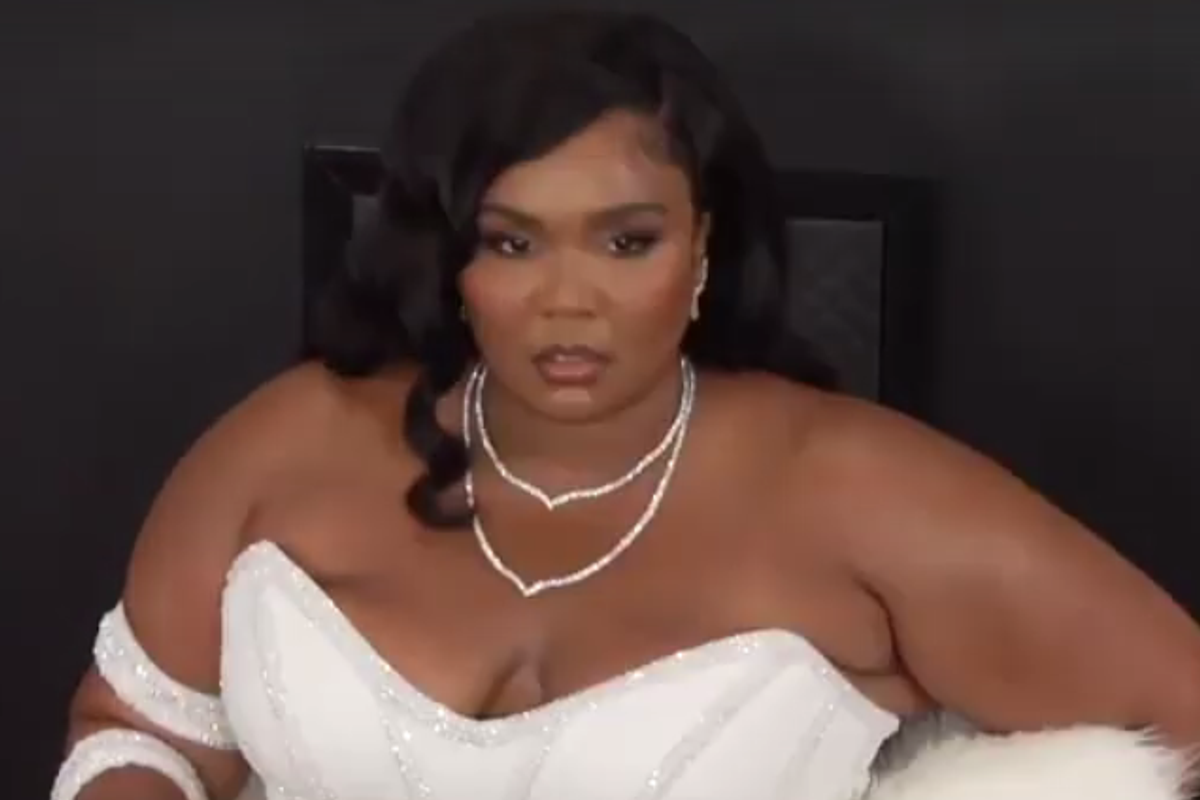 What's not to love about Lizzo? She's talented in multiple ways, has impeccable fashion sense and encourages people to love themselves on a regular basis, so it's no surprise that she's taking her talents to the small screen. Lizzo recently created a reality show with Amazon Prime Video titled "Lizzo's Watch Out for the Big Grrrls," where she is on the hunt with her choreographer and touring team to find new backup dancers for her upcoming tour.
This isn't just any search for backup dancers though, it's a search for backup dancers in larger bodies and other varying body types and a celebration of dancers of all sizes. Lizzo posted to her Instagram about the excitement behind the show and the viral TikTok dance it created. In true Lizzo fashion, she took the opportunity to shut down part of Hollywood Boulevard and dance it out in the street with some of the dancers from the show.
---
Body positivity and the health at every size (HAES) movement have been steadily gaining traction and Lizzo has been unapologetic about how she dresses her body and the level of confidence she has. It is refreshing to see the landscape begin to change to include bodies that are more representative of the country in which we live. Lizzo's fierce defiance of the societal norm of keeping larger bodies covered up has emboldened other women and some men to do the same.
A show like "Lizzo's Watch Out for the Big Grrrls" will continue to provide representation for body types outside of what society deems appropriate and healthy. It will show that bodies can move at every size and stand on a public stage to show the world what they can do. Lizzo often has dancers of various sizes on tour with her, but this will be the first time we'll get to see the hiring process happening in real time. Dancers have come from all over to audition for this show and be cast.
It's no wonder that Lizzo decided to stop her car on Hollywood Boulevard to dance to the viral TikTok dance that bears the same title of her reality show. In her post on Instagram, the singer wrote "We shut DOWN Hollywood blvd (IN HEELS) last night in celebration of WATCH OUT FOR THE BIG GRRRLS—it's been crazy watching the world do our dance." The video and images included in the post show several of her talented dancers of all sizes recreating the viral dance created by Jemel McWilliams.
Body positivity is for everyone, but it's especially important for people with large bodies. Representation in the media means people that have the lived experience of being larger in America can see the possibilities they have because they see someone else doing it. Representation goes so much further than feminism or race. It matters for everyone, but especially those who belong to marginalized groups.
Lizzo's show is much needed and the ripples will continue far after the show wraps.