Most Shared
On June 8, Sia released the video for "Feel Me," an emotional new song with a powerful message in support of a great cause.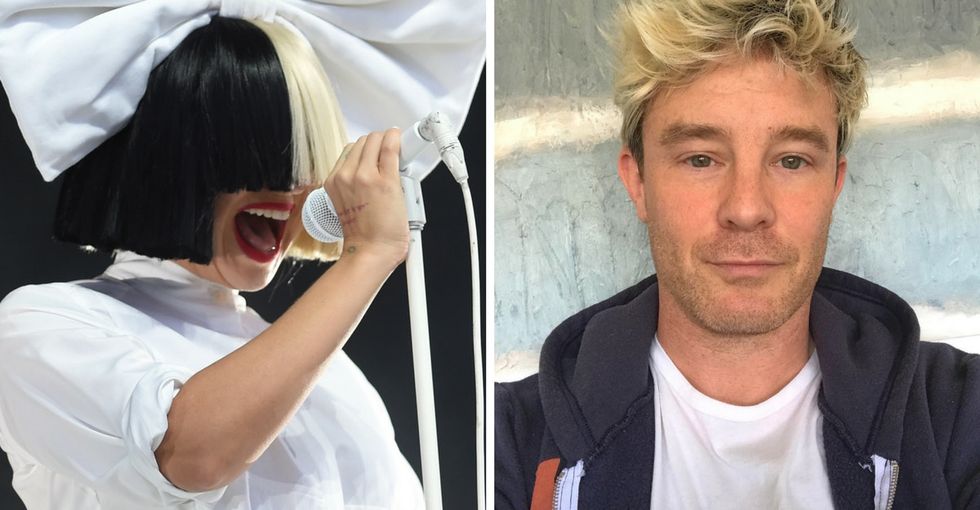 Sia is known for unique, visually captivating music videos. Her latest, for a new song called "Feel Me" is all that and important too.
Starring Zoe Saldana with narration by Julianne Moore, the video follows the impassioned journey of a mother-to-be who's just found out that she's HIV-positive.
The video — which was choreographed by Ryan Heffington (who also choreographed videos for "Chandelier," "Cheap Thrills," and "The Greatest") — is the stunning work of art the world has come to expect from Sia. But "Feel Me," and the cause it was made to support, has an important backstory.
---
[youtube https://www.youtube.com/embed/9JntzkszLX8?rel=0&controls=0&showinfo=0 expand=1]
The song was inspired by Sia's manager, David Russell, who came out publicly as HIV-positive in a 2016 interview.
Russell's diagnosis in 2002 inspired Sia to become more engaged in HIV-related activism. Over the course of the past 12 years, the two have worked together as manager and client — both watching the other grow in their own ways.
"I've been thrilled to witness Sia's reach grow further and further, all the while using her status as a person of influence for good," Russell writes in an email. "'Feel Me' is a gorgeous record and I'm so happy and proud to work with an artist as generous and open hearted as she is. She makes a difference."
Sia wrote in Billboard that Russell's "transformation of his shame into self acceptance has been magic to watch."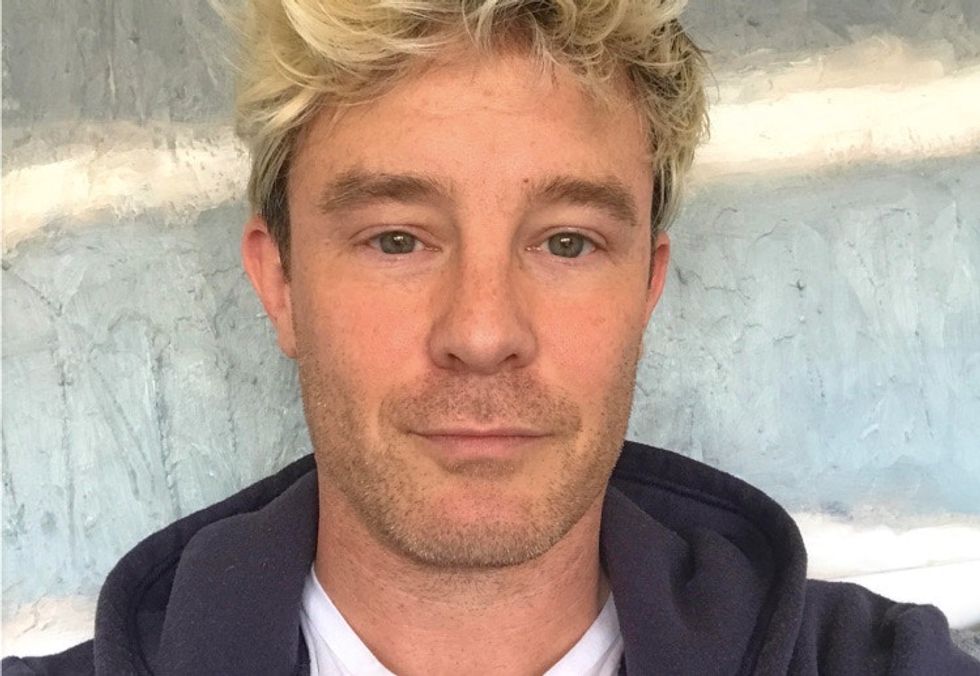 Photo courtesy of David Russell.
A lot has changed for the better since Russell first got his HIV-positive diagnosis.
That's due, in part, to efforts designed to fight HIV stigma — and messages like the one in Sia's "Feel Me" video.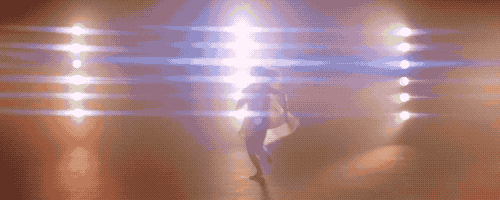 Sia during a 2016 concert. Photo by Stuart C. Wilson/Getty Images.
Proceeds from "Feel Me" sales and streams will go toward the #endHIV Campaign's efforts to develop an HIV vaccine.
While HIV isn't anywhere near the death sentence it was in the '80s and '90s, it's still a serious issue without a cure. Nearly 40,000 Americans were diagnosed with HIV in 2015, adding to the more than 1.1 million living with it in the U.S.
"While this is a diagnosis nobody looks forward to it can also be a blessing in disguise," Russell writes when asked what advice he'd offer someone newly diagnosed with the virus. And that's really what the video is about — the scary moment of diagnosis and the flood of emotions that come after.
"Finding out I'm positive led me to look closer at my relationships, my health — both physically and mentally — and challenged me to live my life in the present.  We've made such enormous advances medically that anyone diagnosed in 2017 can expect to live a normal life with regular check-ups and adherence to medication."
"Feel Me" is now available on all major streaming and digital platforms. For more information about the #endHIV Campaign, visit the group's website.