Democracy
Jon Stewart just conducted an unforgettable interview with lawmaker peddling election lies
That's how it's done, folks.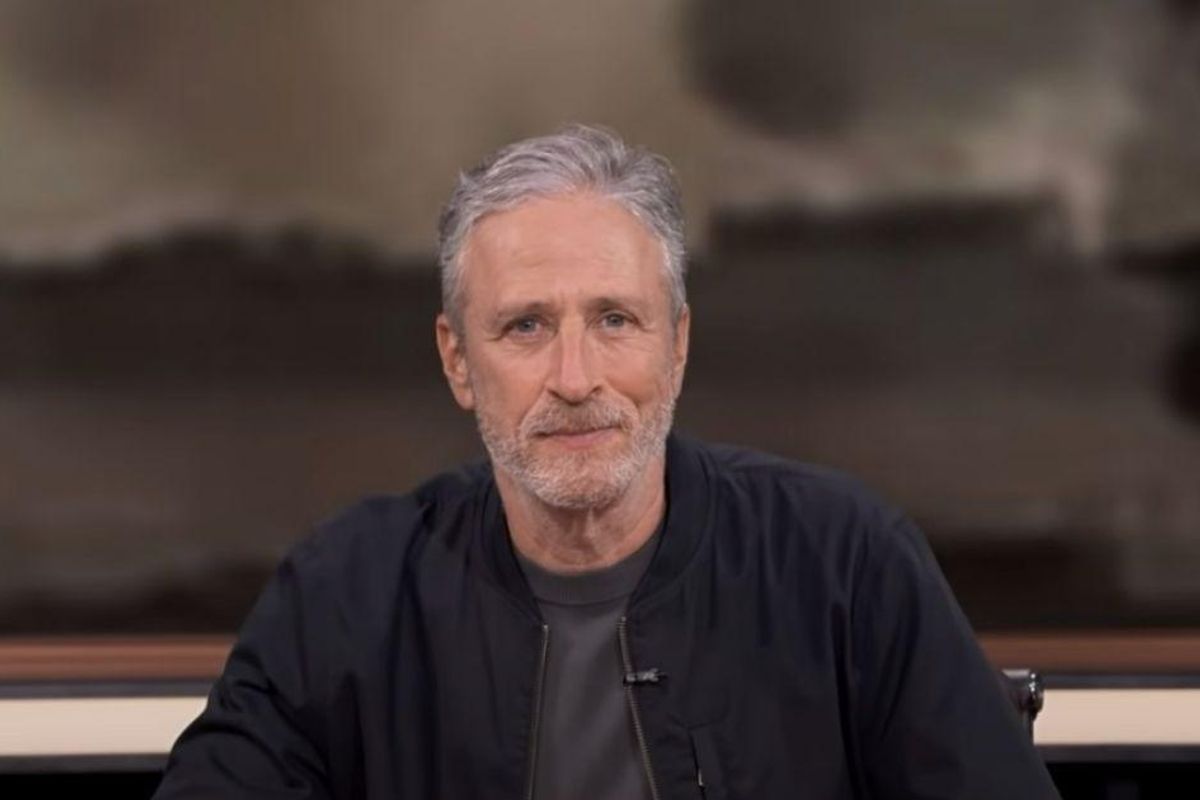 The Problem With Jon Stewart/YouTube
Jon Stewart stepped out of the spotlight to work on a cause he felt passionately about, getting adequate funding for veterans who got sick from burn pits while in combat zones. But last year he took to the desk again for his new show on Apple TV+, "The Problem With Jon Stewart," and this second season is shaping up to be doozy of musical chairs with a new politician in the hot seat every week.
Clips from the rapid-fire interviews are going viral, in part for his oxymoronic signature style of questioning but largely due to his excellent research and fact-checking. This episode with Arizona Attorney General Mark Brnovich is a prime example of his skill when inquiring about election fraud.
---
When Stewart asks a question, you should probably believe he already knows the answer, and this seems to catch some people off guard. The talk show host's last clip to go viral was of him grilling Arkansa Attorney General Leslie Rutledge about her state's laws that ban gender-affirming care for minors. There were moments that appeared to expose that the guest was not prepared for Stewart to ask such hard and pressing questions but the host persisted.
Stewart has a unique talent for remaining kind, humorous and likable while he steadily applies pressure to whatever adversarial guest sits across from him. The clip of his interview with Brnovich shows Stewart's determination to get to the truth about whether the Attorney General actually believes that the 2020 election was fraudulently given to President Biden. It's like watching a verbal sparring match if words could throw punches or bob and weave.
Stewart repeatedly tries to get Brnovich to answer the question of if he personally believes that there was election fraud in Arizona. Brnovich argues that there are "almost 20 criminal cases related to the 2020 election" to which Stewart quickly counters, "out of 4 million votes." The Republican Attorney General was not deterred and explained that there are "millions of people" throughout the country who think the election was stolen.
Stewart, with his notes in hand, continues to challenge Brnovich, even at one point putting his glasses on to read directly from the paper, pointing out that the former president once said, "74,000 mail-in ballots received that were never mailed, magically appearing ballots. 168,000 fraudulent ballots printed on illegal paper, 36,000 ballots illegally cast by non-citizens." Stewart removes his glasses and continues, "Now, the truth is, none of that was real."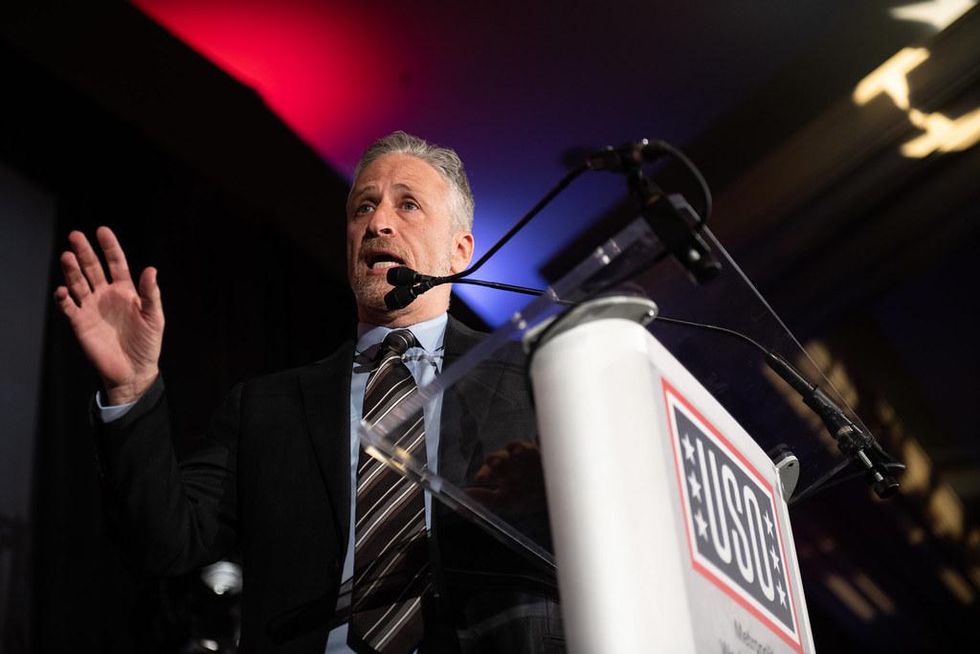 Jon Stewart at USO.
www.flickr.com
Brnovich explains his reasoning for investigating the claims but when pushed on if he would come out and say the election was won fairly should his investigation not show evidence of fraud, Brnovich wouldn't commit. Pushing for the attorney general to agree to reveal the facts of his investigation once complete proves to be difficult. At one point during the exchange when Brnovich continues to give long-winded answers to a yes or no question, Stewart says, "This is blowing my mind."
When it comes to information on the 2020 election and recent policies and laws, having facts helps you draw your own conclusions. Jon Stewart is coming in with well-researched facts and asking hard questions to those in charge. The full interview will air on the streaming network Apple TV+.