Culture
Jack Black's improvisational 'Quarantine Dance' has taken the internet by storm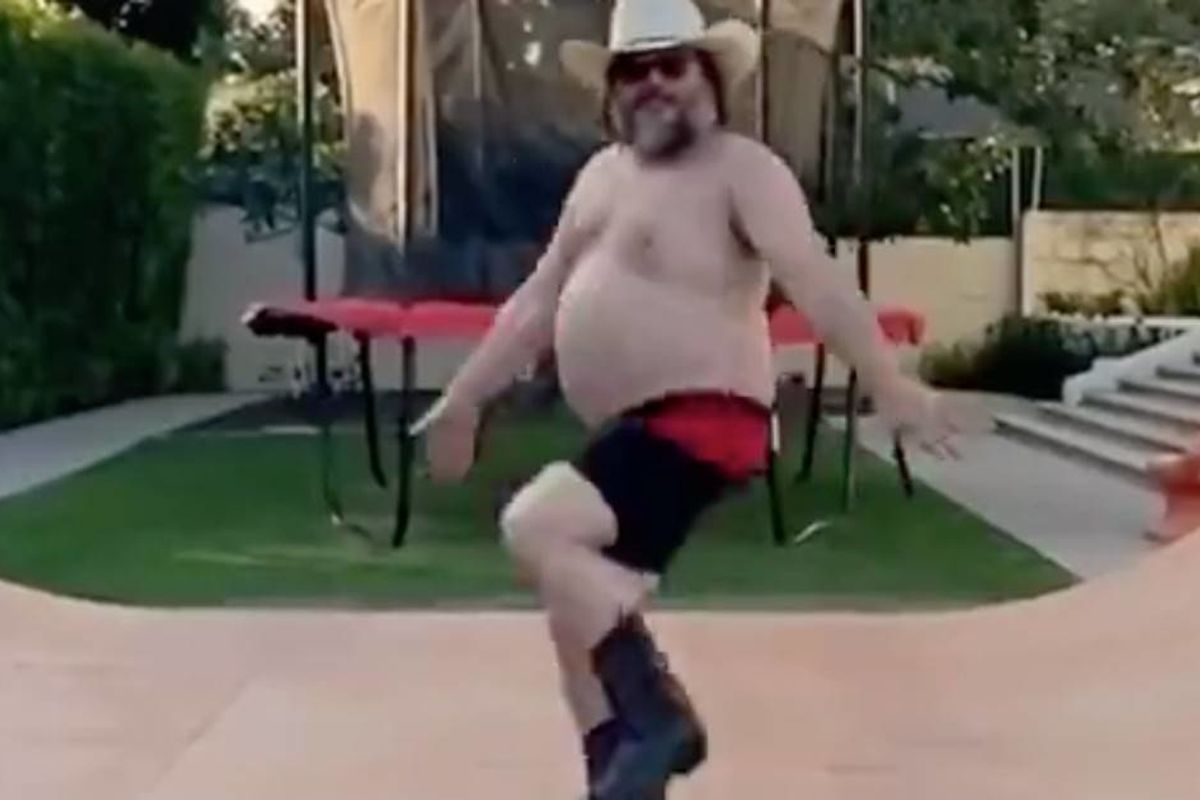 via Jack Black / TikTok
"Jumanji" actor and Tenacious D singer Jack Black has captured all of our hearts with his improvisational "Quarantine Dance" he debuted on TikTok.
The dance incorporates bird-like arm flapping, some touches of Russian ballet, and an impressive karate kick. The dance is an expression of pure, unbridled joy mixed with the rage that comes with day upon day of self-isolation.
---
The video is also memorable because of Black's wardrobe. He looks like a Texan flirting with the idea of becoming a nudist.