I Bet Banksy Would Hate The Show 'Mad Men'
Banksy has been putting up art, fighting the man, and being an inspirational activist for years. This is why.
05.10.12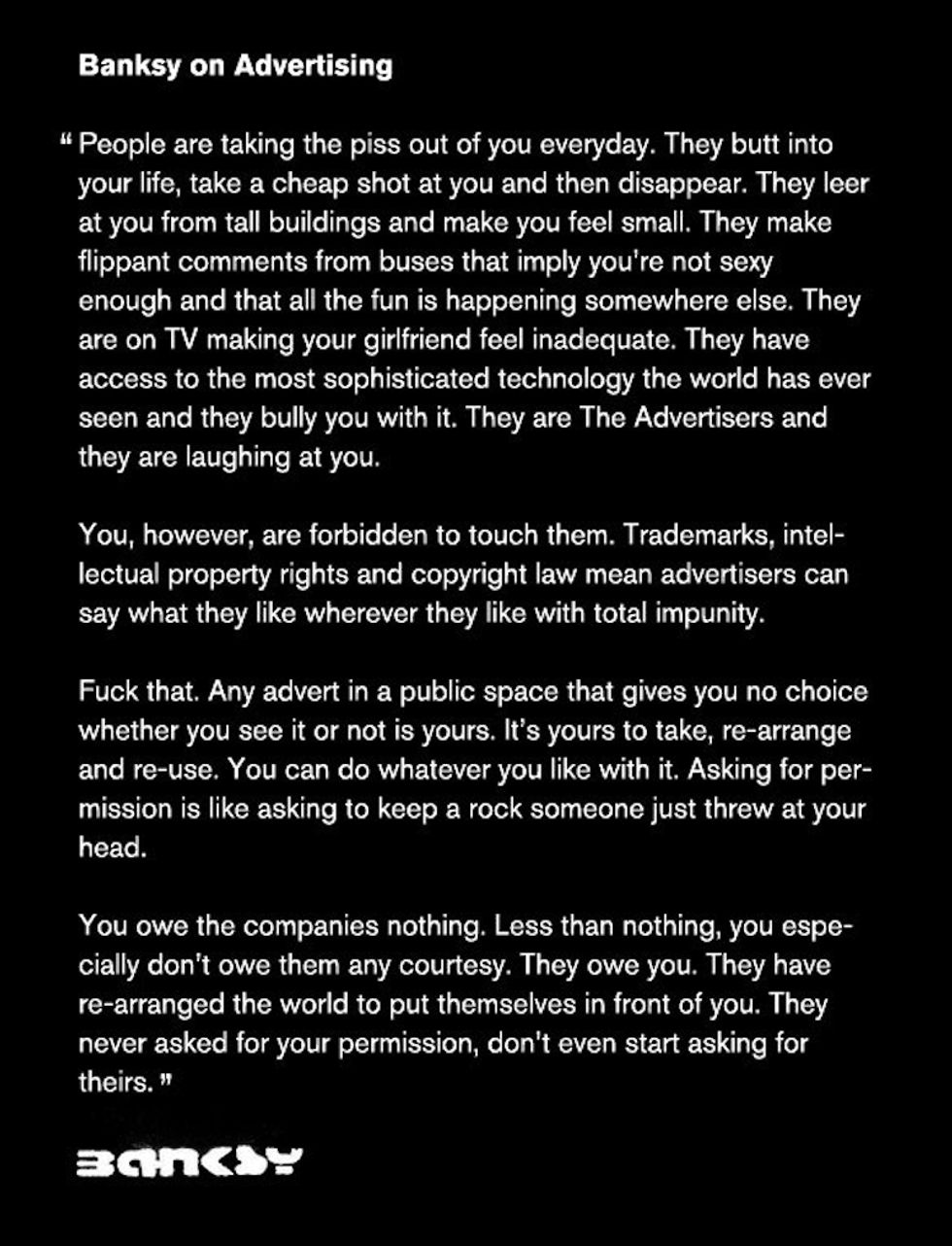 Interestingly, Banksy lifted a great deal of this quote from an essay
Sean Tejaratchi
wrote in
Crap Hound Magazine
way back in
1999
. Banksy may not have credited the essay very well, but is the re-appropriation of the text validated by the content? In any case, Sean Tejaratchi seems pretty okay with it being a cool dude and all.
More