Animals & Wildlife
Horse ranch raises $17K to rescue two mustangs from abuse—thanks to a viral Facebook post
Clare Staples and her Skydog Sanctuary have saved hundreds of wild mustangs and burros, bringing them back to a freedom they deserve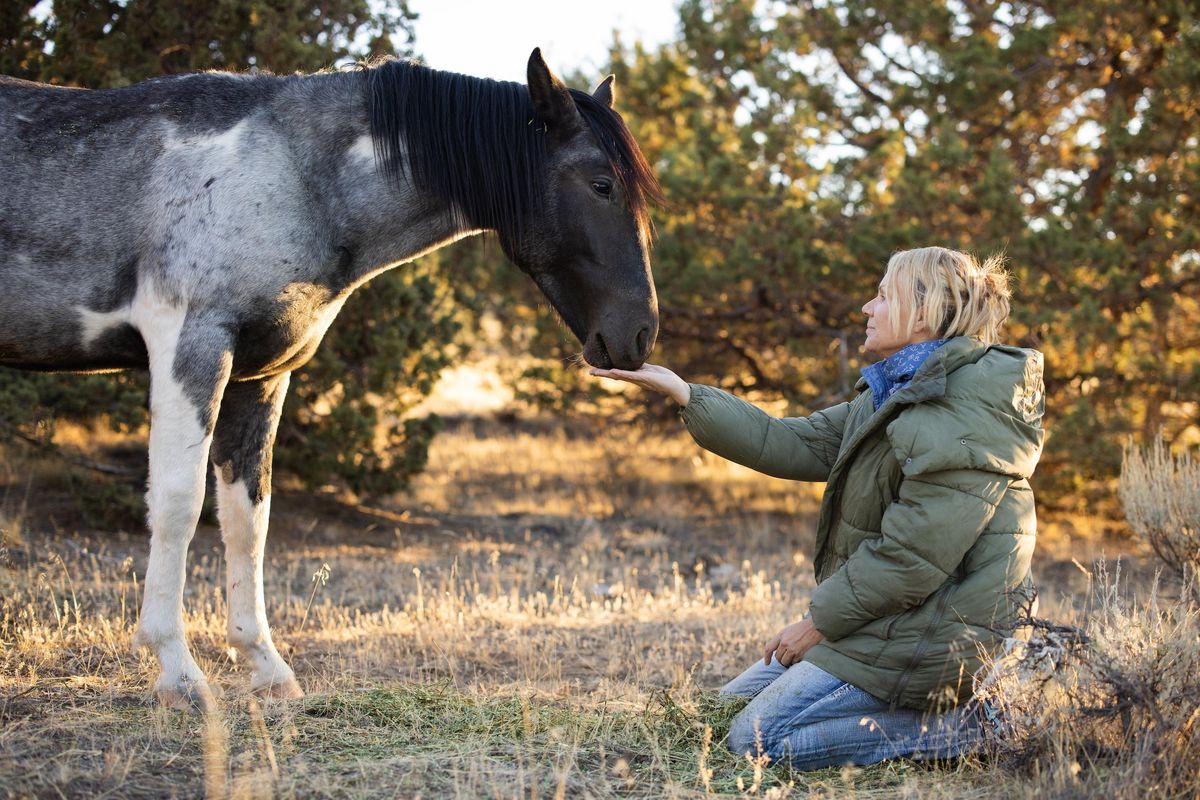 Photos courtesy of Meta Community Voices
True
Horses often invoke feelings of passion, freedom, and graceful power. And though they might not get the title of "Man's Best Friend," horses share a special bond with humans.
Just ask Clare Staples, founder of mustang and burro rescue organization Skydog Sanctuary who recently raised a whopping $17K to help two horses —simply by writing a heartfelt post on Facebook.
"I grew up in England where there is a huge culture of horse loving people," she told Upworthy. "When I was growing up I lived in a sort of imaginary land where I rode everywhere on an imaginary horse, which is a bit crazy, but my love of horses was born at such an early age. I'd be going on long car rides with my family and swiveling my head to look in every horse trailer or every field to see if I could see a horse."
Growing up, horses became Staples' "happy place." In particular, she loved watching American TV shows like "Bonanza" and "Little House on the Prairie", along with other westerns where "you would see a band of wild mustangs gallop through and steal the mares."
Considering the image as a "romantic symbol of the American West," Staples was shocked and sad to later discover that the American mustang's reality was much less glamorous. As she explained, mustangs who run free on public lands get rounded up by the Bureau of Land Management, making more room for mining and livestock interests. "It makes the American government a lot of money and wild horses don't." These captured horses and burros receive a Bureau of Land Management "BLM" brand, then get sent to kill pens or get auctioned off.
Staples became determined to offer her hooved friends a place of refuge, so she founded Skydog Sanctuary—a 9,000 acre ranch near Bend, Oregon where wild mustangs and burros can live out their lives peacefully in their natural habitat. The sanctuary also has an 11 acre location in California. In addition to rewilding equines, Skydog aims to raise awareness about the plight they face, in order to bring about change.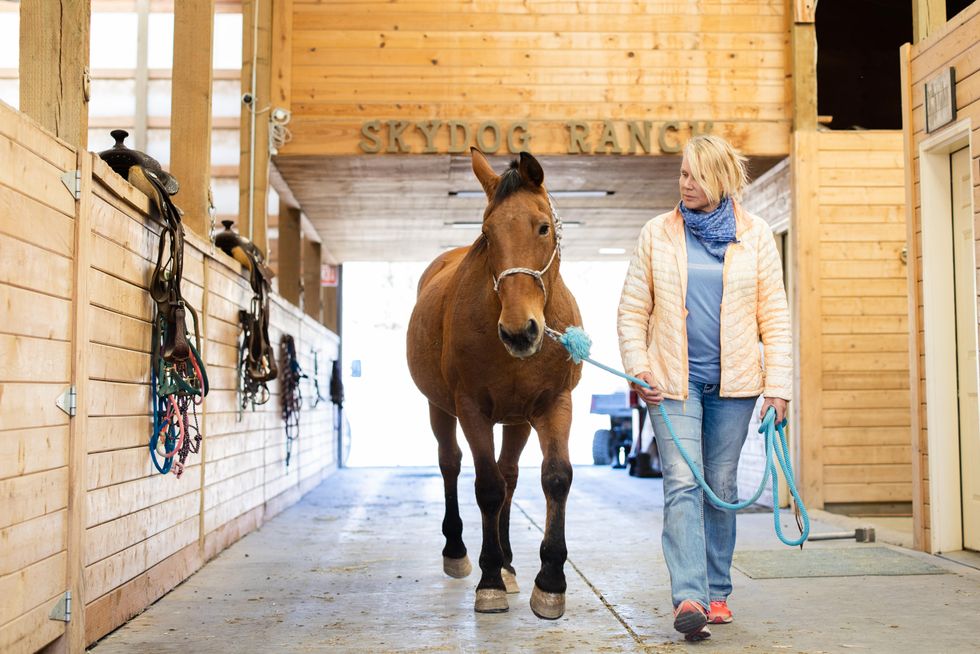 Earlier this year, two young mustangs caught Staples' eye, as they bore an uncanny resemblance to one of her own horses from Skydog. Sure enough, by looking up their BLM IDs, Staples confirmed they were related. She then posted a Facebook fundraiser to get the siblings reunited.
Within only two weeks, people rallied enough support to reunite the two mustangs—now named Rising Sun and Presley, in homage to Elvis—with their native family.
With around 220 horses and 50 burros to look after, and no grant money, Staples relies heavily on her ever-growing social media community. Luckily, Facebook doesn't take a percentage of their fundraisers, which gives people all the more incentive to donate, since they know exactly where their money is going. Plus, the platform has expanded Skydog's reach tenfold—with nearly half a million followers, and fundraiser videos racking up nearly 20 million views.

Staples is especially excited for Giving Tuesday, when Meta, Facebook's parent company, matches funds up to a total of $8 million dollars. "It means a lot to our followers to know if they donate $10 we're actually getting $20. Every year we just break records for ourselves. It's a really fun day. I feel like Facebook are our partners, because they've helped us grow and then [GivingTuesday] is a real day where we can celebrate them too."
Connecting with people who care and want to help, combined with the power of social media, gives Skydog the resources needed to rescue horses from the very worst of situations. And for Staples and her followers, "seeing them come back to life and watching them heal on this land is just the most beautiful thing. Rewilding them and giving them their freedom and space back is one of the most extraordinary experiences. It never gets old."