popular
Three young siblings started a candle company to pay for video games. Now they're giving back to help the homeless.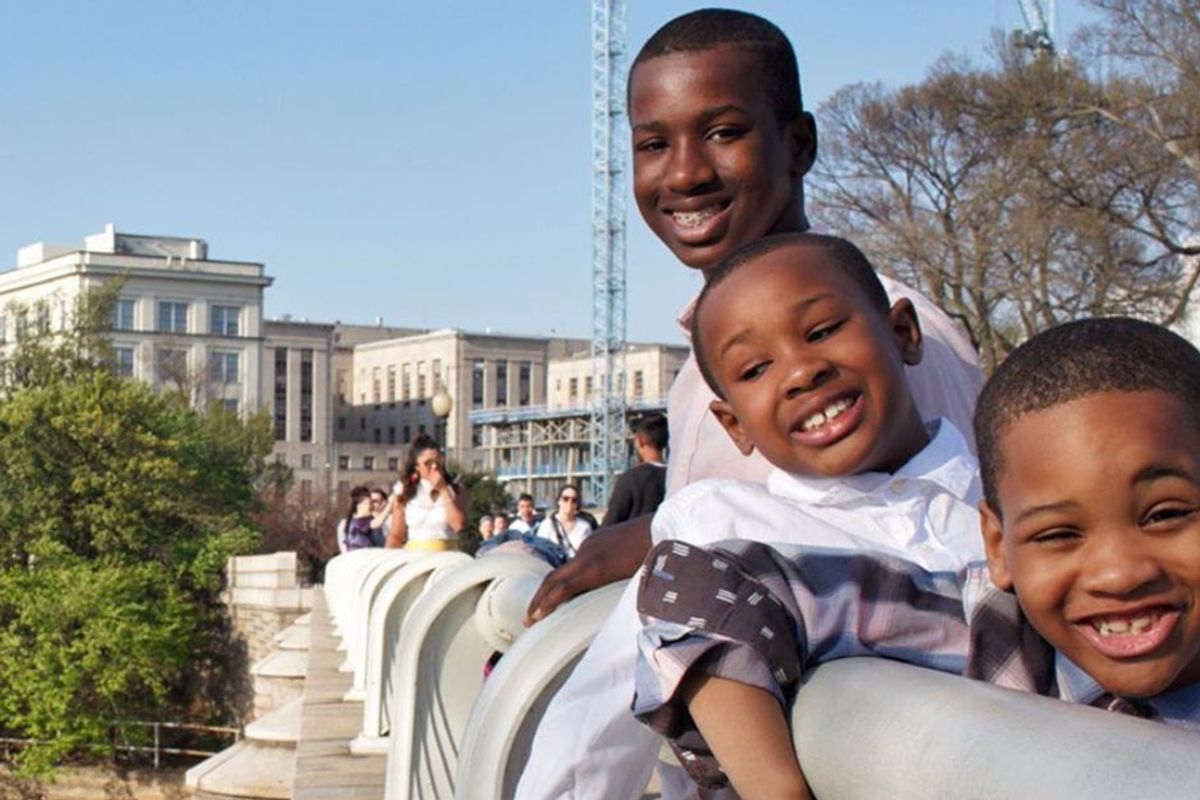 Instagram / Frères Branchiaux Candle Co.
Three young Maryland brothers who started a candle company to buy new toys now donate $500 a month from their successful business to help the homeless.
Collin, 13, Ryan, 11, and Austin, 8, Gill founded "Frères Branchiaux," which is French for Gill Brothers, after their mom told them they could either get a job or start a business if they wanted more video games and Nerf guns.
"They surprised me when they started a business and they started selling at their baseball and football games and they've moved on to a vending truck," Celena Gill told Good Morning America.
The three of them have been making the candles in their Indian Head home for the last two years and business is booming, with 36 stores carrying the boys' products and a deal with Macy's in the works. They sell nearly 400 candles a month, priced from $18 to $36, along with other products like diffuser oils, room sprays, soap, bath bombs and salts, according to the Washington Post.
---
Ryan is considered the "scent-ologist" of the group and helps create the scents, like Lavender Crush, Lime Cotton, and Whiskey Sweet.
"I usually pick the most scents I like and then I'll mix them together and ask my family members if they like it or not and then we'll make it into a candle," he told GMA.
So why candles?
"Me and my brothers asked my mom, 'What's your favorite thing to buy?' At first she said bath bombs, which are kind of a longer process, so we did candles, which was easier," Collin said.
Besides being able to buy their own toys, the business has also allowed the brothers to make an impact in their community.

"My brother Ryan has a big heart," Collin told GMA. "He likes to help homeless people out; in D.C. there is a lot of homelessness, so every time we would stop by and see a homeless person he would ask my mom to give them money."
From the start, Frères Branchiaux has given 10 percent of its monthly proceeds to Washington, D.C.-area homeless shelters, including Pathways to Housing D.C., Friendship Place and the Father McKenna Center, according to the Post.
"Every time I saw a homeless person, I was always asking Mom if we could give money to them, and this was a way to do it," Ryan said.
Collin appreciates feeling like the business has a greater purpose aside from making money.

"The community helps us, so we have to help back. Giving back helps you and the people you're giving back to," he said.
They're hoping to take their philanthropic efforts one step further by working directly with homeless people.
"We have a big community and we also want to do job creation," Celena said. "Right now we're working with one of the organizations to hire some of their clients transitioning from homelessness."
The brothers are now planning an expansion of the business and are saving up for a "candle truck" along with a facility to make the candles out of.