Health
Breakups just got a little easier, thanks to the luxurious, therapy-based Heartbreak Hotel
Welcome to the Heartbreak Hotel. It's part wellness retreat, part intensive group therapy.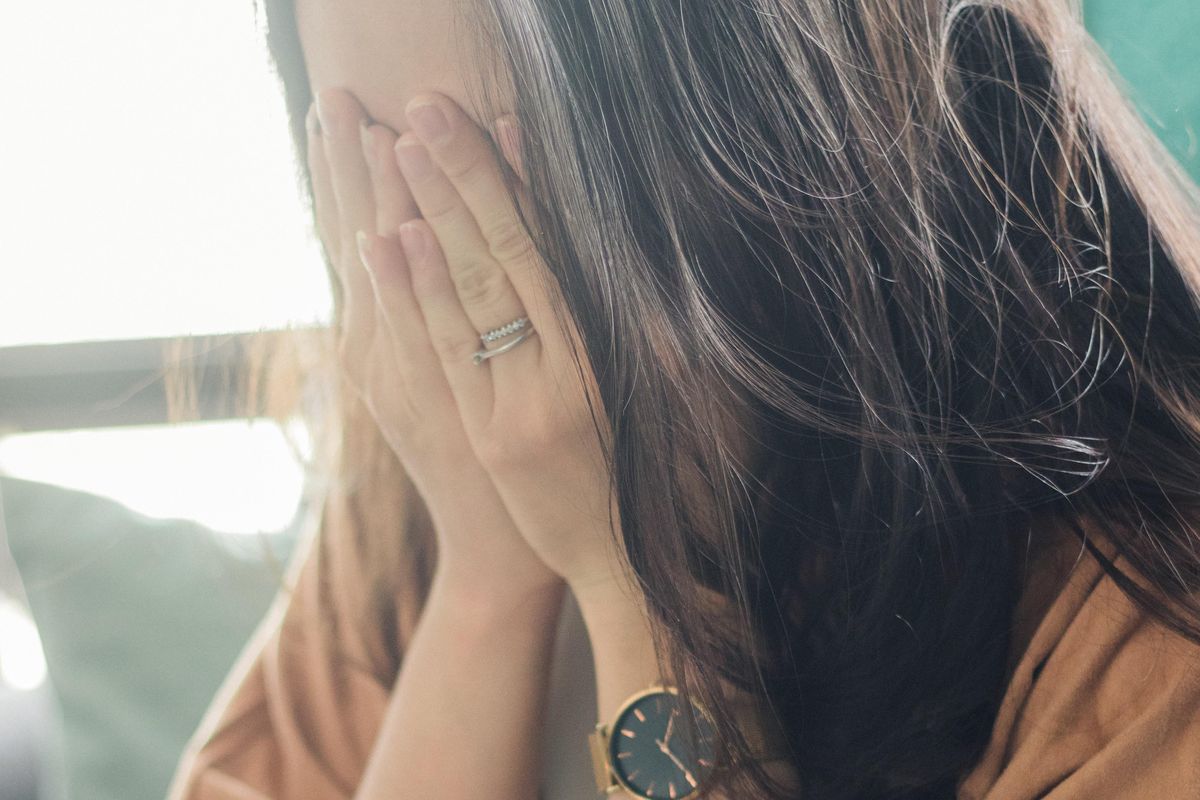 Breakups are a low point for anyone, yet studies have shown that they tend to hit just women just a little harder. Which is probably why they leave a lot of us looking this:
But what if we didn't have to stuff our feelings down with a pint of Ben & Jerry's (no offense Bridget Jones) and instead were able to come out of heartbreak feeling lighter, freer and more empowered?

That was the inspiration behind The Heartbreak Hotel.
The Heartbreak Hotel, which opened in north Norfolk, U.K. near the end of 2021, is a three-day retreat created by two mental health professionals with one goal in mind: to help women heal after the end of a relationship in the most compassionate, holistic way possible.
The retreat (keen on detoxification in all forms) is both alcohol- and technology-free. So if you're looking to cope through drowning your sorrows with a mai tai or frantically hate-scrolling through your ex's social media … then this might not be the spot for you.
However, if you are looking to stop blaming yourself for "what went wrong," process complex and painful feelings, and come out rested and restored, read on.
---
During their three night stay, guests enjoy gourmet food, lush surroundings and daily beach walks along the gorgeous Norfolk coast.
I mean, just look at it. Stunning.
But don't be misguided—it's not just a luxury vacation. The Heartbreak Hotel is very much about doing the inner work.
Psychologist Alice Haddon and life coach/bestselling author Ruth Field—bona fide heartbreak specialists—teamed up to provide dynamic workshops where women can learn about love attachment styles, core needs, rewiring neural pathways and how to use all that information to redefine relationship goals.
In addition, an EMDR (Eye Movement Desensitization and Reprocessing) specialist is there to assist in releasing emotional trauma. It's a key element of the hotel's offerings, as Haddon told Daily Mail. "At The Heartbreak Hotel we understand that where there is heartbreak there is trauma. This therapy helps our guests to gently but powerfully leave the shock behind and generate the space for forward looking energy," she said.
The Heartbreak Hotel's first retreat in November 2021 was completely sold out, and the website boasts that an average of 85% felt freer, 66% felt clearer and 67% felt more empowered.

Their success does beg the question: Should traditional therapy get a rebrand?
Even those who do go into therapy post breakup normally only see a therapist once a week for an hour. To really see significant shifts could take … well, a lot longer than three days. The current price for a stay at the Heartbreak Hotel is £2,500 (or $3278), which may sound like a lot, but when broken down is about the average cost of six months worth of therapy.
Where there can never be an official timeline for overcoming heartbreak, perhaps there is an argument to be made for "turbo charged" recovery. The idea that it doesn't have to take months upon months to move on is certainly an uplifting one.
Not to mention that a session usually takes place in a less-than-luxurious therapist's office … if not through the other side of a computer screen. Even though there's plenty of research to show how much of a positive impact nature can have on our well-being, it rarely has a place in traditional therapy. Unless your therapist is generous enough to have a ficus in the room.
Haddon and Field define therapy as "to take care of." This includes providing the things that truly nourish the soul: beauty, comfort and serenity.
It's not that someone can't heal without these things, but it makes the healing process so much more enjoyable, doesn't it? This could be a reason why many have trouble seeking professional help. They find the environment potentially sterile, which is not exactly the most attractive feature when we're heartbroken.
As someone who has benefited greatly from wellness retreats (and have even run a few myself), I could be overly biased. But healing does take place on a mental, physical and emotional level. Dedicating an allotted time to focus on each of those aspects can be incredibly transformative, especially when we're really going through it. It certainly has seemed to do wonders for the women of The Heartbreak Hotel.

Thank you to Haddon and Field for combining your expertise with creativity to make a painful transition an opportunity for incredible self-care.