GoFundMe Heroes
This young woman turned heartbreak into a lifelong mission to spread love and kindness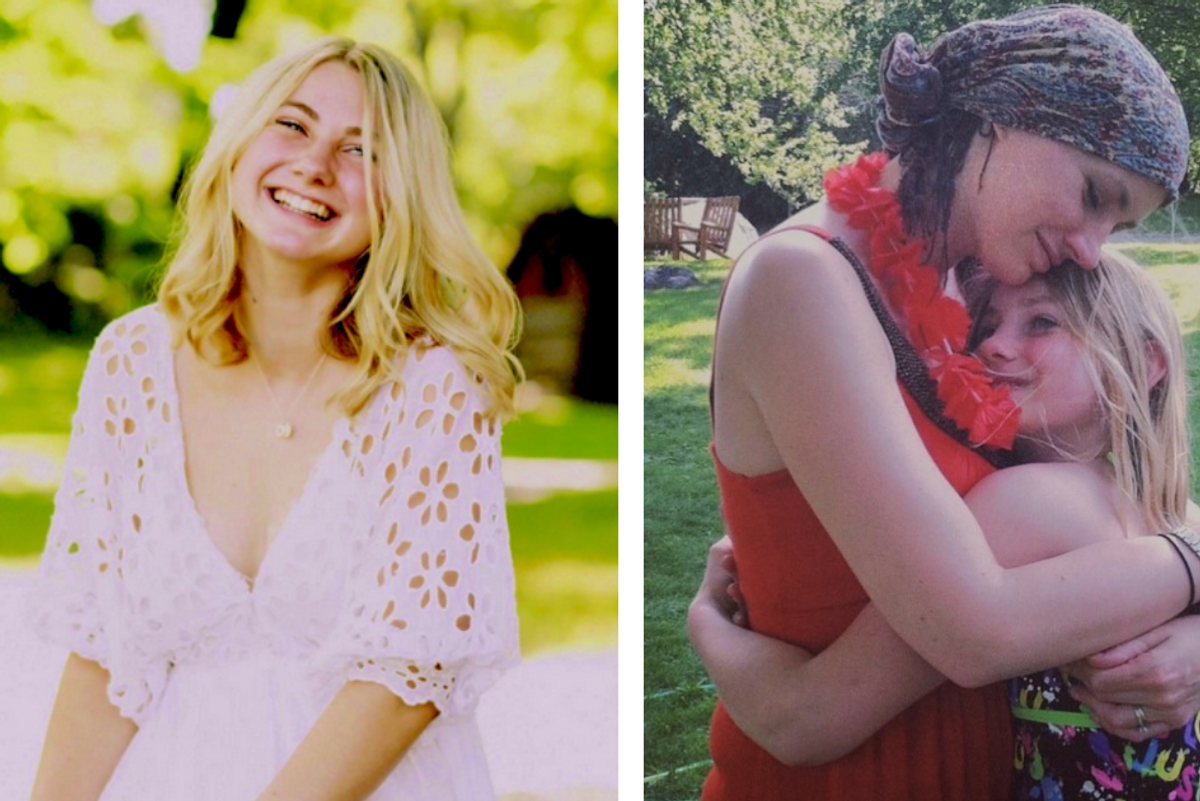 Images courtesy of Letters of Love
True
When Grace Berbig was 7 years old, her mom was diagnosed with leukemia, a cancer of the body's blood-forming tissues. Being so young, Grace didn't know what cancer was or why her mother was suddenly living in the hospital. But she did know this: that while her mom was in the hospital, she would always be assured that her family was thinking of her, supporting her and loving her every step of her journey.
Nearly every day, Grace and her two younger sisters would hand-make cards and fill them with drawings and messages of love, which their mother would hang all over the walls of her hospital room. These cherished letters brought immeasurable peace and joy to their mom during her sickness. Sadly, when Grace was just 10 years old, her mother lost her battle with cancer."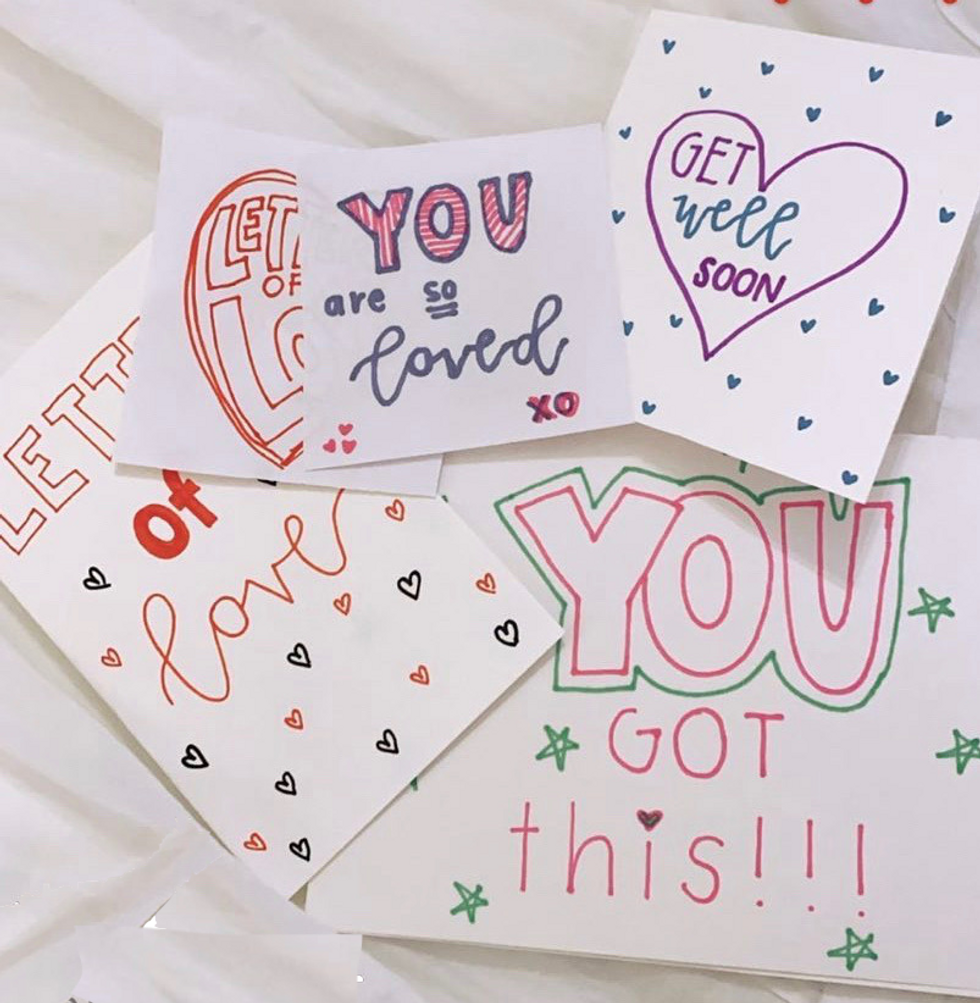 Image courtesy of Letters of Love
Losing my mom put the world in a completely different perspective for me," Grace says. "I realized that you never know when someone could leave you, so you have to love the people you love with your whole heart, every day."
Grace's father was instrumental in helping in the healing process of his daughters. "I distinctly remember my dad constantly reminding my two little sisters, Bella and Sophie, and I that happiness is a choice, and it was now our job to turn this heartbreaking event in our life into something positive."
When she got to high school, Grace became involved in the Leukemia & Lymphoma Society and a handful of other organizations. But she never felt like she was doing enough.
"I wanted to create an opportunity for people to help beyond donating money, and one that anyone could be a part of, no matter their financial status."
In October 2018, Grace started
Letters of Love
, a club at her high school in Long Lake, Minnesota, to emotionally support children battling cancer and other serious illnesses through letter-writing and craft-making.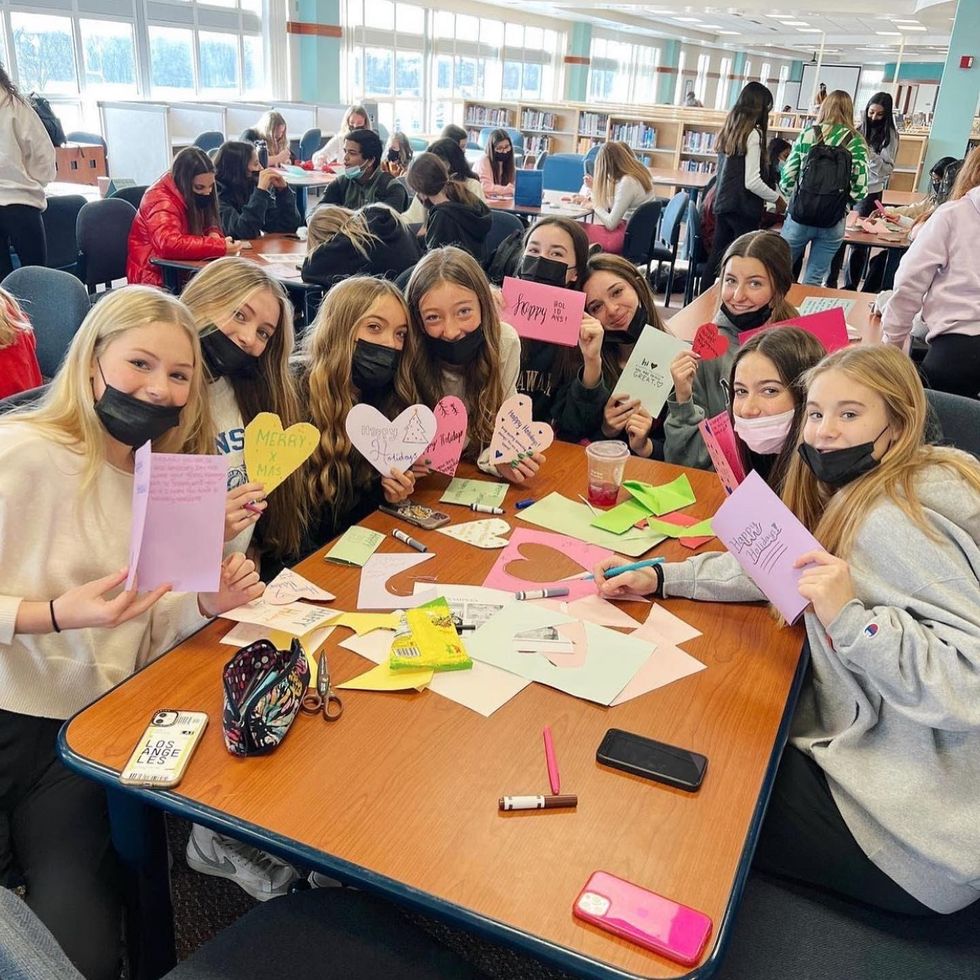 Image courtesy of Letters of Love
Much to her surprise, more than 100 students showed up for the first club meeting. From then on, Letters of Love grew so fast that during her senior year in high school, Grace had to start a GoFundMe to help cover the cost of card-making materials.
Speaking about her nonprofit today, Grace says, "I can't find enough words to explain how blessed I feel to have this organization. Beyond the amount of kids and families we are able to support, it allows me to feel so much closer and more connected to my mom."
Since its inception, Letters of Love has grown to more than 25 clubs with more than 1,000 members providing emotional support to more than 60,000 patients in children's hospitals around the world. And in the process it has become a full-time job for Grace.
"I do everything from training volunteers and club ambassadors, paying bills, designing merchandise, preparing financial predictions and overviews, applying for grants, to going through each and every card ensuring they are appropriate to send out to hospitals."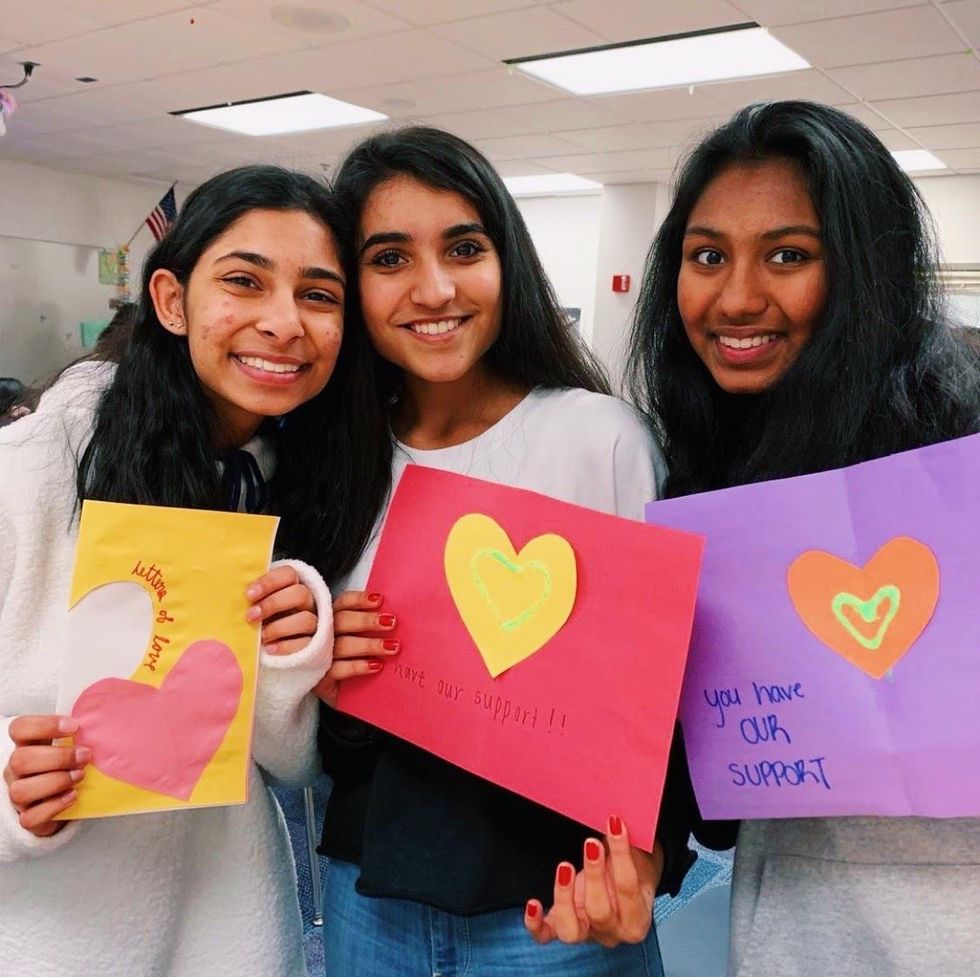 Image courtesy of Letters of Love
In addition to running Letters of Love, Grace and her small team must also contend with the emotions inherent in their line of work.
"There have been many, many tears cried," she says. "Working to support children who are battling cancer and other serious and sometimes chronic illnesses can absolutely be extremely difficult mentally. I feel so blessed to be an organization that focuses solely on bringing joy to these children, though. We do everything we can to simply put a smile on their face, and ensure they know that they are so loved, so strong, and so supported by people all around the world."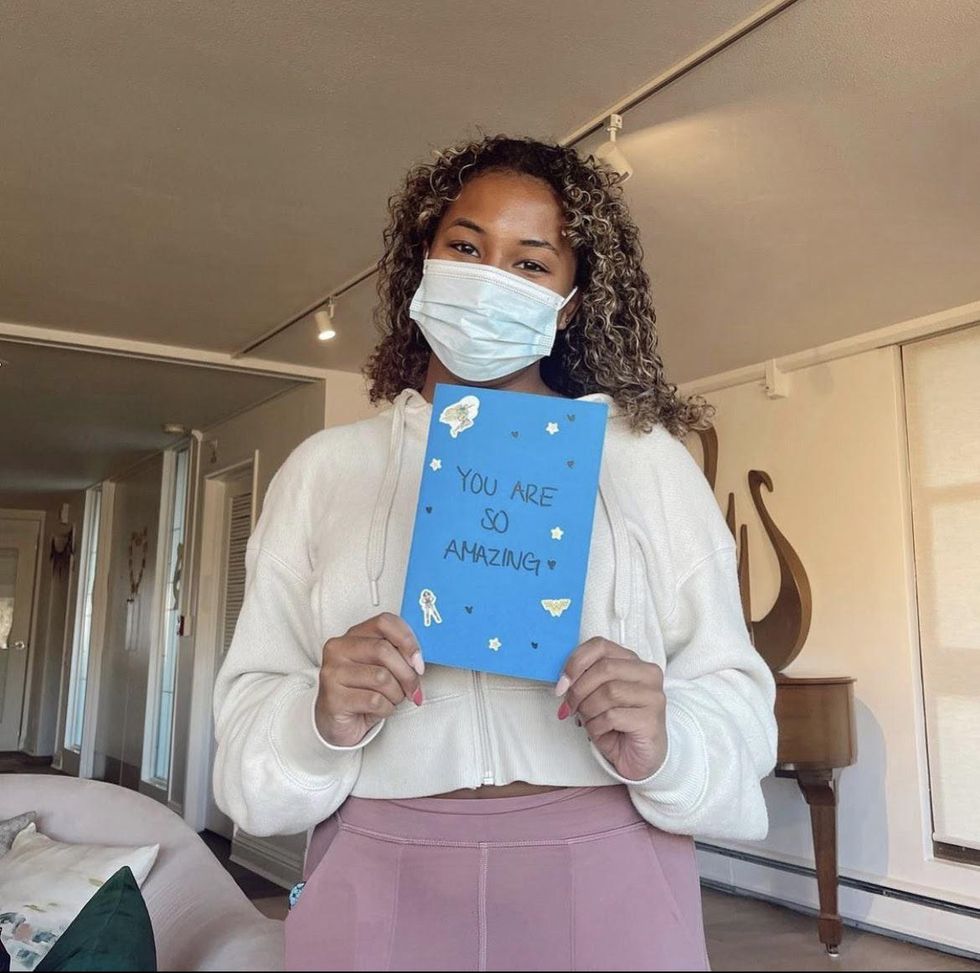 Image courtesy of Letters of Love
Letters of Love has been particularly instrumental in offering emotional support to children who have been unable to see friends and family due to COVID-19. A video campaign in the summer of 2021 even saw members of the NFL's Minnesota Vikings and the NHL's Minnesota Wild offer short videos of hope and encouragement to affected children.
Grace is currently taking a gap year before she starts college so she can focus on growing Letters of Love as well as to work on various related projects, including the publication of a children's book.

"The goal of the book is to teach children the immense impact that small acts of kindness can have, how to treat their peers who may be diagnosed with disabilities or illness, and how they are never too young to change the world," she says.
Since she was 10, Grace has kept memories of her mother close to her, as a source of love and inspiration in her life and in the work she does with Letters of Love.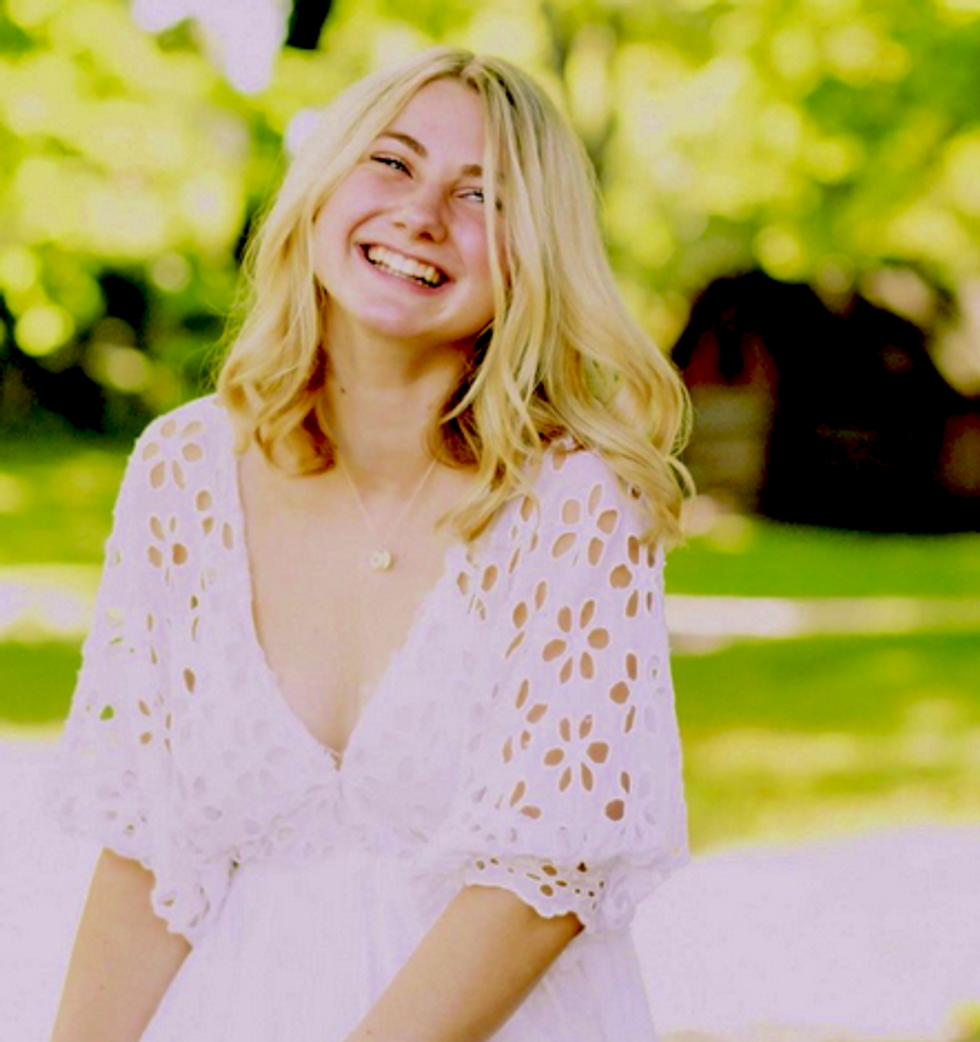 Image courtesy of Grace Berbig
"When I lost my mom, I felt like a section of my heart went with her, so ever since, I have been filling that piece with love and compassion towards others. Her smile and joy were infectious, and I try to mirror that in myself and touch people's hearts as she did."
For more information visit Letters of Love.
Please donate to Grace's GoFundMe and help Letters of Love to expand, publish a children's book and continue to reach more children in hospitals around the world.