Family
Dog owners are more likely to kiss their dogs than their significant others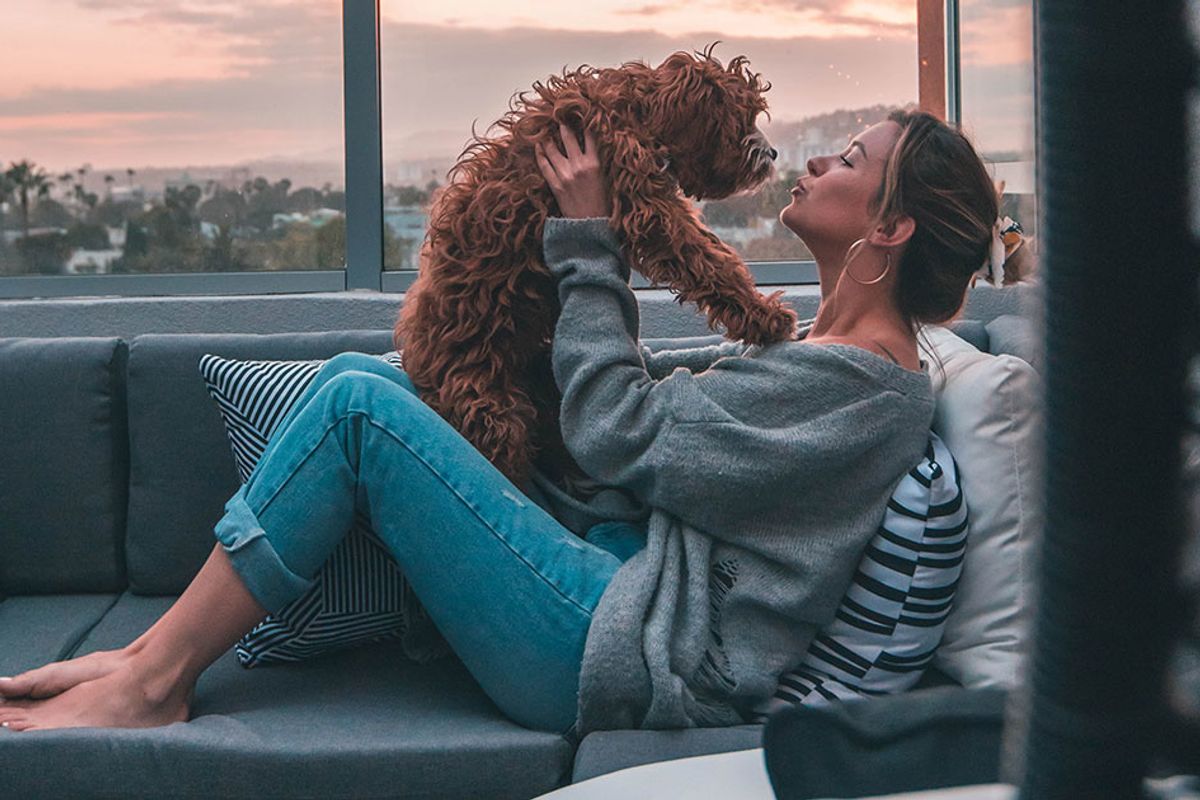 Photo by Roberto Nickson on Unsplash
We kind of had a feeling that people who love their dogs really love their dogs, even if we couldn't back it up with cold hard facts. But as it turns out, people who love their dogs might love their furry four-legged friends even more than they love their significant others, according to a survey conducted by dog treat company Riley's Organics.
There's nothing like getting a big, sloppy kiss from your dog. Fifty two percent of survey respondents said that they kiss their dog more than they kiss their partner. That's a lot of people who aren't afraid of getting dog germs on them. But as it turns out, there might be some benefit to those germ-filled kisses. People who own dogs don'tget sick as often as those who don't own dogs, thanks in part to all those germs.
---
The survey found that 52% of people alsosaid that they would rather sleep in bed with their dog than with their partner. After all, your dog isn't going to keep you awake with their snoring or steal the sheets. A different study found that women get better rest when they sleep next to Fido, in part because they feel more comfort and security.
Dogs love you unconditionally without you having to earn that love. They just give it to you for free like it's tap water. So it's no surprise that people love their dogs a lot in return. Ninety four percent of respondents said that they think of their dogs as one of their best friends.
There are a lot of health benefits to owning a dog. One study found that owning a dog makes you more active. Those bathroom walks, alone, are great for getting your steps in. Most dog owners will walk nearly 300 minutes each week, whereas non-dog owners only get around 100 minutes per week.
There's so much to love about having a dog. The least a dog owner can do is thank them in the form of kisses and cuddles.