Desmond Tutu Delivers One Kick-Ass Line Against Anyone Advocating For A Homophobic God
South Africa's Nobel Peace Prize laureate Archbishop Desmond Tutu recently said these powerful words. Yep, we know, he really is quite amazing.
09.16.13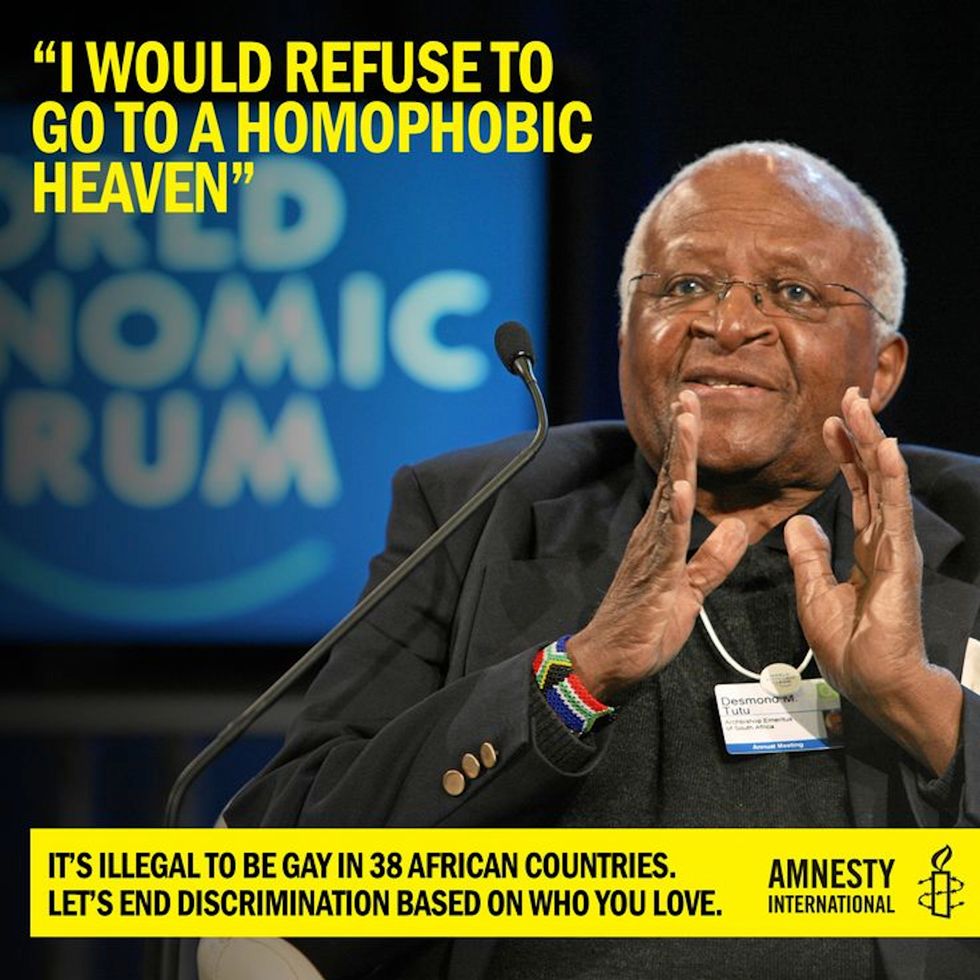 Archbishop Tutu also said this at the launch of the Free and Equal campaign in Cape Town:
---
"I would refuse to go to a homophobic heaven. No, I would say sorry, I mean I would much rather go to the other place. ... I would not worship a God who is homophobic and that is how deeply I feel about this."
More