Inclusivity
Demi Lovato reveals they are non-binary and will now use the pronouns 'they/them'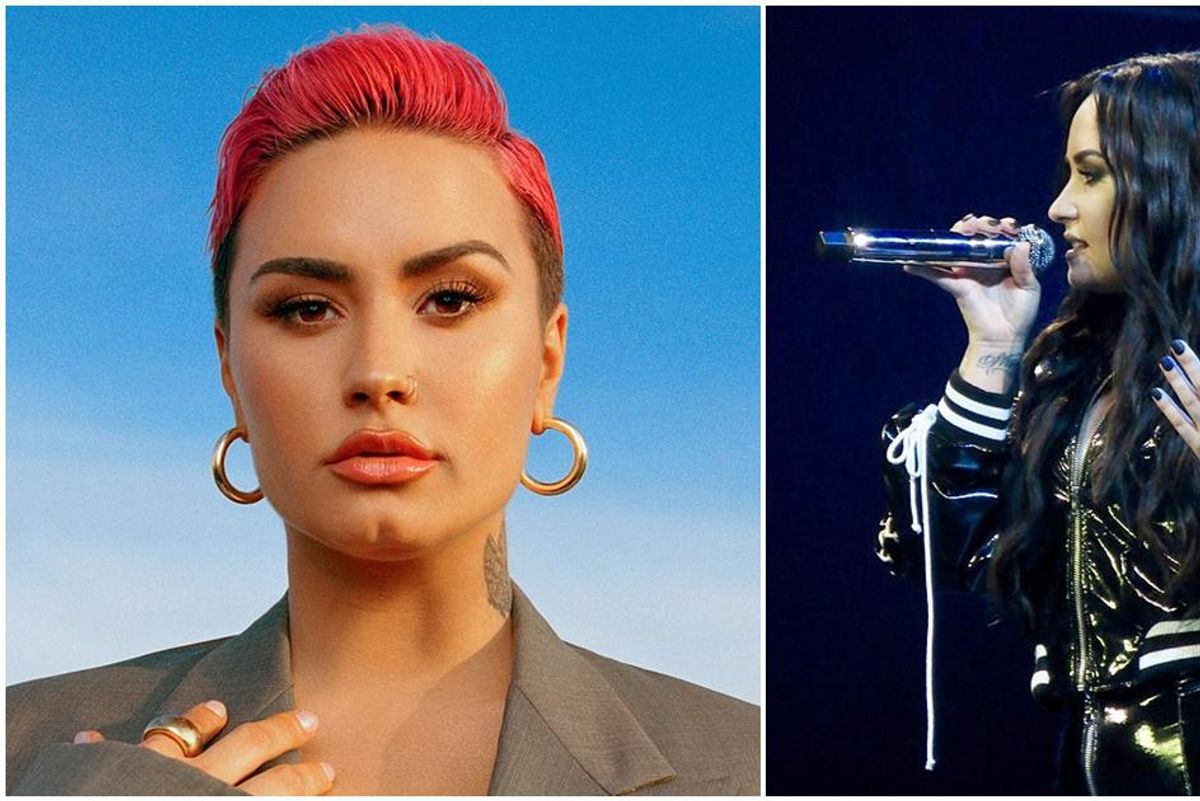 via Wikimedia Commons
Two-time Grammy Award-winning singer and former Disney star Demi Lovato, 28, has come out as non-binary in the first episode of their new podcast "4D." They came out to their guest Alok Vaid-Menon, a gender non-conforming writer and performer.

"Over the past year-and-a-half, I've been doing some healing and self-reflective work. And through this work, I've had the revelation that I identify as non-binary. With that said, I'll be officially changing my pronouns to they/them," Lovato said.
"I feel that this best represents the fluidity I feel in my gender expression and allows me to feel most authentic and true to the person I both know I am, and am still discovering," they continued.
---
Identifying as non-binary and using pronouns outside of those used by cisgender men and women, is a fairly new thing for most people, so Lovato knows it'll take some time for everyone to get it right.
"I think it's important because I want to use these pronouns that feel right to me," they said. "I also just don't want people to be so afraid of messing up that they don't try to use them."
Demi came out as #nonbinary & now uses they/them pronouns. When people w/ a platform come out, it can have a huge i… https://t.co/bhJZQsFsuO

— Fox Fisher (@Fox Fisher) 1621447252.0
Non-binary people do not identify as a man or woman. That could mean they reject any gender identity, identify as both a man and a woman, or fall somewhere in between.

"Nonbinary can also be used as an umbrella term encompassing identities such as agender, bigender, genderqueer or gender-fluid," the Human Rights Campaign said.
Non-binary people can also be transgender, as in the case of Elliot Page.
The news comes after Lovato came out as being pansexual on a March episode of the "The Joe Rogan Experience" podcast.
"I'm so fluid now, and a part of the reason why I am so fluid is because I was super closeted off," they said. "I heard someone call the LGBTQIA+ community the alphabet mafia. I'm part of the alphabet mafia and proud."

People who are pansexual have a sexual, romantic, or emotional attraction to people regardless of their sex or gender identity.
During the podcast, Vaid-Menon explained that there have always been people that existed outside the traditional gender binary and it has nothing to do with being confused.
"We are people who have existed for thousands of years who actually experience ourselves outside of the idea of man or woman," they said. "But what I want you to understand is that it comes from a place of deep joy and healing, not from a place of doubt."
Lovato's brave decision to come out as non-binary has to be freeing. Now, they can be their true self without having to live up to the gender expectations placed on them by society. The announcement will also give many of their fans the confidence to be their true selves as well.