Pop Culture
13-year-old's angelic rendition of 'Empty Chairs at Empty Tables' is bringing people to tears
Cormac Thompson offers a catharsis for our collective grief.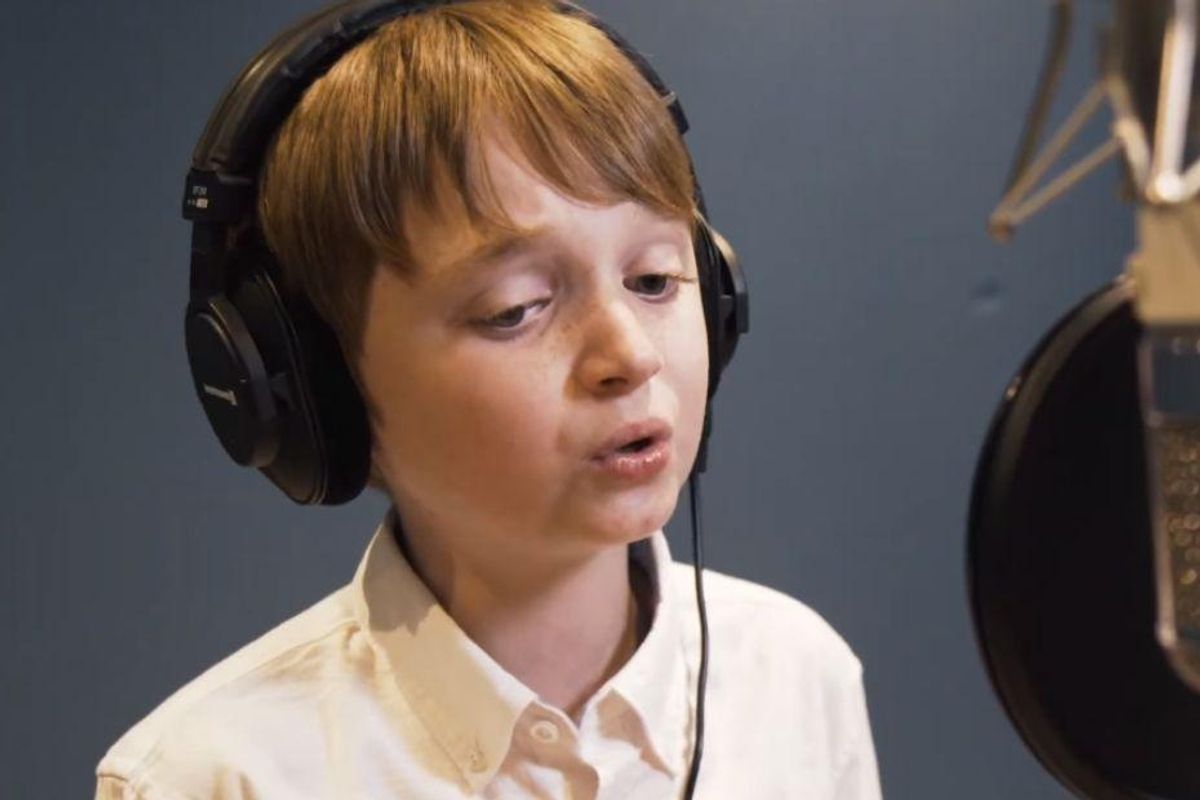 If you've never seen "Les Miserables," you may not know that the musical includes one of the saddest songs ever written. "Empty Chairs at Empty Tables," which is sung by a young man (Marius) after his friends were killed in an uprising in post-Revolutionary France, is a heart-wrencher both with and without the context of the story.
In the show, Marius sings the song as he sits alone in the cafe where he and his friends had gathered to sing and plan and gather support for their cause. He sings to the ghosts of his friends, lamenting that he lives while they are gone and questioning what their sacrifice was for. It's a haunting moment of despair and grief that even the hardest of hearts can't help but feel.
We've experienced no shortage of despair and grief in the past two years, as the COVID-19 pandemic has claimed a million lives in the U.S. alone and millions more around the globe. Add in the social and political upheaval of recent years, the continuing dire effects of climate change and scenes and stories of war, and there's a clear, collective need for a catharsis of some kind.
---
That's where Cormac Thompson comes in. The 13-year-old from England recorded "Empty Chairs at Empty Tables" as a charity single to raise money for Acting for Others, and it's giving people a release for some pent-up emotions.
Thompson gained internet fame when he was 11, after a video of him singing "Danny Boy" for his Irish grandparents during pandemic lockdowns went viral. People loved the angelic nature of his voice, and the video led to Thompson getting a record deal.
His rendition of "Empty Chairs at Empty Tables" was shared by The Music Man Facebook page on May 13 and has been viewed more than 2.6 million times. The video alternates between Thompson singing in the studio and clips of empty streets and scenes with healthcare workers, drawing the connection between the loss spoken of in the song lyrics and the loss of humanity during the pandemic.
Watch and listen:
The Music Man
Thompson's pitch-perfect performance has received thousands of comments from people thanking him for the song and describing how moving it was.
"Visions of hospitals, ventilators and so many gone," wrote one commenter. "Visions of so many buildings destroyed, homes, schools, factories, bodies in the streets, so many gone. Covid. Ukraine. Hauntingly beautiful performance bringing chills and tears, so many tears."
"I'm in tears!" wrote another. "Although written for Les Miserables, this song and the words is so relevant today with all that's going on in the world. Wonderful performance!! Bless."
"He is AMAZING!" wrote another. "Having worked on Les Miserables for 17 years I thought I was immune to it but this is extremely emotional!"
"Amazing talent Cormac! You brought tears to my eyes," shared another. "The echoes of your beautiful voice will linger in people's minds as they reminisce the loss of their loved ones. Wishing you the very best for the years ahead."
Music can be a powerful way to process emotions, and we've been living through a time of heightened emotion. Perhaps we could all use this kind of release for our collective pain and grief and sadness. Thank you, Cormac Thompson, for the gift.