Education
California nurse says spending just 15 minutes of 'TLC' with patients can change outcomes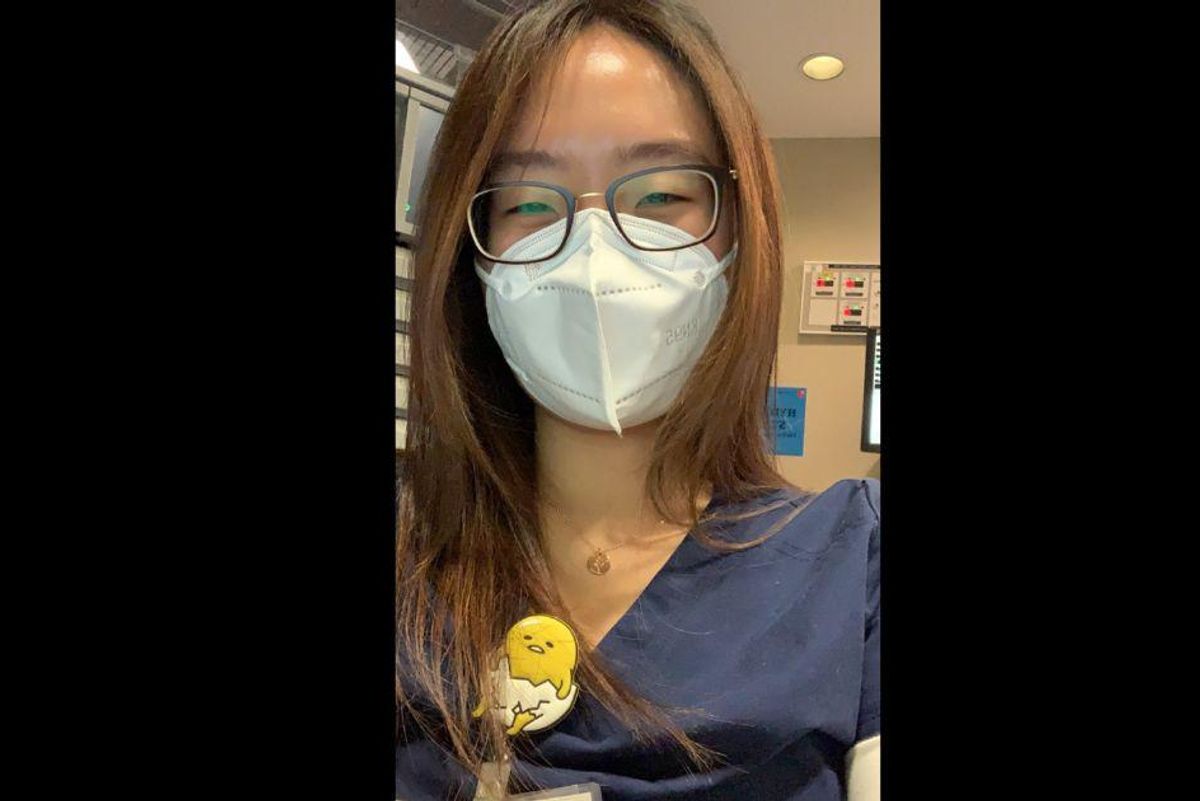 True
The energy in a hospital can sometimes feel overwhelming, whether you're experiencing it as a patient, visitor or employee. However, there are a few one-of-a-kind individuals like Elaine Ahn, an operating room registered nurse in Diamond Bar, California, who thrive under this type of constant pressure.
---
Nurse Ahn felt drawn to a career in healthcare partially because she grew up watching medical dramas on TV with her mother. While the fast-paced level of excitement seen on TV is what initially caught her interest, she quickly found out that real-life nursing is quite different from how it was portrayed on her favorite shows.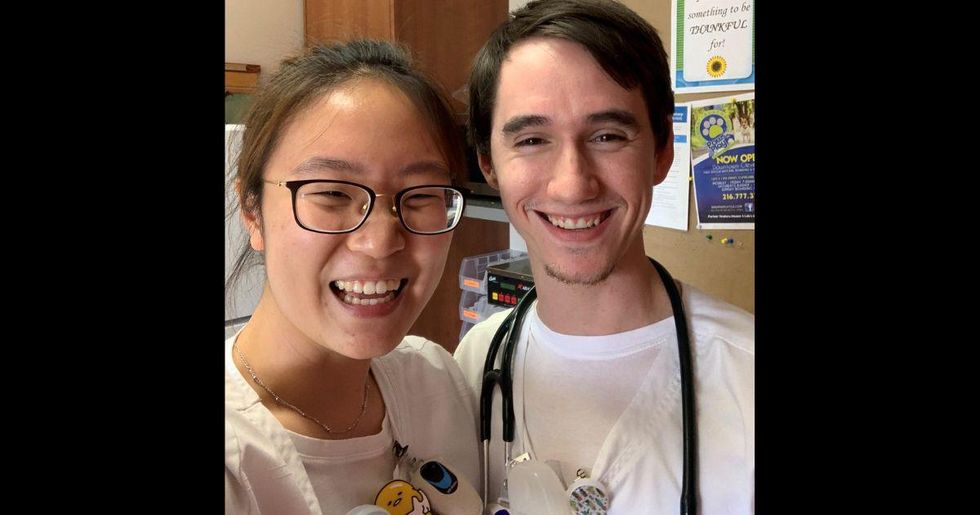 Courtesy of Elaine Ahn
The most striking difference, according to Ahn, is the level of involvement that nurses have with their patients during each 12-hour shift. Nurses are often the first to catch subtle signs and symptoms that provide insight into how a patient is doing emotionally as well as physically. Science tells us that emotional health and our overall attitudes have a direct impact on physical health and healing, and Nurse Ahn noticed early on that she could make a huge difference in her patient's recovery, just by taking the time to sit down for a chat.
California is the only state in the country to require by law a specific number of nurses to patients in every hospital unit. It requires hospitals to provide one nurse for every two patients in intensive care and one nurse for every four patients in emergency rooms, for example. This regulation was created to increase positive outcomes for patients and prevent employee burnout. Even though she never has more than five patients to care for during a shift, Nurse Ahn, like many nurses,still feels stretched thin coping with the needs and demands of the day.
"Sometimes people just need to be heard. In the busy world of acute care, time can really be a luxury. With the number of tasks to perform and numerous alarms pulling nurses and aides in various directions, stretching us thin like pizza dough, it's upsetting because it can get difficult to be able to spend as much time as we would like with our patients," said Ahn.
"I remember one day having a patient and his family member being anxious and frustrated. In that moment, I found that drawing up a chair to sit at their eye level and giving them my full, undivided attention for however long I could truly went a long way. They later told me that it was the first time during their hospital stay that they felt heard without being rushed, and this experience led me to adopt this as a part of my practice," said Ahn.
Nurse Ahn was assigned to a patient with terminal lung cancer, referred to in this series as "Grumpy Man." Grumpy Man was dying, in constant pain and didn't have any visitors. He was lonely and without hope, and it tugged at the nurse's heartstrings.
Elaine | Heroes Behind the Masks presented by CeraVewww.youtube.com
She credits two of her mentors, Josh and Jess, with the idea of providing this patient with more TLC and this inspired her to implement the routine of having daily 15-minute chats with him.

"Especially upon learning that he had no friends or family members to visit or call him, I really wanted to be someone who was present with him in this very difficult time of his life. I wanted him to be able to have another human present and be engaged with him and for him to feel heard and cared for," said Ahn.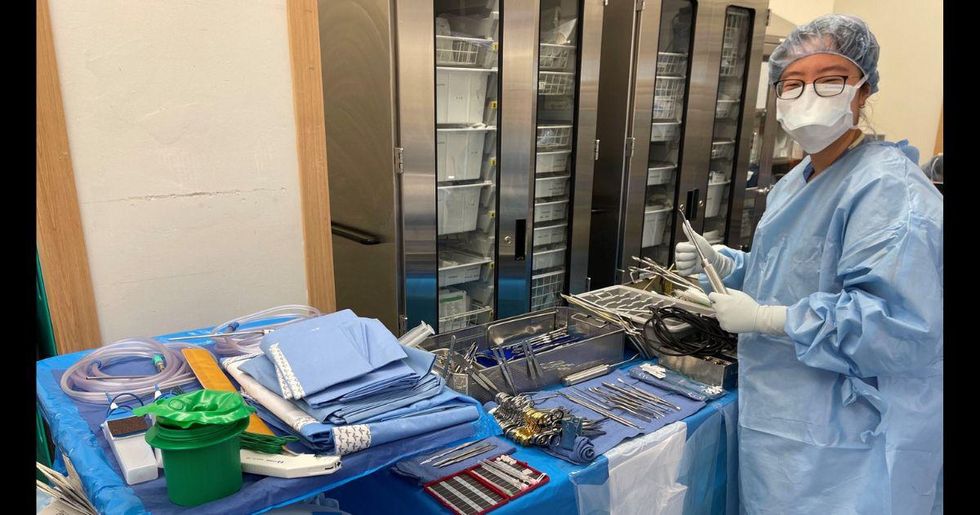 Courtesy of Elaine Ahn
It's no secret that nurses often put their own patients well-being above their own. That level of caring is what makes them so good at what they do, but it can also lead to exhaustion. Even though she thrives on the rush of being busy, caring for patients like Grumpy Man taught Nurse Ahn the importance of taking a moment to pause, center herself and prioritize taking care of herself first, so she has the energy to devote her undivided care and attention to her patients.
"It's so easy to get caught up in the momentum of busy-ness, but I make the point to not rush myself and take things one thing at a time. To my delight, taking things one step at a time helped me complete things faster than rushing," said Ahn.
To help care for the healthcare professionals that are so often giving to others before themselves, CeraVe seeks to spotlight those that go beyond the call of duty for their patients and communities in the Heroes Behind the Masks Chapter 2: A Walk In Our Shoes campaign. The goal of this year's campaign is to showcase incredible nurses such as Nurse Ahn and celebrate the nursing community as a whole, recognizing the trials, emotional and physical toll the profession has while aiming to inspire and encourage them.
Follow along in the next few days for more stories of heroism here.