Science
How we can create equity for all communities?
All images provided by Adewole Adamson
True
Adewole Adamson, MD, of the University of Texas, Austin, aims to create more equity in health care by gathering data from more diverse populations by using artificial intelligence (AI), a type of machine learning. Dr. Adamson's work is funded by the American Cancer Society (ACS), an organization committed to advancing health equity through research priorities, programs and services for groups who have been marginalized.
Melanoma became a particular focus for Dr. Adamson after meeting Avery Smith, who lost his wife—a Black woman—to the deadly disease.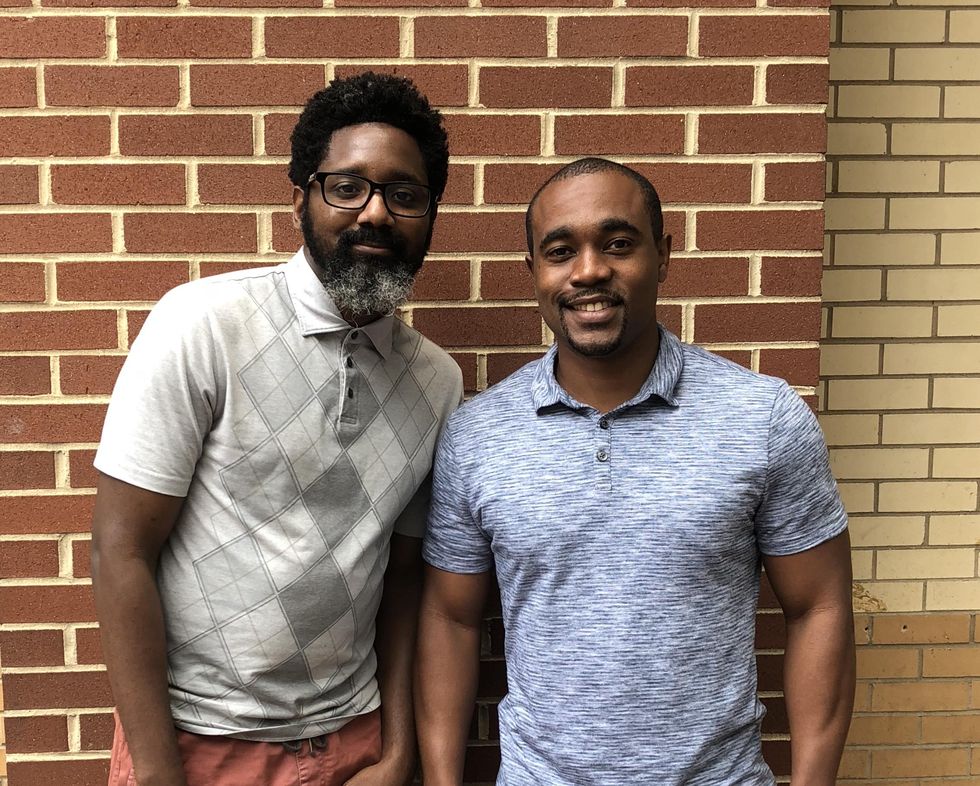 Avery Smith (left) and Adamson (sidenote)
This personal encounter, coupled with multiple conversations with Black dermatology patients, drove Dr. Adamson to a concerning discovery: as advanced as AI is at detecting possible skin cancers, it is heavily biased.
To understand this bias, it helps to first know how AI works in the early detection of skin cancer, which Dr. Adamson explains in his paper for the New England Journal of Medicine (paywall). The process uses computers that rely on sets of accumulated data to learn what healthy or unhealthy skin looks like and then create an algorithm to predict diagnoses based on those data sets.
This process, known as supervised learning, could lead to huge benefits in preventive care.
After all, early detection is key to better outcomes. The problem is that the data sets don't include enough information about darker skin tones. As Adamson put it, "everything is viewed through a 'white lens.'"
"If you don't teach the algorithm with a diverse set of images, then that algorithm won't work out in the public that is diverse," writes Adamson in a study he co-wrote with Smith (according to a story in The Atlantic). "So there's risk, then, for people with skin of color to fall through the cracks."
Tragically, Smith's wife was diagnosed with melanoma too late and paid the ultimate price for it. And she was not an anomaly—though the disease is more common for White patients, Black cancer patients are far more likely to be diagnosed at later stages, causing a notable disparity in survival rates between non-Hispanics whites (90%) and non-Hispanic blacks (66%).
As a computer scientist, Smith suspected this racial bias and reached out to Adamson, hoping a Black dermatologist would have more diverse data sets. Though Adamson didn't have what Smith was initially looking for, this realization ignited a personal mission to investigate and reduce disparities.
Now, Adamson uses the knowledge gained through his years of research to help advance the fight for health equity. To him, that means not only gaining a wider array of data sets, but also having more conversations with patients to understand how socioeconomic status impacts the level and efficiency of care.
"At the end of the day, what matters most is how we help patients at the patient level," Adamson told Upworthy. "And how can you do that without knowing exactly what barriers they face?"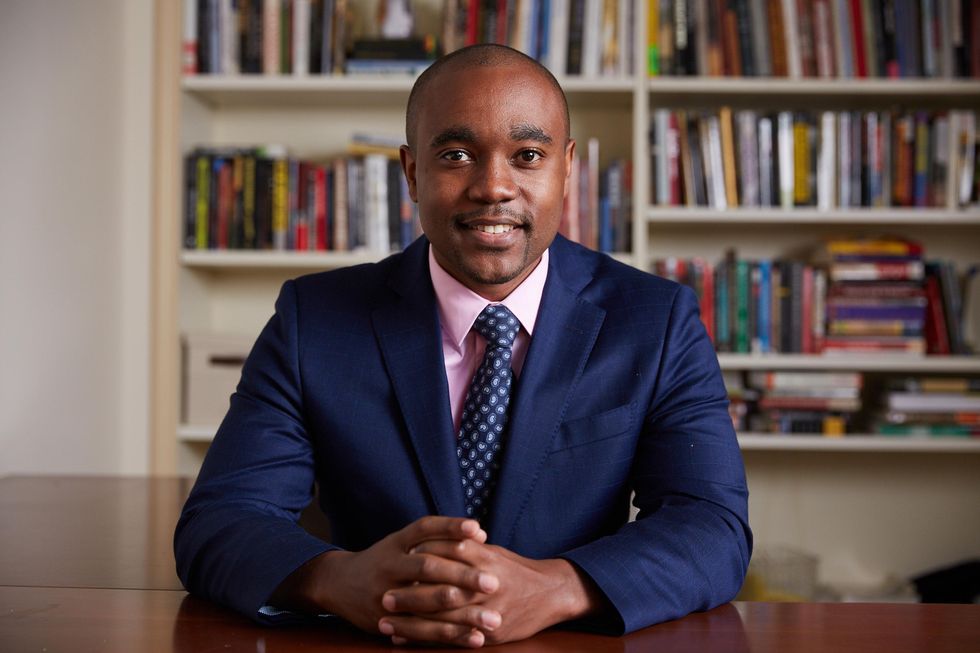 "What matters most is how we help patients at the patient level."https://www.kellydavidsonstudio.com/
The American Cancer Society believes everyone deserves a fair and just opportunity to prevent, find, treat, and survive cancer—regardless of how much money they make, the color of their skin, their sexual orientation, gender identity, their disability status, or where they live. Inclusive tools and resources on the Health Equity section of their website can be found here. For more information about skin cancer, visit cancer.org/skincancer.
Pop Culture
'Social media is not reality and your entire life should not revolve around it.'
Family
Loneliness is a serious problem.
This story originally appeared on 08.06.19

Remember Brendan Fraser? 10 years ago, he was one of Hollywood's biggest stars. Then, he suddenly disappeared.
If you were a kid in the late '90s and early '00s, chances are you saw a Brendan Fraser movie. The comedy and action star catapulted to fame behind blockbusters like "The Mummy" franchise, "George of the Jungle," "Looney Tunes: Back in Action," and the Oscar-winning film "Crash."
But after 2008, he largely disappeared from major starring roles. His absence wasn't due to drugs, a sex-scandal, or illness — despite memes and even reported articles speculating about his career arc, with many blaming it on poor career choices.
Fraser revealed in a recent interview that an incident of sexual harassment led him to withdraw from his high-profile lifestyle.
Lately, the actor has gradually returned to more high-profile roles, and in an interview with GQ, he explained that the real reason he stepped back from the spotlight was because of being physically groped by Philip Berk, a former president of the Hollywood Foreign Press Association.
In his own book, Berk admitted to "pinching" Fraser in the buttocks after an event, but Fraser says the incident was much worse. "His left hand reaches around, grabs my ass cheek, and one of his fingers touches me in the taint. And he starts moving it around."
"I felt ill. I felt like a little kid," he told GQ. "I felt like there was a ball in my throat. I thought I was going to cry."
He said it's time to speak out, and other male victims of harassment are supporting him.
Berk has called the allegation a "total fabrication" but acknowledges he sent Fraser an apology letter after the incident when the actor complained to the HFPA. Fraser said he tried to bury his feelings about the incident, but he was moved into action after seeing actresses and actors speaking up at this year's Golden Globes.
"Am I still frightened? Absolutely. Do I feel like I need to say something? Absolutely. Have I wanted to many, many times? Absolutely. Have I stopped myself? Absolutely."
Despite his reservations, people seem to believe, and be genuinely moved by, Fraser's claim. Once the target of jokes, Fraser has become a catalyst for moving praise across social media.
All these years and we discover that Brendan Fraser really is the guy you think he is, which means he's too pure for this world and the world put some scars on him. I love him more than ever now.https://t.co/XGXV8FG5GK

— Geek Girl Diva (@geekgirldiva) February 22, 2018
The Brendan Fraser story is a good reminder to always side-eye established, assumed narratives. So many people have been beaten up and spit out by our major institutions, forgotten until we cycle back around to empathy.

— A.B. (@AlannaBennett) February 22, 2018
He's also earned some public support from actor Terry Crews, who has publicly discussed experiencing a similar incident years ago.
"Brendan is amazingly courageous in telling this," Crews wrote on Twitter. "His assault experience is extremely similar to mine — ending with the assailant explaining away his actions. One man's 'horseplay' is another man's humiliation."
Brendan is amazingly courageous in telling this. His assault experience is extremely similar to mine— ending with the assailant explaining away his actions.

One mans "horseplay" is another man's humiliation. https://t.co/nNjtmKq5D7

— terry crews (@terrycrews) February 22, 2018
Victims of sexual harassment and assault often face deep shame and fear in speaking out. Speaking out takes courage.
Speaking out after experiencing harassment or assault can be an incredible challenge, often full of personal and professional risk. Though the majority of assaults are against women, men face their own similar challenges in overcoming shame, doubt, and repercussions for coming forward and speaking out. When men like Fraser and Crews speak out, they help clear the path for other men to come forward with their own stories.
Get stories worth sharing delivered to your inbox
Get stories worth sharing delivered to your inbox