Most Shared
Delta censored the word 'lesbian' in 'Booksmart' and Olivia Wilde isn't having it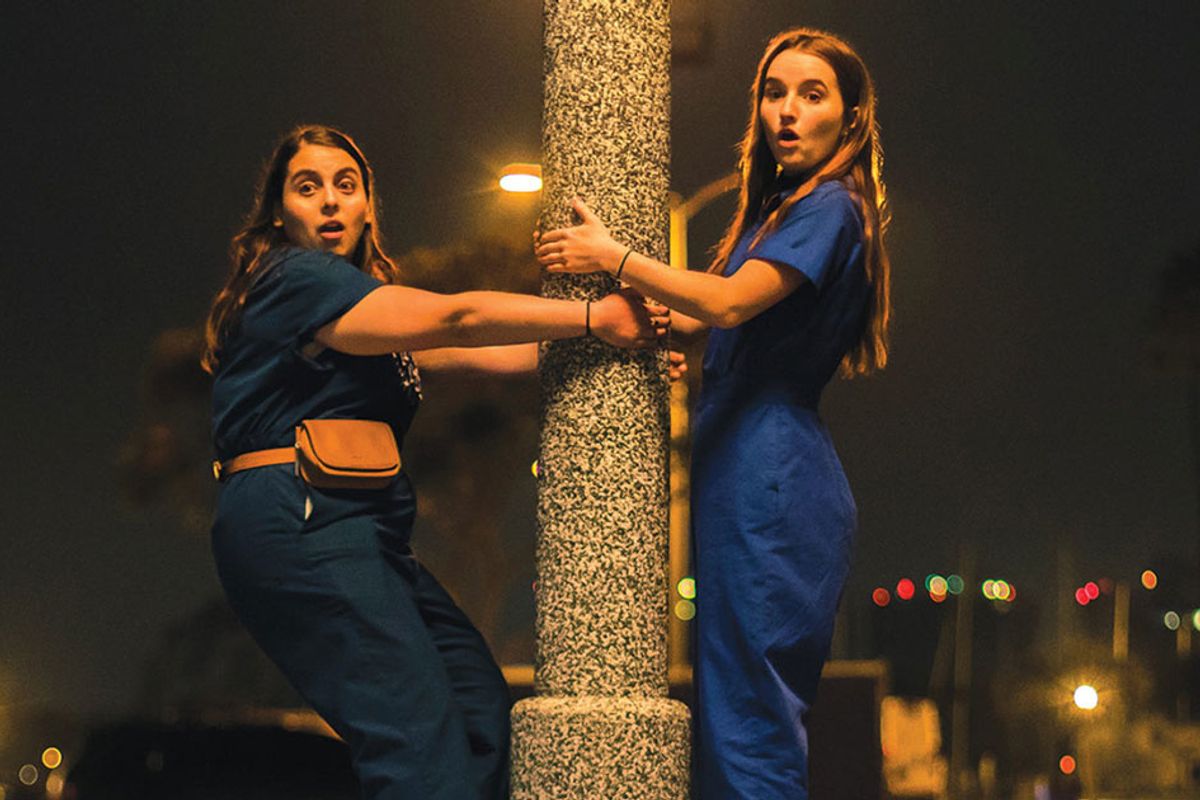 United Artists/Annapurna Pictures
When does censorship go too far? How about when it tries to censor parts of the female experience that are not even obscene or violent? The coming-of-age comedy "Booksmart" is opening a discussion about the double standard that women face after a film journalist posted on Twitter that Delta had censored the R-rated movie.
Update, watched a different film and they had completely unedited hetero sex scenes so pretty sure it's definitely a lesbian bias thing 😒

— mi-kill-ya 🎃🎥🏳️‍🌈 (@mi-kill-ya 🎃🎥🏳️‍🌈) 1572191156.0
Another Twitter user pointed out that the airline's version of the movie censored the word "lesbian," which isn't even a cuss word.
I understand Delta censoring sexual scenes in Booksmart but they also cut the use of the word lesbian and not legitimate expletives?

— kim (@kim) 1570849232.0
"Booksmart" director Olivia Wilde was pissed. Wilde criticized the censorship while speaking to the audience after a screening of the film at the SCAD Savannah Film Festival. "What we discovered is that on certain planes, this film has been edited in a very slanted manner. That there are certain words and certain scenes that are cut out, that aren't the swear words. It's 'fuck, fuck, fuck' all day, but they removed the word 'masturbation,' they removed the word 'vagina.' So I'm just curious what a woman is supposed to take from that. That it's an obscenity. That it's inappropriate. You can say 'fuck, fuck, fuck' … But you can't show the Barbie sequence when they take off their Barbie clothes and have Barbie boobs, which by design, have no genitals, which is the entire fucking point of the scene," Wilde said.

Wilde highlighted how the censorship almost feels as if it's trying to censor women. "The other word they took out was 'UTI,' which, I was like … I feel like we should tell people about UTIs! It's important," Wilde said.

Wilde encouraged the audience to not give a flying expletive about censorship. "But yeah, I think it's like, make movies that are, you know, authentic, and talk about real things, and then protect those movies and don't let anybody censor you."
This is truly a bummer. There is no nudity in this scene. What makes it too obscene for airplane viewing? What airl… https://t.co/GrijNzVH9f

— olivia wilde (@olivia wilde) 1572193079.0
Censoring the word lesbian is just batshit insane what is going on 😳 https://t.co/Rdq2wh68QO

— olivia wilde (@olivia wilde) 1572282025.0
Wilde also spoke about the double standard in an interview with Variety at the Governors Awards. "If it's not X rated, surely it's acceptable on an airplane. There's insane violence of bodies being ripped in half and yet a love scene between two women is censored from the film. It's such an integral part of the character's journey. My heart just broke. I don't understand it. It's confusing," Wilde told Variety.
Olivia Wilde on #Booksmart's apparent airline censorship: "It's such an integral part of this character's journey,… https://t.co/R17ydrr2LX

— Variety (@Variety) 1572228779.0
Kaitlyn Dever and Beanie Feldstein will "get to the bottom" of #Booksmart's queer storyline being removed from an a… https://t.co/AvTByQIUj3

— Variety (@Variety) 1572222391.0
But Delta says that they weren't the ones who censored the film. Delta has certain guidelines for in-flight movies. According to a Delta statement, "Delta's content parameters do not in any way ask for the removal of homosexual content from the film. We value diversity and inclusion as core to our culture and our mission and will review our processes to ensure edited video content doesn't conflict with these values." Delta used a third-party editing company which provides them with the original version and a "safer" version. If the original movie violates their guidelines, they'll show the cut version even if the cut version removed portions of the film Delta is okay with.