Joy
In 2018 Chadwick Boseman returned to his alma mater to give an unforgettable speech
The Black Panther star left behind so many powerful memories.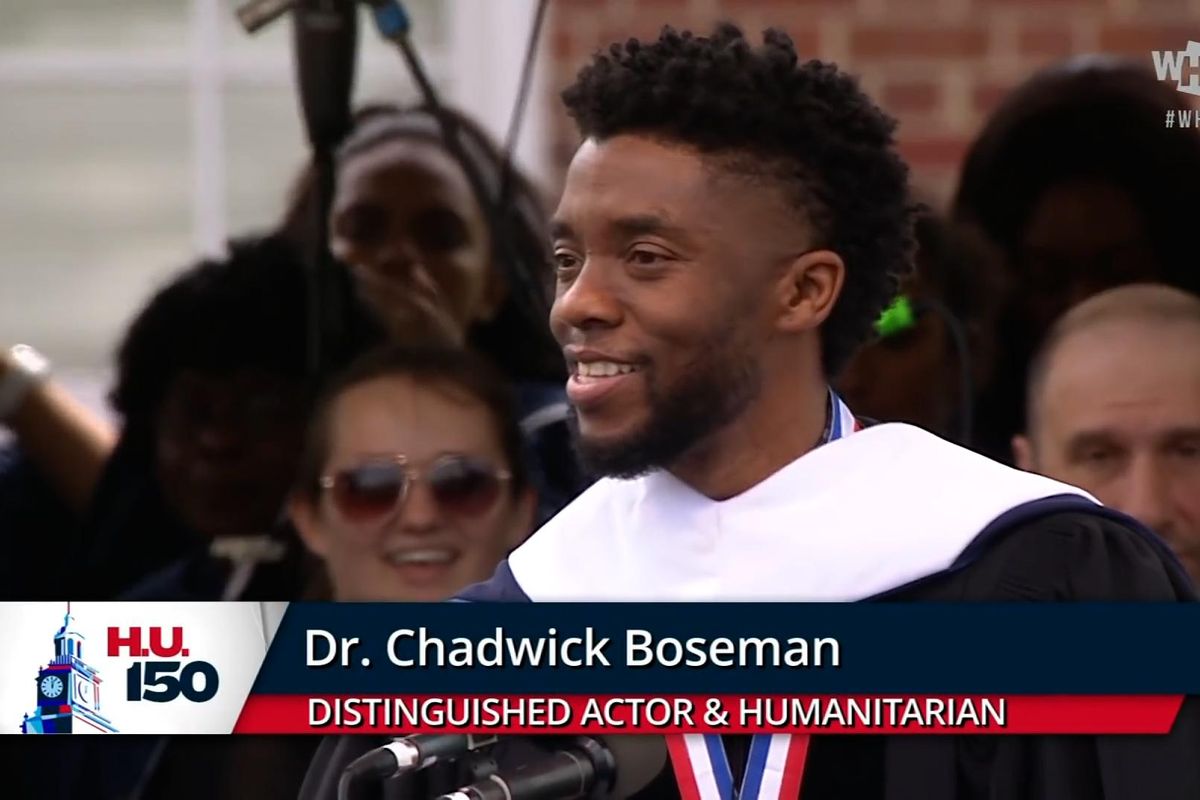 Photo pulled from YouTube video
This article originally appeared on 05.14.18

Howard University alumnus Chadwick Boseman returned to the school to deliver its commencement address.
Speaking to Howard's class of 2018, Boseman channeled his inner T'Challa for an engaging, inspiring half hour filled with bits of wisdom for students and onlookers alike.
---
"When you have reached the Hilltop, and you are deciding on next steps, you would rather find purpose than a career," the 2000 graduate said, referencing the school's nickname. "Purpose is an essential element of you that crosses disciplines."
A lot of his speech for the school's 150th commencement ceremony was standard fare for a graduation, with inspiring quotes about the importance of failure and perseverance on the path to success.
It was the portion of the speech about activism, however, that served as the true highlight.
He spent several minutes thanking the students for challenging the institution.
In March 2018, students staged an occupation of the school's administration building, a protest that ultimately lasted nine days. It was incredibly successful — their work forced the school to revamp its sexual assault policy, to agree to more oversight on future tuition increases and the role of police on campus, to establish an on-campus food bank, and more."You could have been disgruntled and transferred, but you fought to be participants in making this institution the best that it can be," Boseman said.
Their demonstration illustrates why protests (and the right to protest) matter so much.
It's important not to forget who benefits from protest — not just the people demonstrating but everyone who comes after.
Members of the graduating class won't directly benefit from the concessions they won from administrators. But future generations of students will, and that makes it worthwhile. Protest is anything but selfish.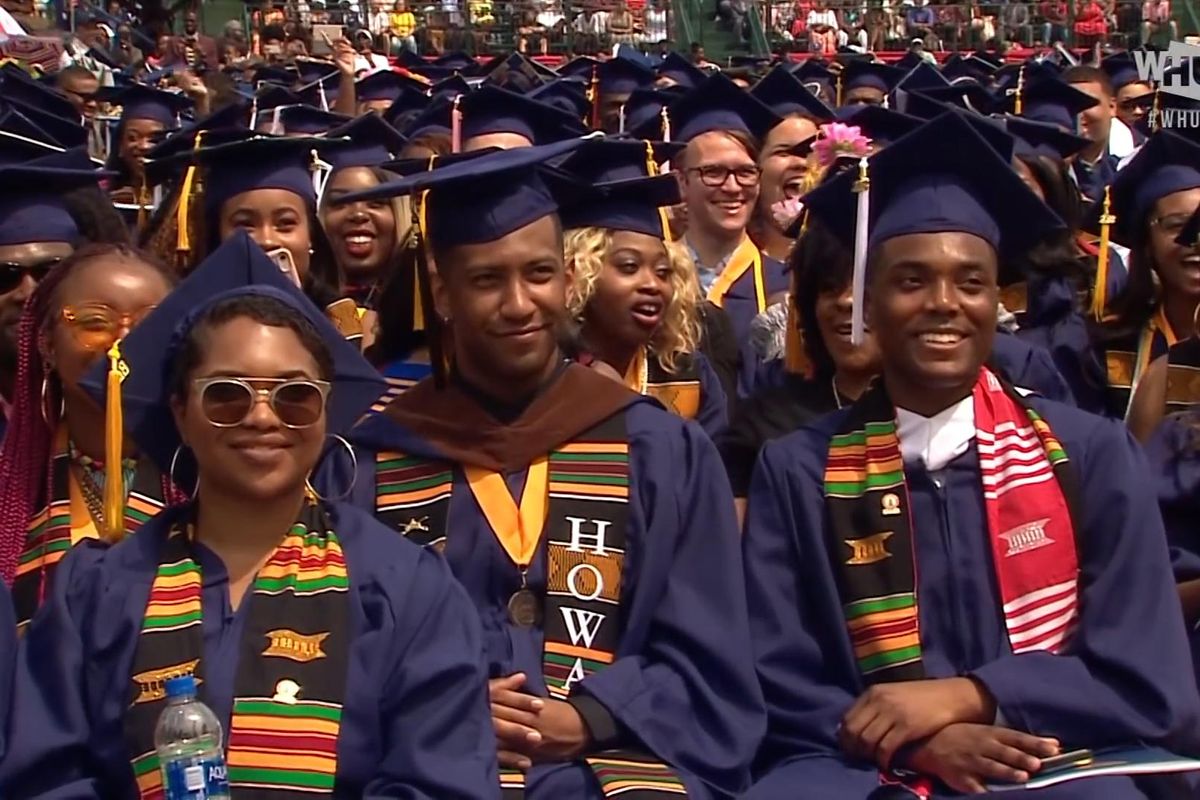 The graduating class of Howard University enjoys the ceremony.
Image pulled from YouTube video
"Many of you will leave Howard and enter systems and institutions that have a history of discrimination and marginalization," said Boseman. "The fact that you have struggled with this university that you love is a sign that you can use your education to improve the world that you're entering."
His acknowledgement that people can love the person or institution they're protesting strikes at one of the most pervasive myths about activism: that if you protest something, it's because you hate it. People protest institutions because they believe in them, because they see potential for growth, and because they care enough to invest energy in it. This fact often gets lost in discussions around activism.
Naturally, Boseman closed his address with a nod to "Black Panther," doing the "Wakanda forever" salute while saying "Howard forever."
Watch Boseman's speech below.