Photo courtesy of Macy's
True
Macy's and Girls Inc. believe that all girls deserve to be safe, supported, and valued. However, racial disparities continue to exist for young people when it comes to education levels, employment, and opportunities for growth. Add to that the gender divide, and it's clear to see why it's important for girls of color to have access to mentors who can equip them with the tools needed to navigate gender, economic, and social barriers.
Anissa Rivera is one of those mentors. Rivera is a recent Program Manager at the Long Island affiliate of Girls Inc., a nonprofit focusing on the holistic development of girls ages 5-18. The goal of the organization is to provide a safe space for girls to develop long-lasting mentoring relationships and build the skills, knowledge, and attitudes to thrive now and as adults.
Rivera spent years of her career working within the themes of self and community empowerment with young people — encouraging them to tap into their full potential. Her passion for youth development and female empowerment eventually led her to Girls Inc., where she served as an agent of positive change helping to inspire all girls to be strong, smart, and bold.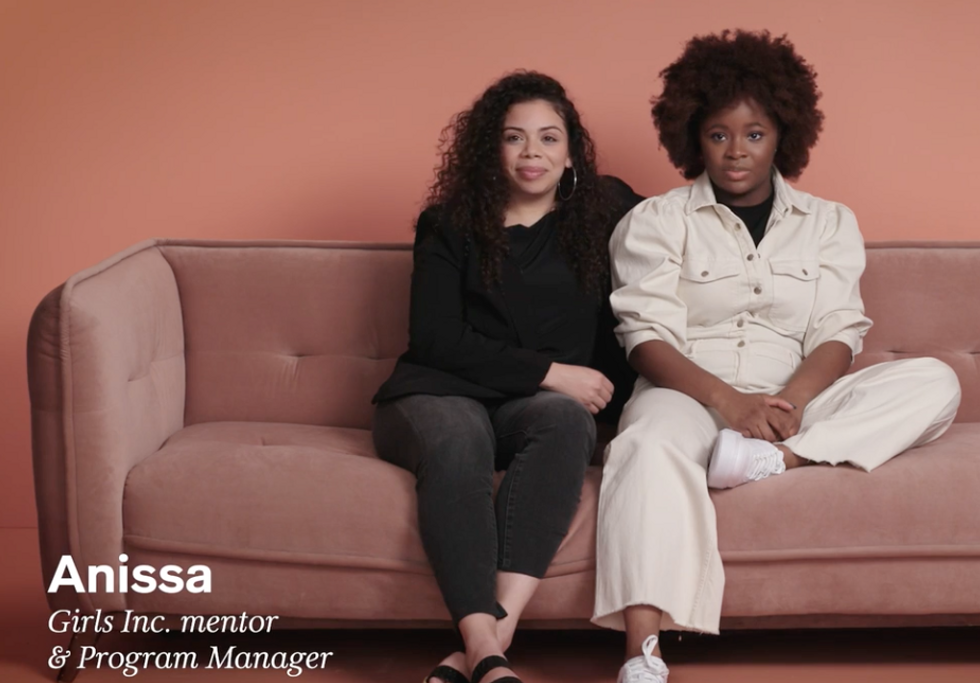 Photo courtesy of Macy's
Inspiring young women from all backgrounds is why Macy's has continued to partner with Girls Inc. for the second year in a row. The partnership will support mentoring programming that offers girls career readiness, college preparation, financial literacy, and more. Last year, Macy's raised over $1.3M for Girls Inc. in support of this program along with their Science, Technology, Engineering, and Math (STEM) programming for more than 26,000 girls. Studies show that girls who participated are more likely than their peers to enjoy math and science, score higher on standardized math tests, and be more equipped for college and campus life.

Thanks to mentors like Rivera, girls across the country have the tools they need to excel in school and the confidence to change the world. With your help, we can give even more girls the opportunity to rise up. Throughout September 2021, customers can round up their in-store purchases or donate online to support Girls Inc. at Macys.com/MacysGives.
Who runs the world? Girls!
Photo courtesy of Macy's
True
Did you know that girls who are encouraged to discover and develop their strengths tend to be more likely to achieve their goals? It's true. The question, however, is how to encourage girls to develop self-confidence and grow up healthy, educated, and independent.
The answer lies in Girls Inc., a national nonprofit serving girls ages 5-18 in more than 350 cities across North America. Since first forming in 1864 to serve girls and young women who were experiencing upheaval in the aftermath of the Civil War, they've been on a mission to inspire girls to kick butt and step into leadership roles — today and in the future.
This is why Macy's has committed to partnering with Girls Inc. and making it easy to support their mission. In a national campaign running throughout September 2021, customers can round up their in-store purchases to the nearest dollar or donate online to support Girls Inc. and empower girls throughout the country.

Kaylin St. Victor, a senior at Brentwood High School in New York, is one of those girls. She became involved in the Long Island affiliate of Girls Inc. when she was in 9th grade, quickly becoming a role model for her peers.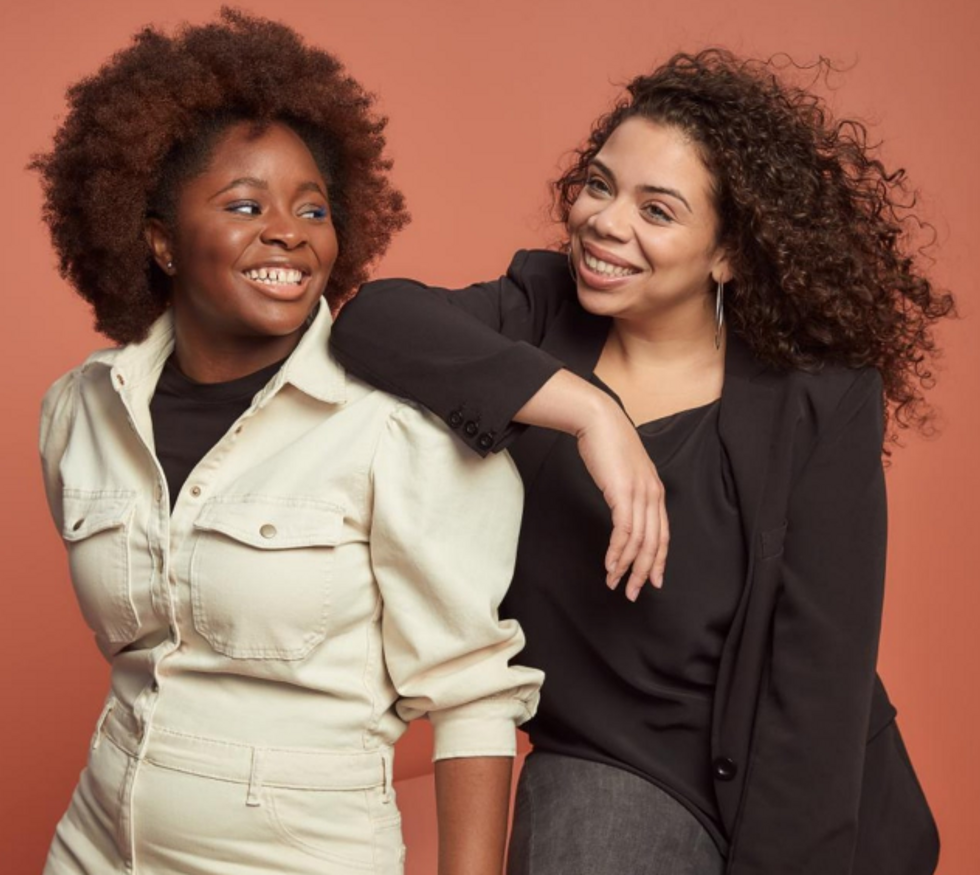 Photo courtesy of Macy's
Within her first year in the organization, she bravely took on speaking opportunities and participated in several summer programs focused on advocacy, leadership, and STEM (science, technology, engineering and math). "The women that I met each have a story that inspires me to become a better person than I was yesterday," said St. Victor. She credits her time at Girls Inc. with making her stronger and more comfortable in her own skin — confidence that directly translates to high achievement in education and the workforce.
In 2020, Macy's helped raise $1.3 million in support of their STEM and college and career readiness programming for more than 26,000 girls. In fact, according to a recent study, Girls Inc. girls are significantly more likely than their peers to enjoy math and science, to be interested in STEM careers, and to perform better on standardized math tests.
That's huge.
The benefit to girls like Kaylin causes a positive ripple effect through communities because often, once girls finish the program with Girls Inc., they continue to give back through mentorship. Just this past fall, for example, Kaylin was awarded the 2020 Girls Inc. of Long Island Scholarship and honored at their annual gala for exemplifying the mission of the organization. Kaylin is a natural leader with goals to advance her education and to continue inspiring and empowering girls in her community, and by shopping at Macy's, you can help other young women follow in her footsteps.
"Their Bold Future Leader meetings have prepared me for my future and taught me not to be afraid to put myself out there...I have had amazing opportunities to make new friends and have established relationships with such incredible women," said St. Victor.
The future really is female.
Now through September 30th, 2021, as you shop at Macy's, be sure to round up your in-store purchase to the nearest dollar and donate your extra change to support Girls Inc. — making it easier than ever before to help inspire today's generation of girls to become tomorrow's leaders.
Get stories worth sharing delivered to your inbox