Pop Culture
Watch the adorable moment when the Backstreet Boys bring their kids onstage to sing
Backstreet's back. This time with the whole family.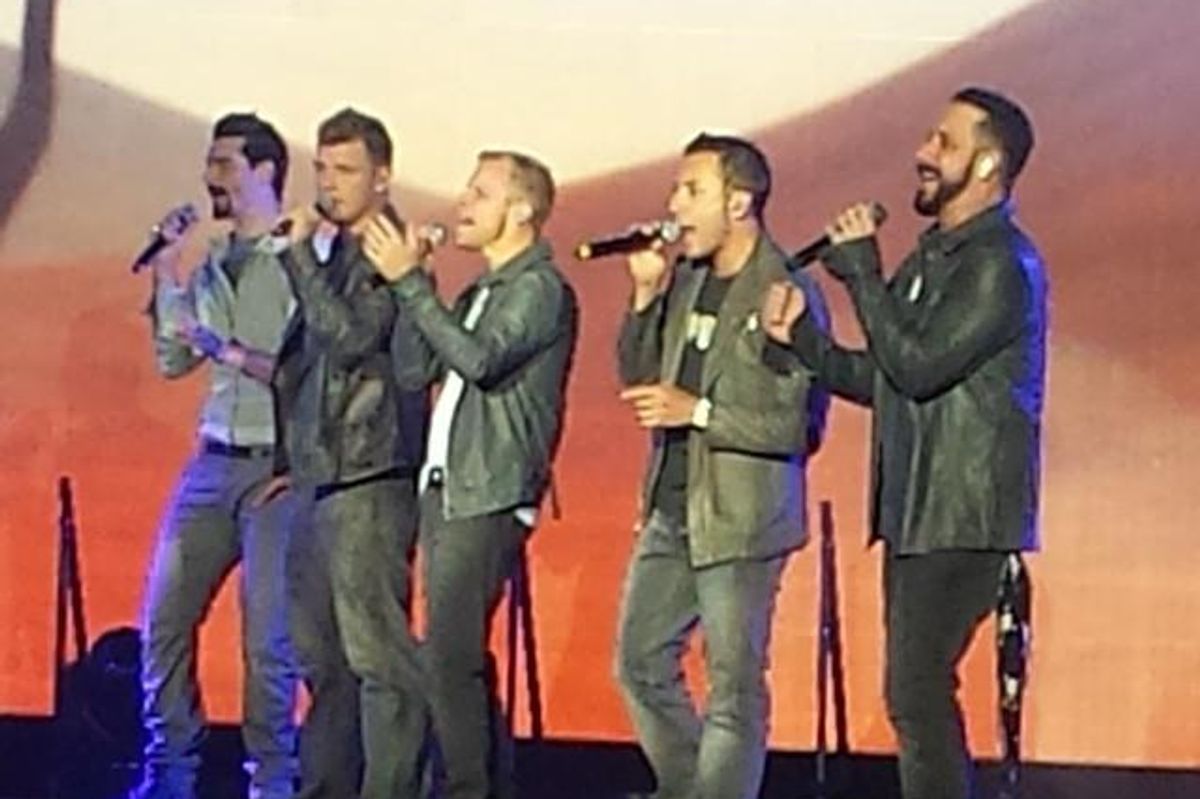 Nothing says "yikes, I'm getting old" quite like realizing the seemingly immortal pop idols of your youth have (much like everyone else close to your age) settled down to raise a family. Indeed, time waits for no man, woman or, in this case, boy band. But settling down to put down roots obviously has its perks—including making sweet, wholesome memories.
The Backstreet Boys—Kevin Richardson, Brian Littrell, Nick Carter, A.J. McLean and Howie Dorough—recently held a show at the iconic Hollywood Bowl in California.
As the band performed "No Place," a track from its 10th studio album titled "DNA," fans were delighted to see not only the band on stage, but eight of their little kiddos. And yes, they are all great singers.
Which begs the question: When's the "Baby Backstreet" concert?!
To say that the fans were thrilled by the family appearance would be a huge understatement.
---
"I've cried so many times," wrote one person who saw the video on YouTube.
"I absolutely am in love with this version, children singing is truly harmonious happiness," commented another.
The band also shared its appreciation on its official Instagram page. "There were too many special moments to count - but one of them was having our little Backstreet family out on stage with us," the post read.
Carter, who at one point passed the mic to his 2-year-old daughter Saorise, added, "Still processing the show last night. Sharing these moments with you — the fans, my family, and the boys is something so memorable."
Life is full of wonderful moments at every age. And the beauty of growing older is that, with luck, you gain even more loved ones to share those moments with.
You can check out the adorable family affair below: