Health
Her refusal to be silent about her son's autism led her to create a 'Hero Squad' for action
"Right then and there, I stopped crying, and my first experience with the 'momma bear' attitude kicked in."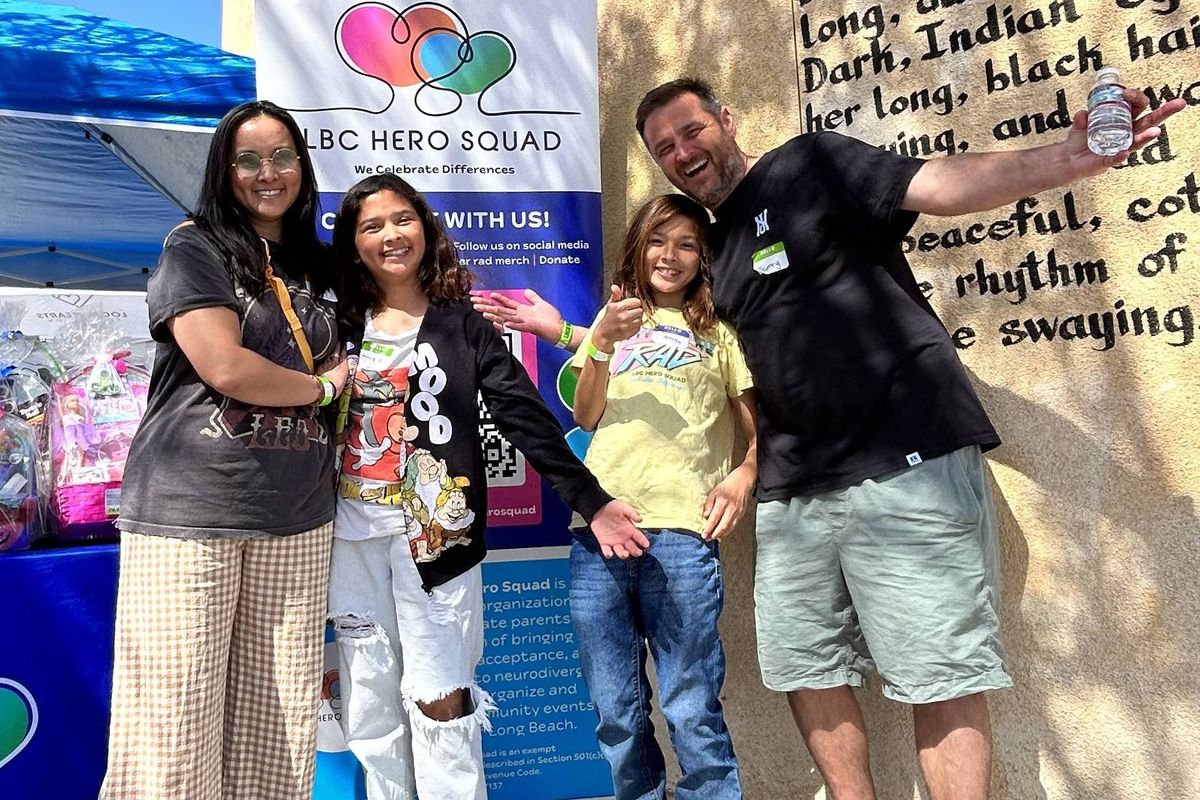 Photo by Leonard Donjuan, used with permission
Autism is a disorder that is surrounded by stigma. Some families feel an unnecessary sense of shame for having an autistic child. People living with autism may feel socially ostracized because they relate to people in a different way. Children with autism are often bullied and have a difficult time making friends in school.

The stigma can also prevent people from being diagnosed with the disorder and getting the therapy they need.
Jen Coats of Long Beach, California, is well aware of the stigma surrounding autism, and that inspired her to make the world more accepting of children with the disorder. When her first son was diagnosed with autism spectrum disorder at age two, she was pregnant with her second child and dealing with strong, challenging emotions. She cried when she heard the news, but her tears didn't last long.
---
"A family member was with me that day, and she said, 'No one needs to know.' Right then and there, I stopped crying, and my first experience with the 'mama bear' attitude kicked in," she told Upworthy. "I knew from that moment that I would advocate for him and share our journey of autism."
This immediate transformation inspired Coats to form an organization that cultivates an attitude of kindness surrounding autism and celebrates all children's differences.
In 2016, Coats and a group of parents created the LBC Hero Squad to create the first-ever Autism Awareness Week program at her children's school, Cubberely K-8. The Hero Squad's successful event inspired other schools in the area to do the same to join the celebration of neurodiversity.
She named the group the Hero Squad because she believes that children with autism and their parents are heroic.
"My son is my hero. We named our nonprofit the LBC Hero Squad because his favorite Avenger is Captain America," Coats told Upworthy. "We believe that people with autism are heroic because they are honest and true to themselves. They have gifts and talents that surpass any superhero. We also think the parents are superheroes. Being a parent is hard work, but being a parent with a neurodiverse child takes a lot of patience, understanding and fighting for the right services and care."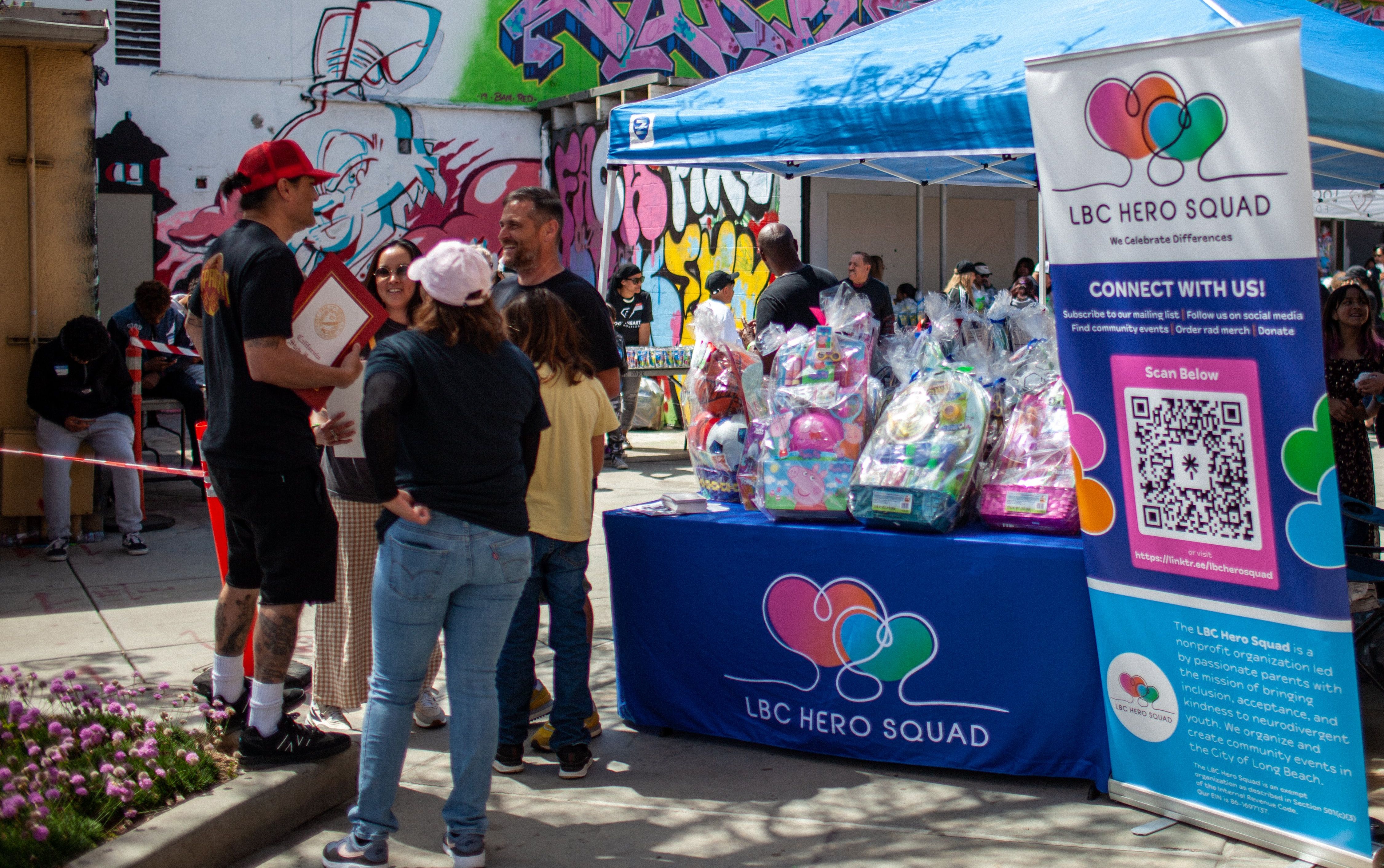 LBC Hero Squad booth at the Local Hearts Foundation 2nd Annual Baskets & Pancakes event.
Photo by Leonard Donjuan, used with permission
Coats and the Squad have expanded their efforts over the past six years to raise funds for students in special day and general education classes in Long Beach to participate in extracurricular activities. The Squad has also had multiple giveaways and organized social events for families of children with autism.
The Squad's regular Autism Night Out events at Boathouse on the Bay allow families of children with autism to eat out in a stigma-free environment. The dinners also allow families on the same journey to get to know one another and for their children to make friends. These were created in partnership with Squad member Sumer Temple.
Coats is most proud of the community the Hero Squad has helped create.
"It's all about feeling proud of who they are, and families that are new to the diagnosis no longer feel alone," Coats told Upworthy. "These families have support and resources and their kids are meeting new friends for the first time. It's a community that is inviting, accepting and welcoming. "
The LBC Hero Squad is also pushing for Long Beach to become an Autism Certified City (ACC). Long Beach is home to over 450,000 people and is the second-largest city in Los Angeles County.
It's all part of the greater goal of creating acceptance and understanding.
"Our goal is to create and organize community events and help other schools implement their own neurodiverse or acceptance day and to continue to collaborate with other nonprofits by creating a more inclusive and welcoming community for all," Coats said.
Coats has some heartfelt advice for other parents who want to create accepting community organizations like the LBC Hero Squad.
"Once you find your village, start planning meet-ups and sharing your journey," she said. "Make it a welcoming and safe space for parents and children to meet. Share stories and support one another. My favorite quote of all time is by DJ Dusk, '"None of us are as strong as all of us."'"