Culture
Amber Heard says we need to rename 'revenge porn' to take into account consent (or lack thereof)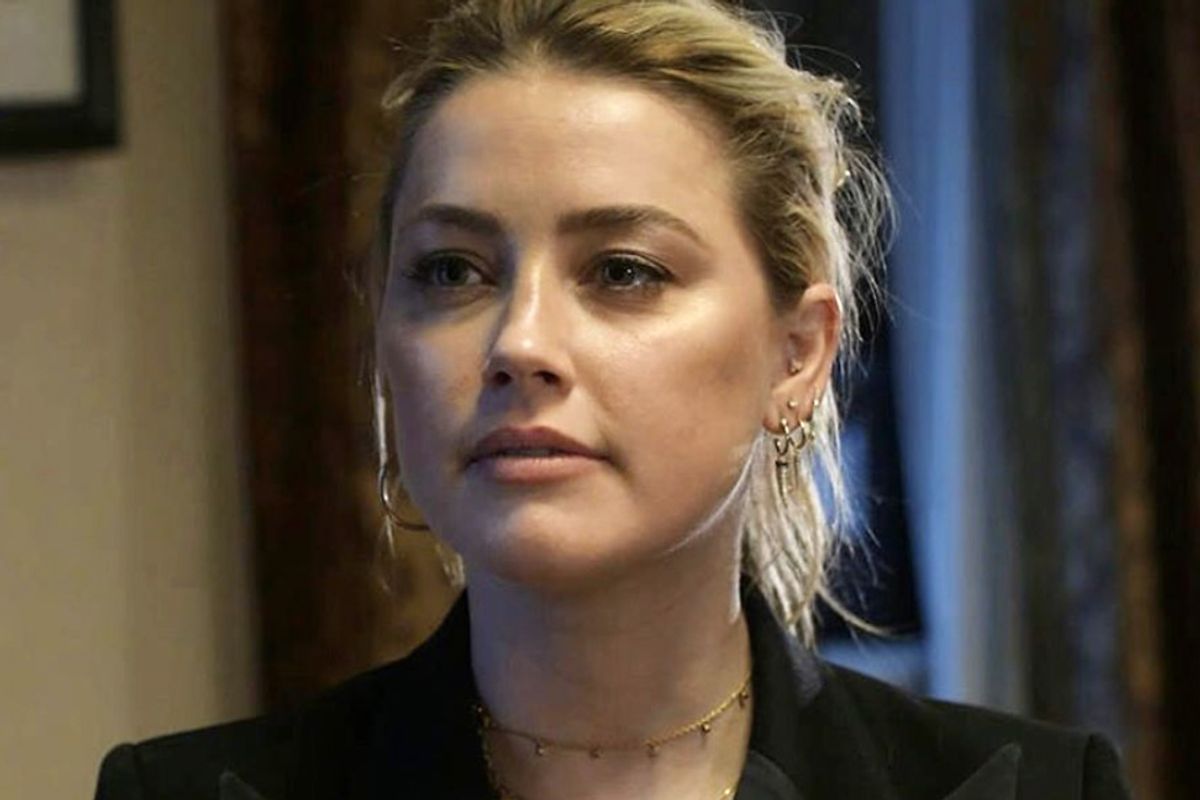 Instagram / Amber Heard
Amber Heard was a victim of the Fappening in 2014, the mass leaking of the personal photos of almost 500 celebrities, which left Heard feeling humiliated and tormented. She isn't the only person who's had private photos posted online. One in 25 Americans (nearly 10 million people) have either had nonconsensual images posted online, or have had someone threaten to do so. Heard is fighting back against "revenge porn" so that other women don't have to feel the same way she did.
This past May, Heard spoke to Congress regarding the SHIELD Act, which would make revenge porn a federal crime and "target perpetrators who knowingly share sexually explicit or nude images of someone without their consent." Now, she wants us to stop using the term "revenge porn," and start calling it what it is, "nonconsensual pornography." Heard penned an op-ed in the New York Times detailing the problems with the term. "It is focused on intent rather than consent. What matters is not why the perpetrator disclosed the images; it is that the victim did not consent to the disclosure. That is why laws against nonconsensual pornography should look like laws against other privacy violations, like the laws that prohibit the unauthorized disclosure of a broad range of private information, such as medical records and Social Security numbers," Heard wrote.
---
Forty six states have laws against nonconsensual pornography, yet the laws tend to fail victims because "revenge porn" is classified as harassment, not a privacy violation. Heard cited many examples where the intent wasn't to harass the victim, such as when California Highway Patrol officers were stealing nude photos off the phones of female arrestees as a "game." Regardless of intent, the person featured in nonconsensual pornography did not say it was okay.

Heard points out that her position gives her more resources to fight the crime, but that's not always the case. Revenge porn isn't just a pretty, rich celebrity problem. But people who aren't pretty, rich celebrities don't have a team of lawyers backing them up. "These consequences of nonconsensual pornography intensify with the vulnerability of the target: Lower-income women, women of color and L.G.B.T.Q. people are at even greater risk. One study found that nearly half of the victims of nonconsensual pornography have been harassed or stalked online by people who have seen their private content. Further, 30 percent have been harassed or stalked in person or over the phone," Heard wrote.
You have to hand it to Heard, who is using her power to protect other women from feeling degraded and humiliated. Every woman should feel safe, regardless of whether or not you've acted alongside Jason Momoa.