Family
After Instagram deleted her topless photo, Sarah Silverman responded with the perfect post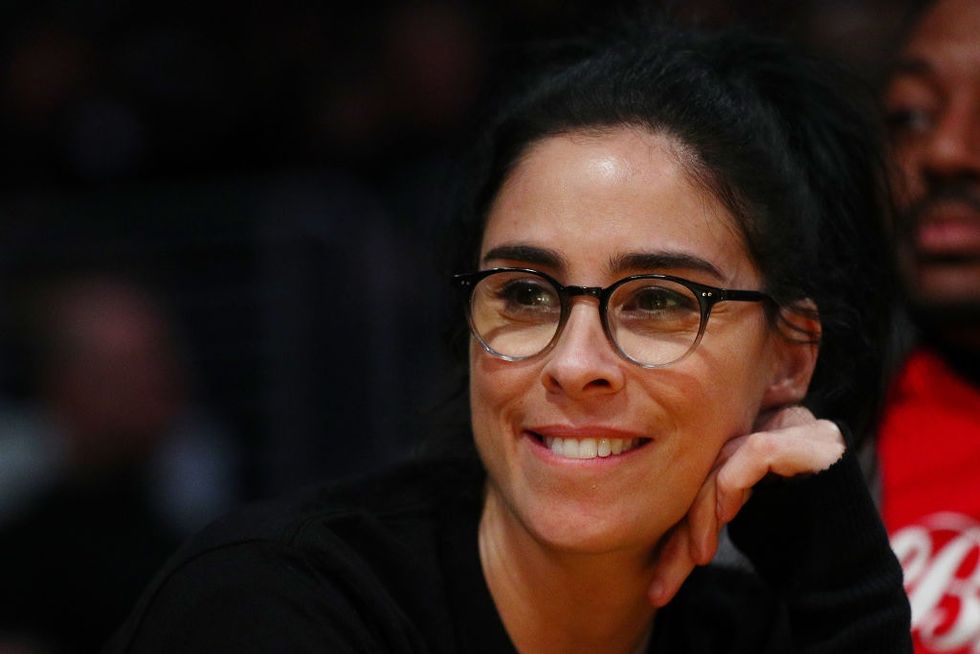 Photo by Yong Tek Lim / Getty Images
Warning:This story includes a photo of a woman's bare nipples. If you can't handle the sight of breasts, please turn back now.
Sarah Silverman has made a career out of pushing boundaries. She first caught the public's attention for looking like the girl next door while making jokes that were shocking and subversive.
On May 7, she tried to see how far she could go on social media by posting a topless selfie of herself standing in front of a bathroom cabinet. Instagram's censors quickly removed the photo, claiming it violates community guidelines.
---
Per Instagram's community guidelines, they "don't allow nudity."
"This includes photos, videos, and some digitally-created content that show sexual intercourse, genitals, and close-ups of fully-nude buttocks. It also includes some photos of female nipples, but photos of post-mastectomy scarring and women actively breastfeeding are allowed. Nudity in photos of paintings and sculptures is OK, too," the company stated.
Later, Silverman posted the photo to Twitter where she pointed out the double-standard in the perceptions of male and female nipples.
"Men's breasts are not obscene but women's breasts are obscene (unless they're oiled up and smashed down by sexy suspenders covering the obscene nipples)," Silverman captioned the photo. "Sorry, @instagram ! You are teaching our girls well! Thanks for the guidance! LESSON LEARNED : girls: be ashamed. Be very ashamed."
She then returned to Instagram and shared a photo of a man with large breasts next to her offending photo, but this time her nipples were covered up. "Not Obscene vs Obscene. GOT IT," she captioned the photo.
It's understandable that Instagram doesn't want to devolve (or evolve, depending on your viewpoint) into a pornographic site, but there should be some parity in how men and women are treated in terms of nudity.
How about we allow both men and women to show their nipples as long as the image isn't pornographic in nature? Instagram's new policy could be based on the 1964 Supreme Court Justice Potter Stewart definition.
"I shall not today attempt further to define the kinds of material I understand to be embraced within that shorthand description [hard-core pornography]," the justice said. "But I know it when I see it …"
If the internet has taught us anything it's that what's erotic and what isn't is in the eyes of the beholder. Silverman's photo was an artistic shot of a woman having an intimate moment. Instagram should let its users decide whether they approve by either following or unfollowing Silverman on the platform.