On May 3, 2017, Sen. Bob Casey posted a series of gut-wrenching tweets encouraging his followers to rally behind a mother and child whose lives are at risk.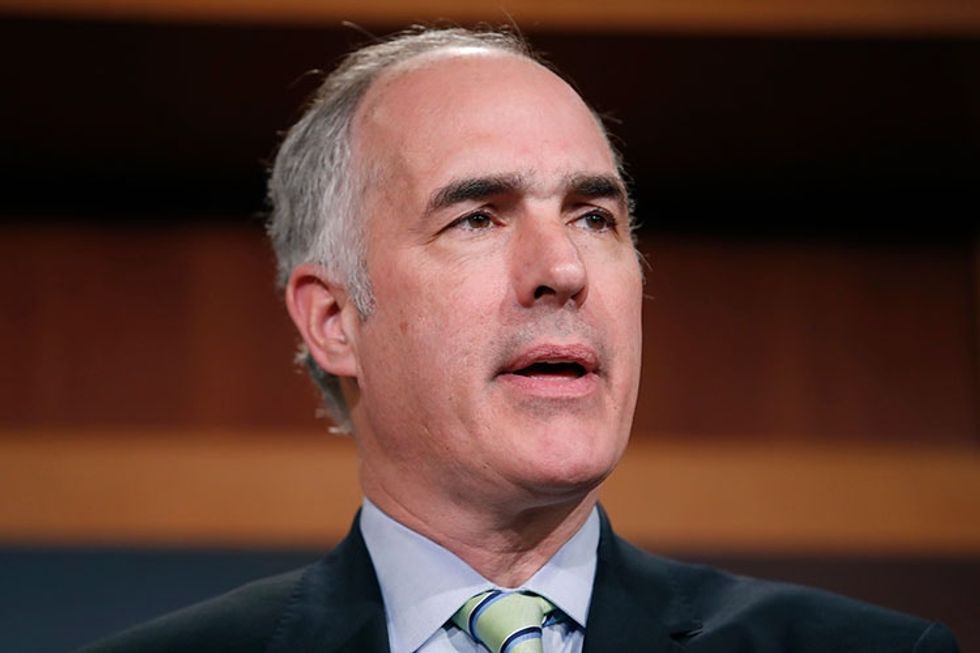 According to the Pennsylvania senator, a mom and her 5-year-old son — who were in the U.S. seeking refuge from gang-related violence in Honduras — are in the process being deported by the Trump administration.
Though the senator referenced a child and "her" mother in the initial tweet, it appears to be an error — the child, as the senator writes throughout the rest of the series, is a boy.
---
Needless to say, the two are certainly not among the "bad hombres" Trump promised to kick out during the 2016 election.
The mother reportedly fled Honduras with her son after witnessing the gang-related murder of her cousin. Because she was a witness, she's now being pursued by the gang.
Despite the fact that the mother and son are being directly targeted — and the fact the child is likely covered under Special Immigrant Juvenile Status meant to protect abused or endangered foreign minors — the Trump administration is flying them both back to Central America — as Sen. Casey was tweeting about it.
The flight back is "a plane ride that can very likely lead to their death," Casey tweeted.
The senator confirmed shortly after 1 p.m. the mom and child were, in fact, ordered to board a plane back to Honduras.
Casey frantically made phone calls to the White House and Department of Homeland Security to see what could be done at this hour.
He was able to reach White House chief of staff Reince Priebus, who said he'd look into the matter. And after touching base with the DHS, Casey confirmed that only the president can intervene at this stage to save the family.
Casey is now racing against the clock.
There are two planes the mother and son could be on, but the Trump administration refused to give that information to Casey.
One has a layover and the other is a direct flight to Honduras. If they're on the direct flight, Casey fears the worst.
The senator is pleading with his followers to tweet @DHSgov and @realDonaldTrump to do anything they can to keep the mother and son safe.
"This particular case is very simple," Casey said adamantly on MSNBC, explaining the dangers the mother and son face. "We should protect her. We should protect her son."
This is an on ongoing story. This article may be updated.