More
A fan asked Yoda creator Frank Oz if 'Star Wars' is 'boy stuff.' Jedi wisdom ensued.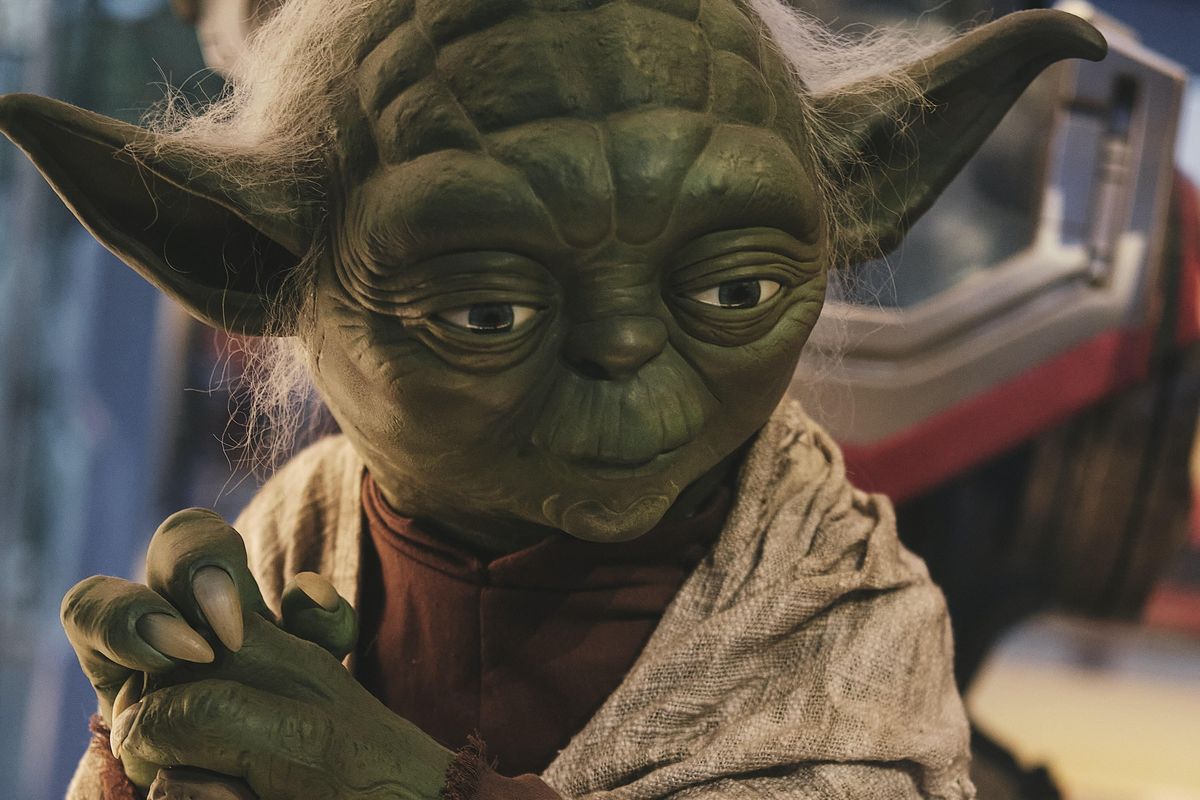 Muppets and Yoda co-creator Frank Oz is having a party on Twitter, and everyone is welcome.
The 74-year-old director and puppeteer is a living legend. He's the creator of beloved characters like Miss Piggy, Bert (of Bert and Ernie), Cookie Monster, and, of course, Yoda.
Oz has been tweeting up a storm in 2018, engaging with fans and talking about his new documentary "Muppet Guys Talking," in which he and the other Muppets founders talk about how they helped create the historic family of beloved characters.
---
Sometimes he's funny; other times he's a little more serious. But, in all cases, Oz makes it clear that his stories and characters are for everyone.
When one parent asked him about her 7-year-old daughter wanting to wear a "Star Wars" T-shirt but fearing a backlash, Oz had a clear-cut response.
\u201cFirst of all there\u2019s no \u201cboy stuff\u201d or \u201cgirl stuff\u201d. It\u2019s all just \u201cstuff\u201d. You can wear whatever stuff that you and your mom want. I mean, Yoda wears a necklace. I\u2019ve never heard anyone make fun of him for wearing \u201cGirl Stuff\u201d. You just be who you are. https://t.co/o5yFtgDG9M\u201d

— Frank Oz (@Frank Oz) 1528083346
Gender inclusion is a huge issue in fandom, and Oz's tweet matters.
There has been a lot of progress with inclusion in film, particularly when it comes to fantasy and science fiction films.
Three of the last four "Star Wars" films have led with female protagonists, but the genre is still heavily dominated by men. Even behind the scenes, every "Star Wars" film has been directed by a man, despite Lucasfilm being run by Kathleen Kennedy, a woman.
And then there's the issue of gendering products. The "Star Wars" brand is enormous, so having one of the franchise's most famous voices speak out in favor of greater inclusion sends a hopeful message of inclusion.
Oz never wanted to get on Twitter. But now he can't stop.
"I never liked social media. I didn't like Facebook at all. And I didn't know what Twitter was," he says in an interview.
After some nudging from his wife, Victoria Labalme, Oz signed up for an account shortly before the premiere of "The Last Jedi" in December 2017. Labalme says he treats his tweets "almost like little poems," giving time and thought to fans who take the time to send him thoughtful questions.
"It's become more personal for me. I really enjoy talking to them," he says.
After his gender inclusion tweet, another fan thanked Oz for being so generous in his interactions with fans. The fan added a self-deprecating tone to his tweet, but Oz was having none of it:
\u201c@TheFrankOzJam I appreciate that he feels he needs to respond to everybody. Such class.\n\nBut really, I'm nobody, you can just skip over me.\u201d

— Frank Oz (@Frank Oz) 1527712509
Leave it to a "Muppet Guy" to remind us that Twitter can still be a force for good.
Oz knows what it's like to feel vulnerable. Countless people have connected with his characters, but he never saw himself as the center of attention.
"I was a very shy person. I was internal. To a great degree, I still am introverted," he says. "The puppets protected me from being rejected."
And for about 60 years he's been returning the favor to boys, girls, and anyone else who wants to join in the fun.