5 Reasons Why My Girlfriend Thinks She's Not Beautiful Enough, No Matter What Anyone Tells Her
These are the kinds of facts that remind me how strong the confident women in my life are, and how unfairly difficult that has been for some of them to achieve, given how many parts of society seem to be determined to make them feel awful about themselves all the time. Let's be real — we're fighting an uphill battle against all the things on this graphic.
02.04.14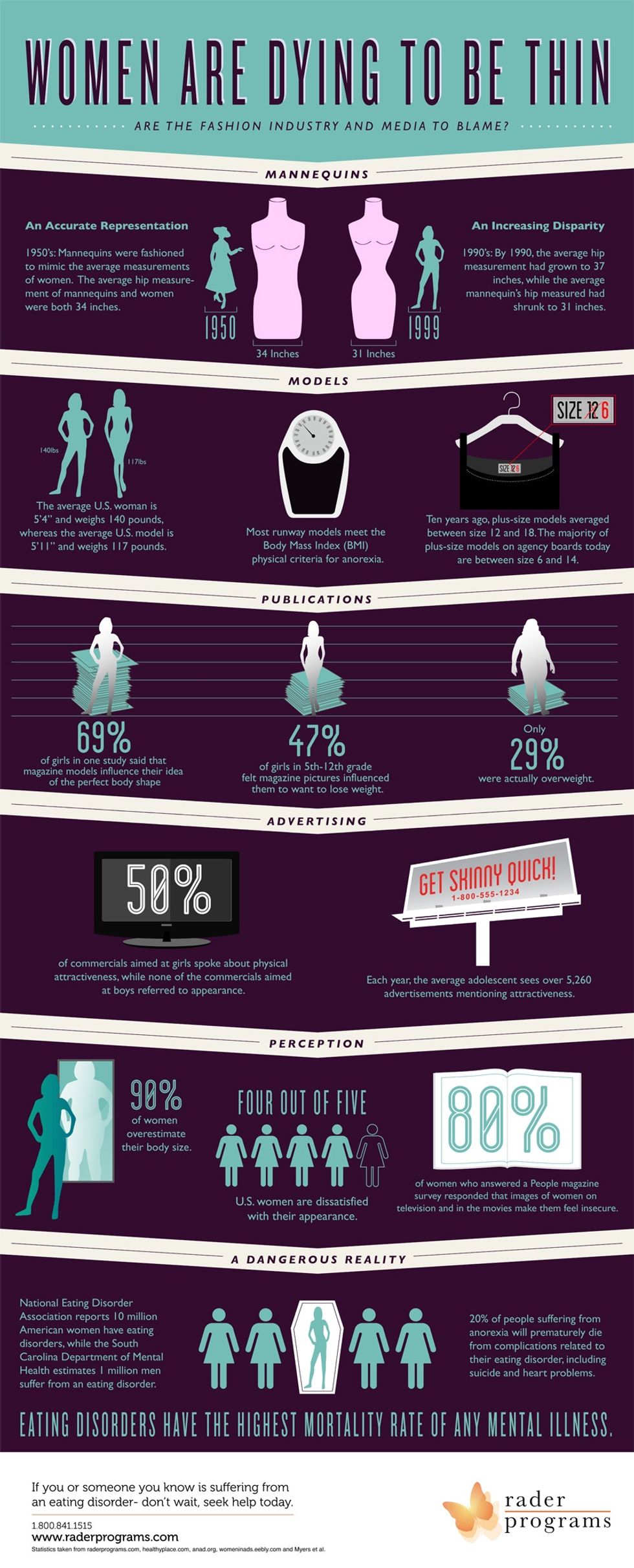 Fact-checking notes: The average American woman weighs 166 now (not 140). And the final stat about 10 million women having eating disorders seems to be even higher now for both men and women. Yikes.
More