Joy
A 12-year-old was told his woodworking hobby wasn't cool. One tweet changed everything.
He went from six Instagram followers to raising more than $300,000 with one bowl for Ukraine.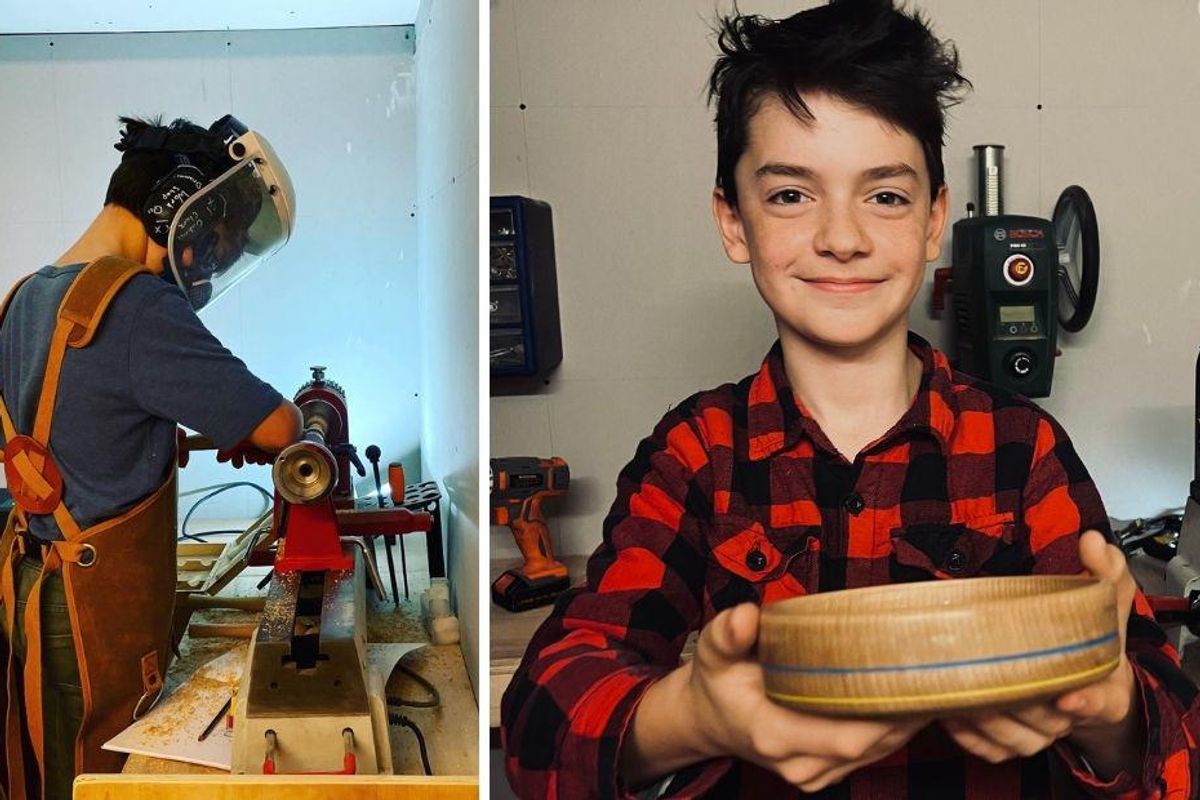 One of the tough things about being middle-school-aged is that interests and hobbies that are cool to everyone who isn't middle-school-aged are often seen as not cool by your peers. Unfortunately, that can lead a lot of kids to abandon things they love.
A dad who didn't want to see that happen inadvertently set off an avalanche of support and generosity when he tweeted about a lack of peer support for his son's woodworking hobby. Gabriel Clark, his 12-year-old son, has loved making things with wood since he was first handed his grandfather's hammer when he was 3 or 4 years old. "I've always had a real passion for it," Gabriel told PEOPLE, "and I've just taught myself everything I know."
Gabriel's father, Richard Clark, explained how sharing his son's struggles with his peers over his hobby blew up the internet over the past few weeks.
"Three weeks ago my youngest, Gabriel 12, came home upset," Clark wrote in a tweet on April 15. "His love of woodwork was not deemed cool, nor was only having 6 followers on his Instagram.
---
"His Dad was upset too. It's hard watching your children battling with life. But what to do? Mum wasn't around, so Dad, the impulsive fool that he is, instead reached out to the lovely people on Twitter. Maybe he could persuade some of them to follow his son?"