Joy
10 things that made us smile this week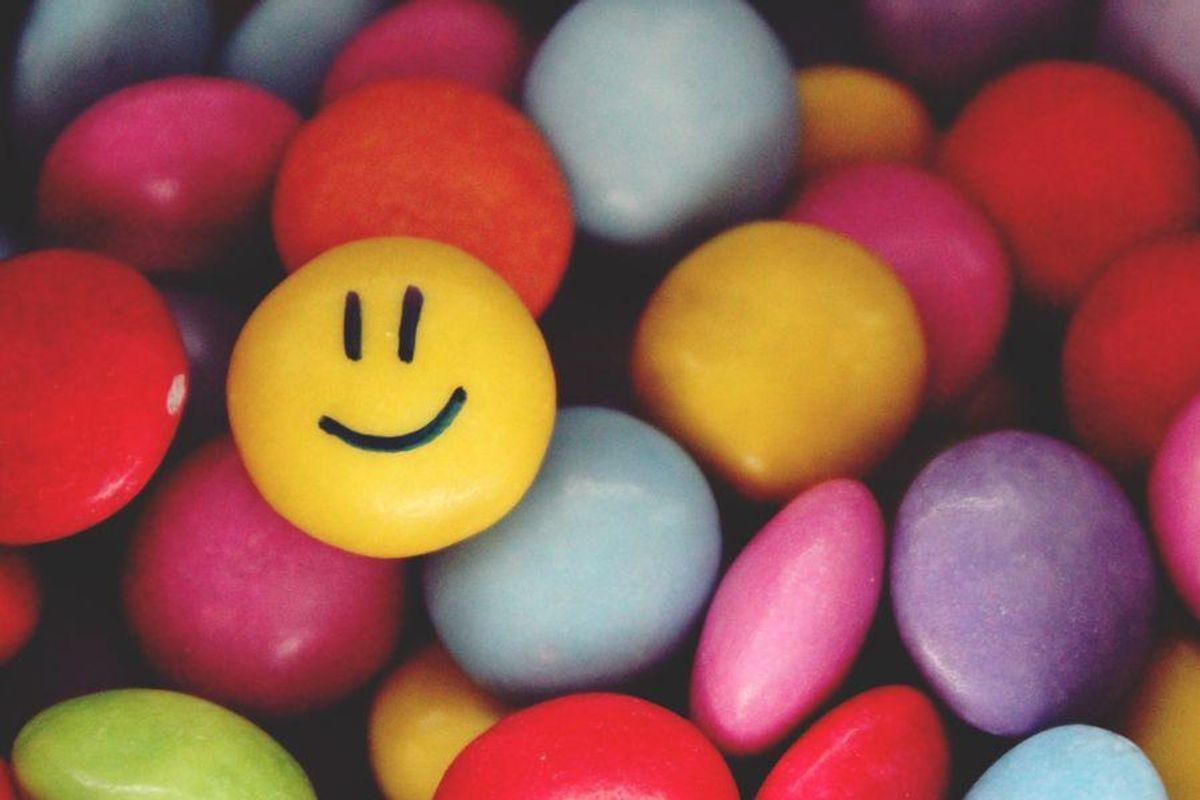 TanteTati/Canva
It's interesting how "good news" can be relative, isn't it?
This week, President Biden announced a student loan relief program that has millions of Americans jumping for joy and millions of other Americans irked. What's considered good news to some is considered bad news to others, and that's often the way it goes with anything remotely political.
That's OK. We all have different opinions based on our different understandings and experiences. Unfortunately, social media can often be a place for people to bicker over such things, which is why these weekly roundups of joy are such a refreshing respite.
---
Here we come together to take a break from the political fray and celebrate things that are universally smile-worthy. So let's drop the debates for just a few minutes and relish in a little collective serotonin boost.
Here are 10 things that made us smile this week:
1. This smooth 86-year-old roller skater is #aginggoals for us all.
I would like to put in a request to be this agile and active at 86, please.
2. Couple who took their engagement photos at Olive Garden got surprised with a honeymoon to the real Italy.
@hunterlasheaphotography

tennessee but with Italy Vibes✨ #engagementphotos #engagementphotoshoot #engagementpictures #bride #weddingtiktok
After this video of a couple posing in front of Olive Garden to get "Italy vibes" in their engagement photos went viral, people said the restaurant should cater their wedding. Instead, the couple was invited to Good Morning America where they were gifted an actual Italian honeymoon, courtesy of Olive Garden. Check out the full story here.
3. This doggo is desperate for some pets from its sleeping hooman.
\u201cWhen your person is sleep but you want attention \ud83e\udd23\ud83d\ude02\ud83e\udd23\u201d

— G (@G) 1659826280
This is called perseverance, kids. He was gonna make those pets happen come hell or high water.
4. Dancer merges traditional Indian dance with "Avatar: The Last Airbender" and it's gorgeous.
@naomi.nambo

Replying to @Raahi @Naomi Namboodiripad here is an extended version! #dance #avatar #atla #elements #air #water #earth #fire #bharatanatyam #mohiniyattam #kuchipudi #trending #indian #southasian #desi #acting #culture #performance #costume #makeup #jewelry
If you're a fan of the original "Avatar: The Last Airbender" series, these dances will send you right back to your childhood. So beautiful, from the outfits to the dances themselves. Read the full story here.
5. It took 343 embroiderers from 46 countries 13 years to make this absolutely stunning dress.
Speaking of beautiful outfits, this incredible red dress was embroidered by women all over the world who incorporated pieces of their cultures and personal stories into their stitching. The story of how it came about and how it has traveled the world being worn by women from all walks of life is so heartwarming. Read the full story here.
6. A kid dropped their shoe into an elephant enclosure and the elephant politely handed it back.
\u201cThis elephant was up to the... tusk \ud83d\udc18 The animal returned a child\u2019s shoe after it fell into its zoo enclosure in eastern China\u201d

— NowThis (@NowThis) 1660602780
Elephants are so smart. Read the full story here.
7. The pitter-patter of little penguin feet is the ASMR we didn't know we needed.
Definitely want the sound way up for this one. So satisfying.
8. Puppy just wants kisses, only kisses and nothing but kisses.

@carolechauvin

#monamourdechien #jackrussel #funnydogs #funnydogvideos #potdecolle
Excuse me but I gotta go get me a Jack Russell terrier puppy real quick. Be right back.
9. Dog gives the "bless your heart" treatment to owner chewing on a bone.
Another expressive dog. That look. That "Aw, you're so cute" little lick followed by the "That's enough, now, I'll take that thanks." Priceless.
10. Let's bounce into the weekend like this wee one comes at a snack!
That's the energy! Bring it on, weekend!
Hope that brought a smile or several to your face! Come back next Friday for more delightful finds.