Health
Therapist completes a 'year in review' for the past 5 years. Here are his biggest lessons.
The alternative to New Year's resolutions helps make goals based on self-reflection rather than lofty ideals.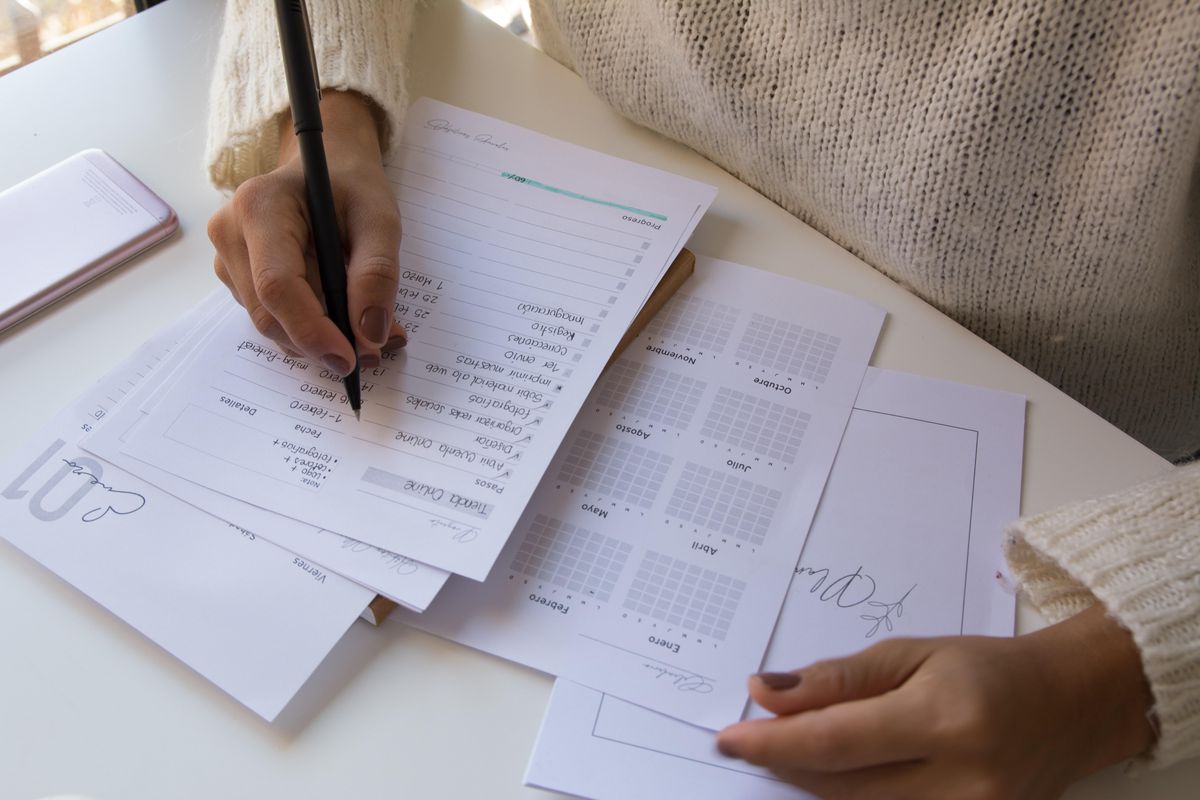 We're still fairly early into January, and definitely only into the early stages of 2023. And that means that New Year's resolutions are still the topic of many conversations—whether they pertain to health, productivity or general satisfaction with life.
However, it's no secret that the standard New Year's resolution, however inspired it may be at first, often loses its luster after a short amount of time. Though there can be several reasons why, the common conundrum has many folks looking for more personalized approaches that they can actually stick to.
As it turns out, the best way forward might actually be a quick look into the past.
Those well versed in personal development might be already familiar with a common alternative to the New Year's resolution called the "past year review." This method was popularized by "The 4-Hour Workweek" author Tim Ferriss, and is often described as a more informed and actionable way to approach goals.
---
The idea is pretty straightforward—create two columns marked "positive" and "negative," then go through your previous year's calendar or schedule week by week and jot down the people, activities and commitments that triggered either positive or negative emotions for that month. Once you've gone through all 12 months, take note of what things most affected you, either positively or negatively. Lastly, schedule more of the positive things and less of the negative things. The whole process should take an hour or less.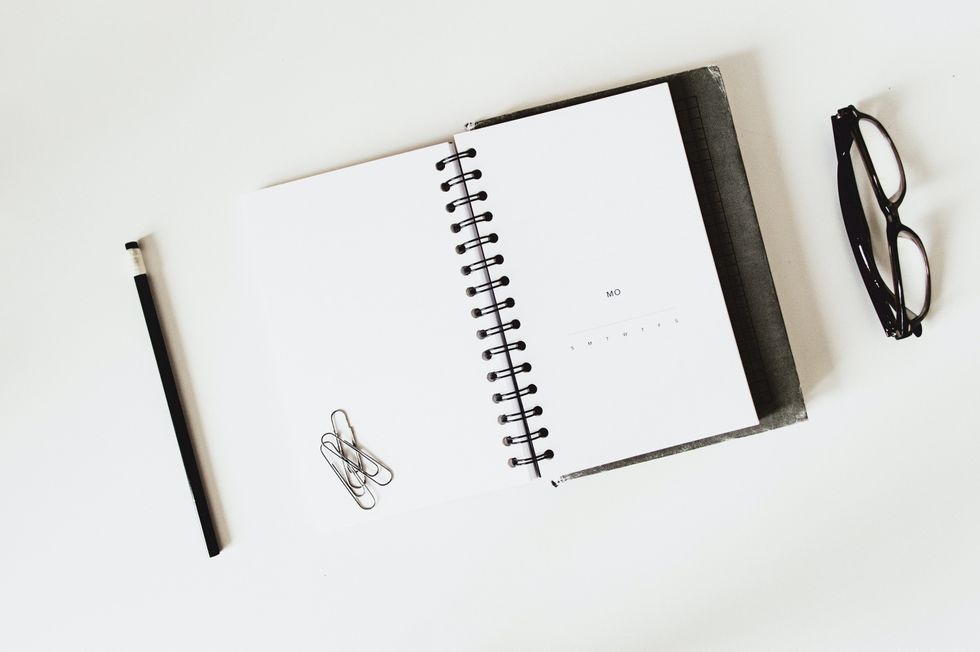 A simple list can reveal a lot.
Photo by
Lauren Sauder
on
Unsplash
It's a simple process, but it can offer profound insight. Take it from Chris Cordry, LMFT, who's done it for five years now. Since 2018, Cordry has quit three different jobs, started his own business and taken extended travel trips—all "big leaps" he credits to starting this tradition in 2018.
For 2023, Cordry collected five years worth of data from his previous past year reviews (PYRs) and documented his findings in a blog post on his website.
Below is a quick recap of what he found to be the most powerful lessons:
Learning
Courses of all kinds were found valuable, although Cordry noted that taking more than one "online class at a time is a recipe for failure." He also recalled that in-person classes were particularly "socially stimulating."
Travel
Now that he's older, Cordry finds traveling with friends or family creates a more positive memory than traveling solo—which he used to do for months on end, but now finds he gets lonely or depressed. Just goes to show that values change over time.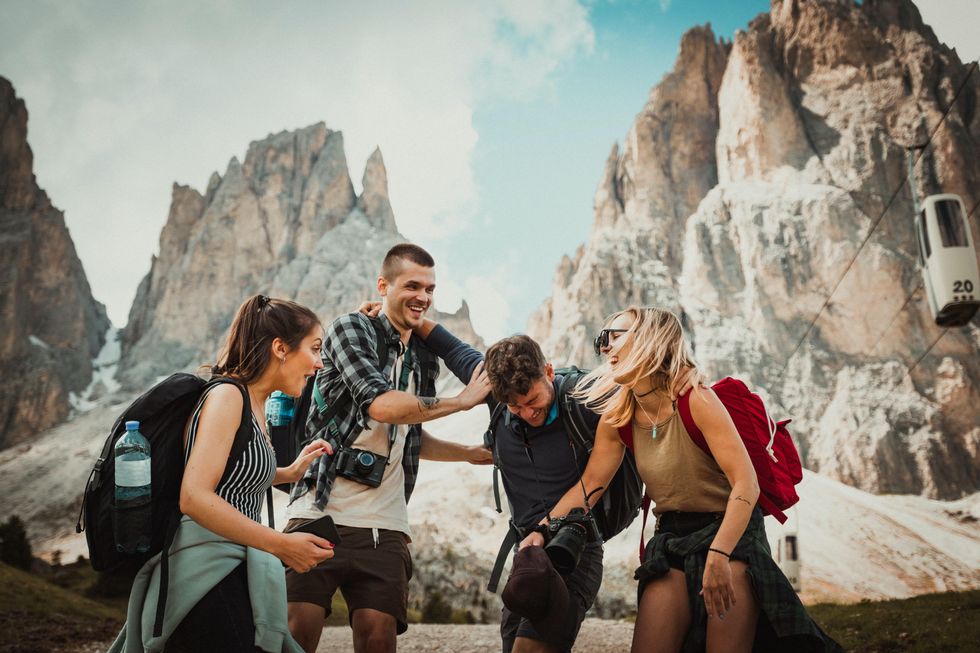 Some like to travel in groups. Others prefer solo.
Photo by
Felix Rostig
on
Unsplash
Creativity
Again, doing activities with people provided the most enjoyable experiences—Dungeons & Dragons, performing at poetry readings and going to movies with friends made it to the top of Cordry's list.
Work and Career

This area is where the "not to do list" becomes vital, Cordry warns, admitting that he continued several things from his list well into the following year, with "predictable consequences"—things like long draining commutes, long hours or working during important holidays. All of which stopped happening once he started his own business.
Though establishing a healthy work-life balance will look different to everyone, Cordry notes that time management is a major factor. "Having too much free time is just as bad as being busy and stressed out," he writes. "All that time tends to get filled with low-quality activities like internet browsing, binge-watching, and overthinking."
Relationships
The data was clear—moments with close friends and family yielded some of the most positive emotions and experiences, accounting for 80% during five years. Even attending parent-teacher conferences for his daughter felt "impactful." Therefore, more trips and activities shall be scheduled.
Mental Health
Sunlight, fresh air and exercise can be powerful mood boosters. Cordry also learned that shorter, more frequent meditations as a daily practice made a bigger difference than long retreats.
Much to his surprise, COVID-19 didn't affect his mental health at all, since he accepted that it was outside his control. What did make him suffer were the things he didn't accept. Something I'm sure a lot of us can relate to.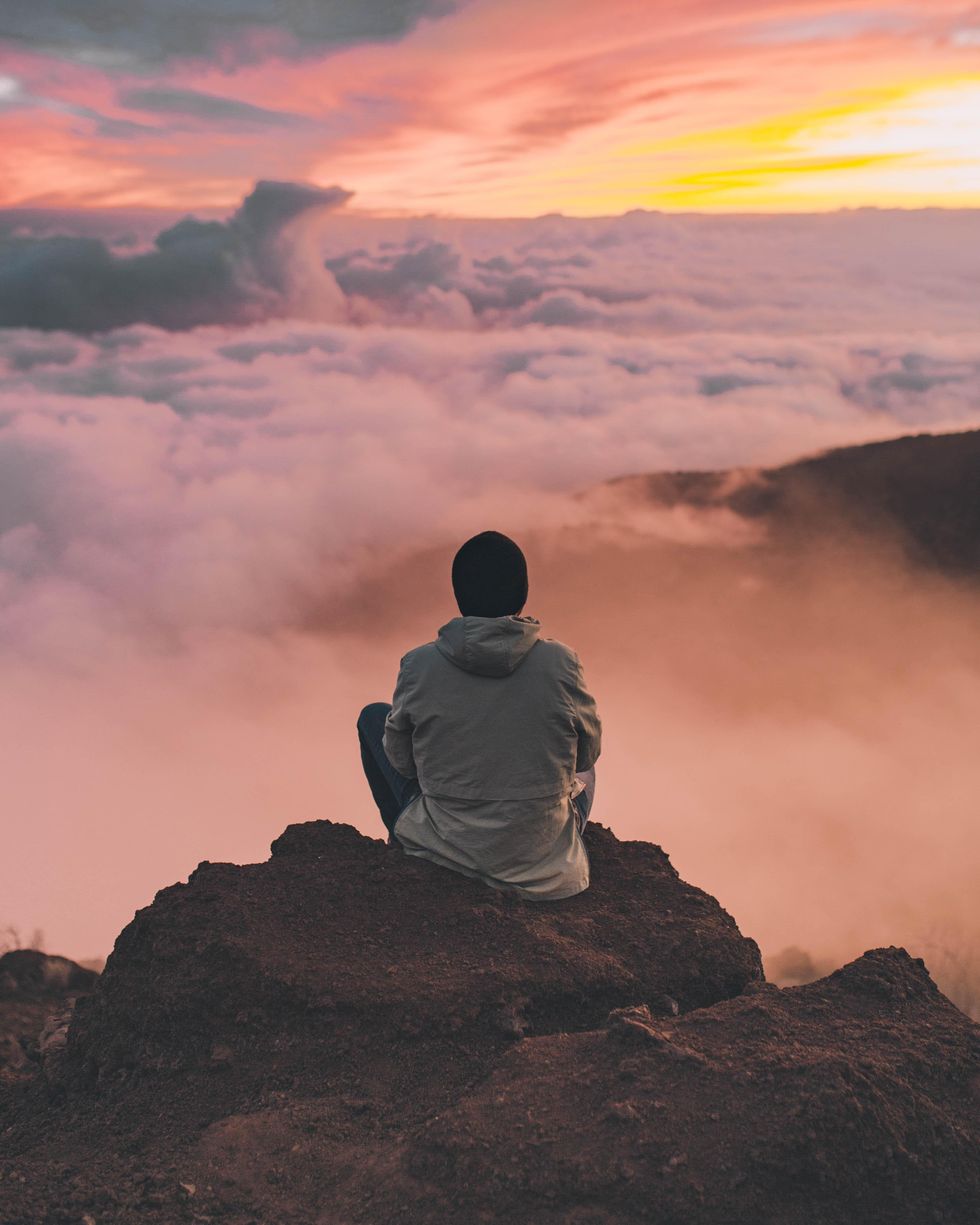 Daily meditation can be just as impactful as long, less frequent meditation.
Photo by
Ian Stauffer
on
Unsplash
Though this is a self-reflection, it's easy to see the PYR's universal appeal—this kind of insight can be hugely beneficial for shaping a life that aligns with one's true values. Obviously there's no foolproof way to achieve successful goal setting, but this approach at least takes into account previous patterns, rather than forcing someone to walk blindly into the future under the premise of a "fresh start."
You might be thinking—great, cool, I didn't keep a journal or planner this year, so this is all meaningless. To that, Cordry has a few suggestions, like going through photos on your phone, as well as reviewing books you've read, films and shows you've watched, classes you've taken, music you've listened to, sites you've bookmarked and posts you've made to social media.
"Even just picking a couple of these can give you some perspective on your year," he told Upworthy. "This can surface fun moments you may have forgotten about, as well as show you who you're spending your time with, and how."
Experience might be a great teacher, but we still must sit down to study it. 2023 has only just begun. Whatever your goals are, perhaps one of the kindest things you can do for yourself is acknowledging what has brought you this far, in order to move forward in a healthy way.