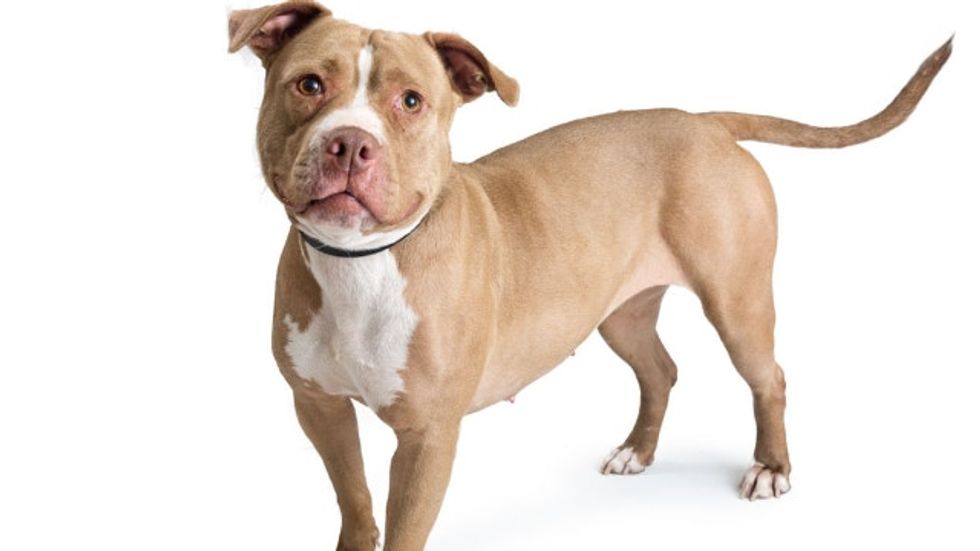 via Shutterstock
This article originally appeared on 04.16.19

This is Briana "Bree" Wiseman, a pastry chef and restaurant manager from Tennessee.
The 22-year-old shared a photo of her dog on Facebook next to a plate of food and it went viral — but not just because her dog is really, really cute. In the caption, Wiseman made a powerful statement about sexual assault, using her dog, and the plate of food, as a metaphor.
---
Wiseman wrote:
To the people that say women get raped due to the way they are dressed. This is my dog. His favorite food is steak. He is eye level with my plate. He won't get any closer because I told him no. If a dog is better behaved than you are, you need to reevaluate your life. Feel free to share, my dog is adorable.
So far, over 325,000 people have shared the post. And thousands have left comments, most of them in full support of both the message, and the dog.

via Bree Wiseman / Facebook

via Bree Wiseman / Facebook

via Bree Wiseman / Facebook

via Bree Wiseman / Facebook

via Bree Wiseman / Facebook
Wiseman told the Huffington Post she decided to share the post to take a stand against victim-blaming, in part because of her own experiences with sexual assault. She said:
The only person to blame in a rape offense is the rapist. It was their decision to rape. People shouldn't have to worry about what they chose to wear for fear of rape. I want people to see that this is a problem, and to stand together against victim-shaming.
She continued:
If a 4-year-old pit bull understands the word no,' even though he is looking at something he wants so bad he is literally drooling, then adults should understand 'no,' no matter how the other adult is dressed... How is it that a simple-minded animal has the ability to understand better than a large part of the adult population?
Good question. Although we already knew dogs are better than people. That being said, kudos to Wiseman for speaking up, and to her dog, for being such a good boy.
This article was originally published by our partners at someecards.