Culture
'I'm in the worst shape of my life': Will Smith speaks for all of us in revealing Instagram post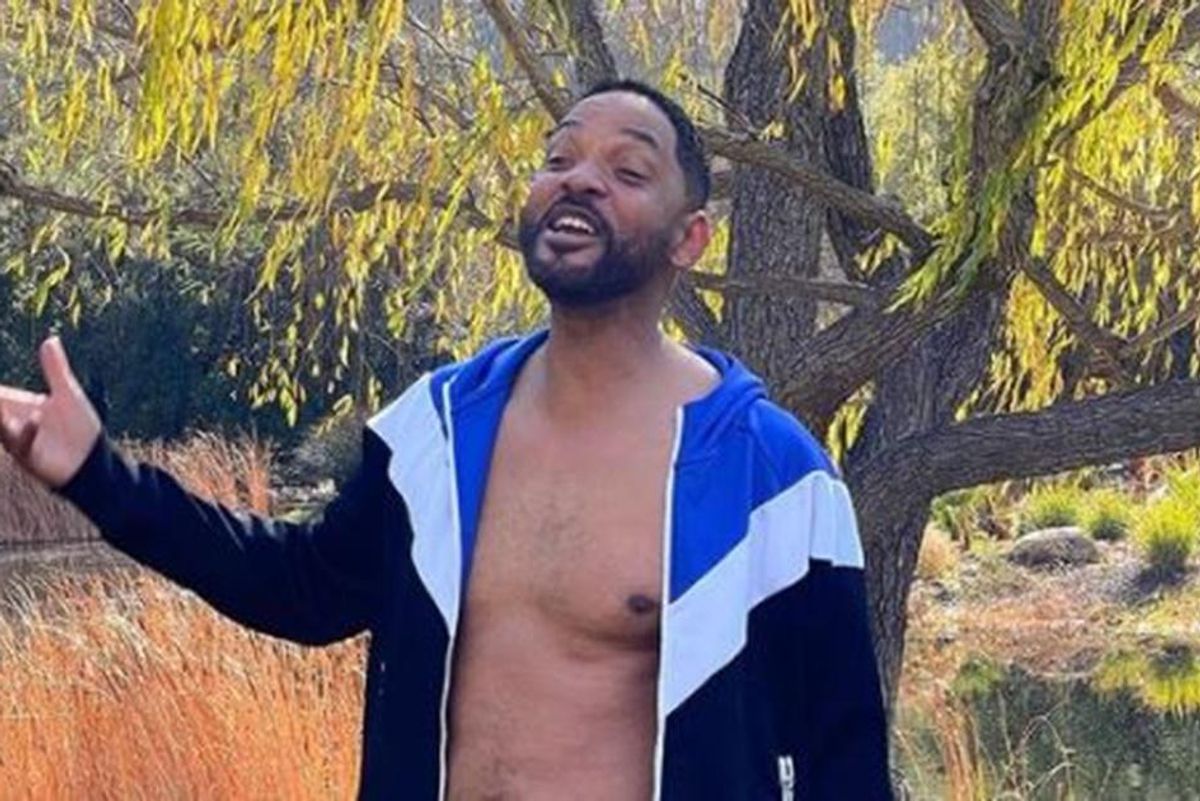 via WillSmith / Instagram
"Men in Black" star Will Smith posted a revealing Instagram photo on Sunday and a lot of people can relate. The actor, 52, posted a photo of himself in black shorts, an unzipped hoodie, and slippers showing off his new gut and chest.

"I'm gonna be real wit yall - I'm in the worst shape of my life," he captioned the photo. In a world where celebrities have to be hyper-sensitive about their image, especially when it comes to weight, Smith's admission was a refreshing reminder that A-listers can have the same struggles that we do.
---
The post inspired several of Smith's friends to send him messages of support.

Questlove wrote: "This is the most amazing post in the history of social media."
"Fresh Prince of Bel-Air" co-star Nia Long said, "You still got it baby!!!"
Director Ava DuVernay said, "I see no 'worst' here."
Smith's admission received over five million likes, probably because it resonates with a lot of people who are also dealing with weight gain during the pandemic. A recent study by the American Psychological Association (APA) found that two in five Americans gained more weight than they intended over the past year.
The average person who gained more weight than they wanted added 29 unwanted pounds. One in ten said they added more than 50.
According to the APA, rapid weight loss can be a sign of struggling to cope with mental health challenges.
Another study by WebMd confirmed the APA's findings. A recent poll of over 1,000 readers found that 54% of respondents said they have gained weight "due to COVID restrictions. "Fifty-four percent said they were exercising less, 68% said they were snacking more.
Smith is getting ready to shoot his next film, "Emancipation," a big-budget true story about a runaway slave in 1863. In the film, Smith plays Peter, a fugitive from slavery who flees Loiusiana to find freedom in the north.

However, the film hit some roadblocks after Smith and director Antoine Fuqua said they were pulling filming out of Georgia due to the state's recent voting restriction laws. The new Republican-led voting changes require voter ID for absentee voting, limit the use of drop boxes, and restrict giving out food and water to voters waiting in line near polls.
The decision to move filming out of Georgia makes sense for a film that deals with racial oppression.
"At this moment in time, the Nation is coming to terms with its history and is attempting to eliminate vestiges of institutional racism to achieve true racial justice," the statement read. "We cannot in good conscience provide economic support to a government that enacts regressive voting laws that are designed to restrict voter access."
"The new Georgia voting laws are reminiscent of voting impediments that were passed at the end of Reconstruction to prevent many Americans from voting. Regrettably, we feel compelled to move our film production work from Georgia to another state," they continued.
The film was scheduled to start shooting in June 2021.