popular
The original Aunt Viv opened up about how Will Smith 'ruined' her career for being 'difficult'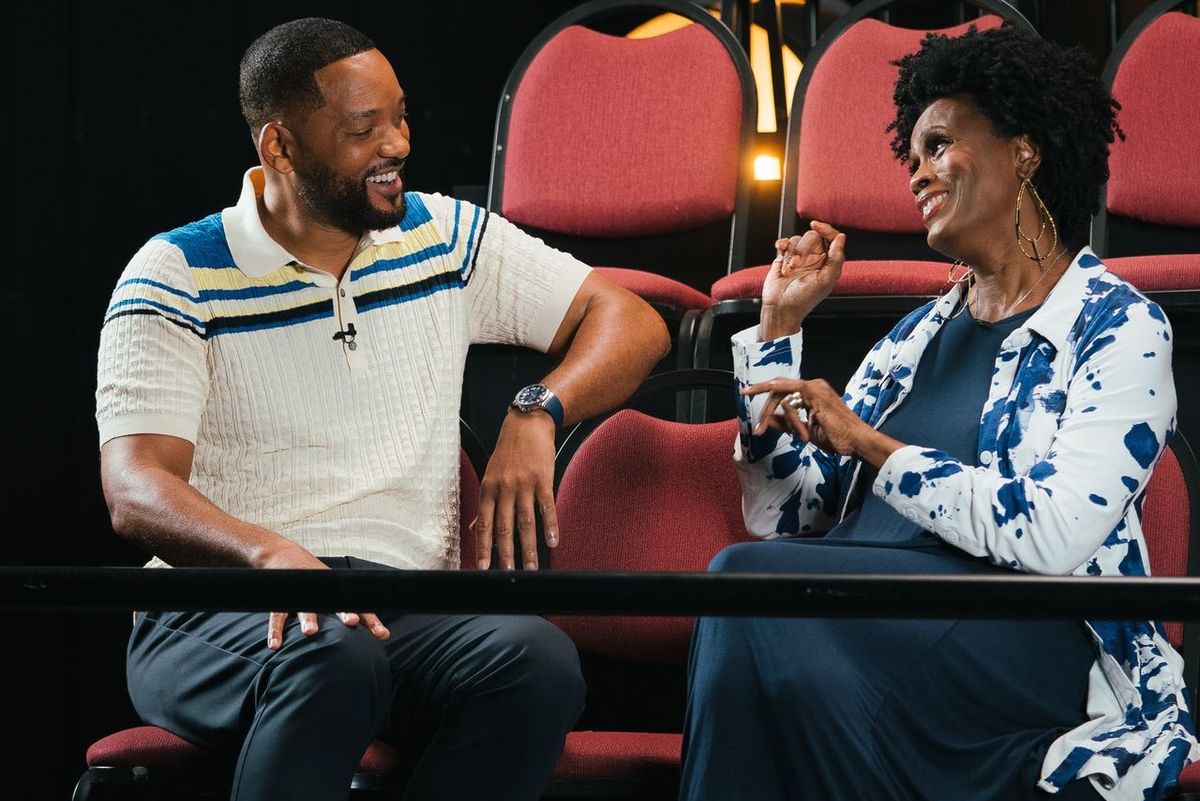 Being labeled as "difficult" because you refuse to accept a bad situation is almost a rite of passage for women. Unfortunately, that difficult label – whether deserved or not – can make or break a woman's success. A study conducted at the University of Hamburg's Department of Economics found, "[D]islikability hurts women] more than likeability helps" and "women significantly suffer from the variation in likability and achieve overall worse outcomes than men."
The drama between Will Smith and Janet Hubert (aka the O.G. Aunt Viv) behind the scenes on The Fresh Prince of Bel-Airhas been the subject of copious nostalgia-themed click-bait articles. Hubert was reportedly fired for being "difficult" and replaced with Daphne Maxwell Reid after season three, but the real story behind Hubert's departure is sadly too familiar to many women in the workplace where likeability sometimes factors into a woman's performance more than competence or fairness.
---
During the Fresh Prince of Bel-Air Reunion Special on HBOMax, Hubert sat down with Smith to talk about what really happened for the first time in 27 years. Hubert revealed she grappled with a challenging personal life during her time on the show, which affected her behavior on set. While Hubert was never unprofessional, she was just withdrawn, which is for some reason a problem?"I was no longer laughing, smiling, joking because there were things that were going on that nobody knew about. The cast had no idea what was going on," Hubert said.
In a weird way, it almost makes it worse. Hubert wasn't punished for histrionics or harassing her co-stars. She was punished for not being affable at a time when she shouldn't even be expected to be affable.
Hubert also put to bed rumors that she was fired from the show for that "bad" behavior. "They offered me this really bad deal in the third season. They said, 'You've got two months and two weeks of work, and you cannot work anywhere else.' That meant my salary was cut. I had a new baby and a husband who was out of work, so I said no. I did not accept their offer," Hubert explained.
"Calling a black woman difficult in Hollywood is the kiss of death and its hard enough being a dark-skinned black w… https://t.co/bnrzou5Gbg

— Geeks of Color #BlackLivesMatter (@Geeks of Color #BlackLivesMatter) 1605751696.0
Hubert revealed she felt Smith was responsible for pushing her off of the show, and he hurt her career when he branded her with a scarlet difficult. "But you took all of that away from me — with your words. Words can kill. I lost everything. Reputation. Everything. And I understand you were able to move forward, but you know those words, calling a Black woman difficult in Hollywood, is the kiss of death. And it's hard enough being a dark-skinned Black woman in this business," Hubert said.

Smith acknowledged his own part in the way Hubert was treated, and is able to see how he "made things very difficult" for Hubert. At the time, Smith was 21-years-old and felt as if "everything was a threat," saying he was neither "sensitive" nor "perceptive" to what Hubert was going through in her personal life. "I was so driven by fear," Smith admitted. Smith also said he felt as if Hubert hated him.
Now, Smith knows better. "I have children. I've been divorced and I have a second marriage, and I can see now the level of pain and the level of struggle that it was just for you to show up every day."
Huber and Smith hugged and made up, forgiving each other for the mistakes of the past. Smith said, "You're still my Aunt Viv" and Hubert was reunited with the rest of the cast, meeting Reid for the first time.
A lot has changed in the 30 years since the show first aired. Transparent conversations, such as the one between Hubert and Smith, are more commonplace and accepted. By having conversations like this, more people can understand some of the misogyny involved in earning a "difficult" label, and how sometimes the person who bears it isn't difficult at all.