More
What happens when you ask male action stars the questions female stars actually get?
Superhero Avengers Mark Ruffalo and Scarlett Johansson were doing their normal press junkett when Cosmo magazine flipped the script on them.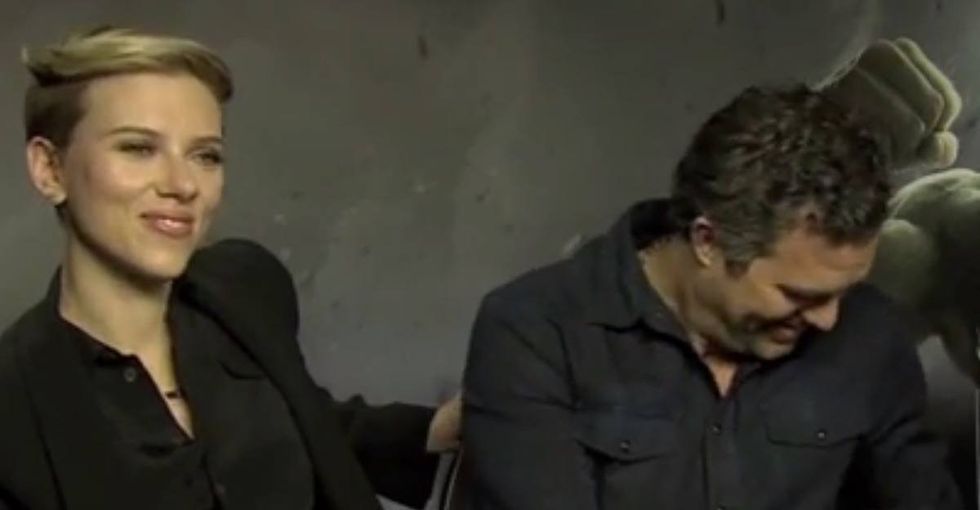 This article originally appeared on 04.24.15


Actresses often get asked dumb questions. Repeatedly.
Mind you, sometimes they get lucky and a reporter changes it up a bit. Like this reporter from Cosmo, who decided to turn the whole idea on its head and ask Mark all the questions Scarlett usually gets.
Mark was up to the challenge.
---
He handled each dumb question like actresses do regularly. With professionalism in the face of dumbness.
When she asked him if he had any special poses for the red carpet, the absurdity of the entire thing shined through. And when the reporter asked him if he had any special makeup tricks to help keep his complexion all shiny and classy, Scarlett asked him if he had to be painted green for any Hulk scenes.
He confessed to having to deal with something else entirely: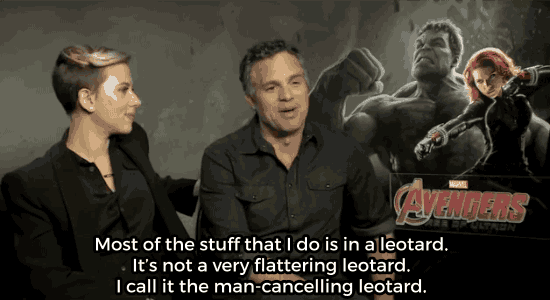 The best part though? Scarlett getting to answer the kinds of questions Mark usually gets.
You know, like questions about her character, Black Widow, and why she likes playing her.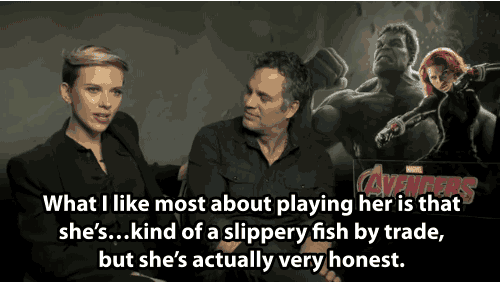 And questions about the stunts she gets to do, which gave her an opportunity to shout-out another hardworking woman in show business.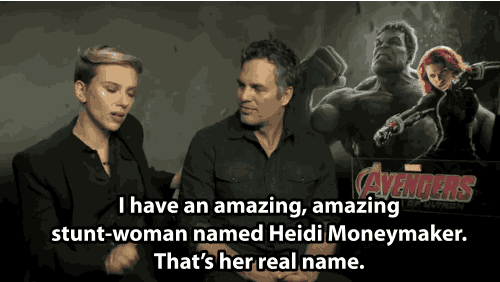 Actresses get asked these kinds of questions ALL the time.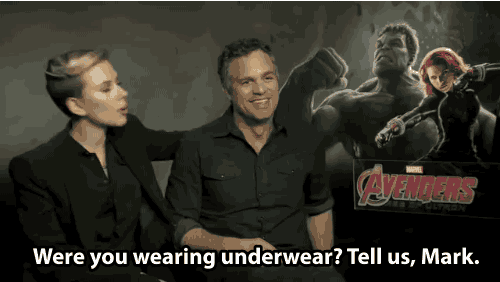 It's only when the script gets flipped and male actors have to answer them too that we see how absurd they truly are.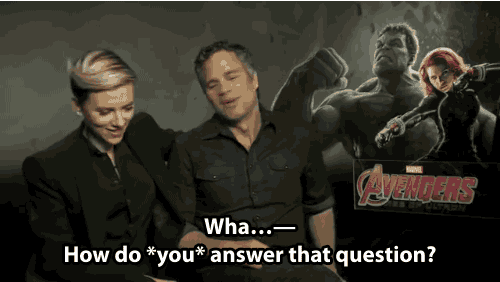 And that, in and of itself, is absurd if you ask me. Doesn't mean it's not fun to watch, though.
Well played, Cosmo. Well played, Scarlett and Mark.
Learn more beauty tricks and red carpet secrets for the celebrity man in your life with Cosmo's excellent script-flipping video: