More
'This is called progress, and it starts here.'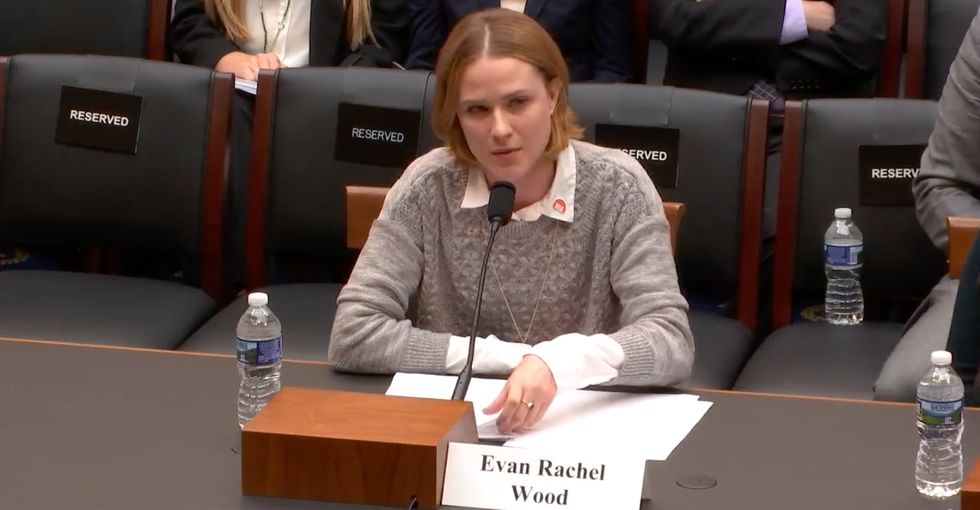 For years, actress Evan Rachel Wood has been an outspoken advocate for sexual abuse survivors. On Feb. 27, she took that fight to Congress.
It was a bit of a "Ms. Wood Goes to Washington" type of moment. Joined by Rebecca O'Connor of the Rape Abuse and Incest National Network (RAINN) and Amanda Nguyen and Lauren Libby of the nonprofit Rise, the "Westworld" actress testified before the House Judiciary Committee. Together, the women brought their stories of pain and perseverance, advocating on behalf of survivors around the country.
"I thought I was the only human who experienced this, and I carried so much guilt and confusion about my response to the abuse," said Wood before going into detail about her history as a sexual assault survivor. "I accepted my powerlessness, and I felt I deserved it somehow."
---
That feeling of powerlessness, of feeling that the system is rigged against survivors, is a big part of the problem. In a lot of ways, the system is rigged against survivors — which is why the Survivors' Bill of Rights is so important.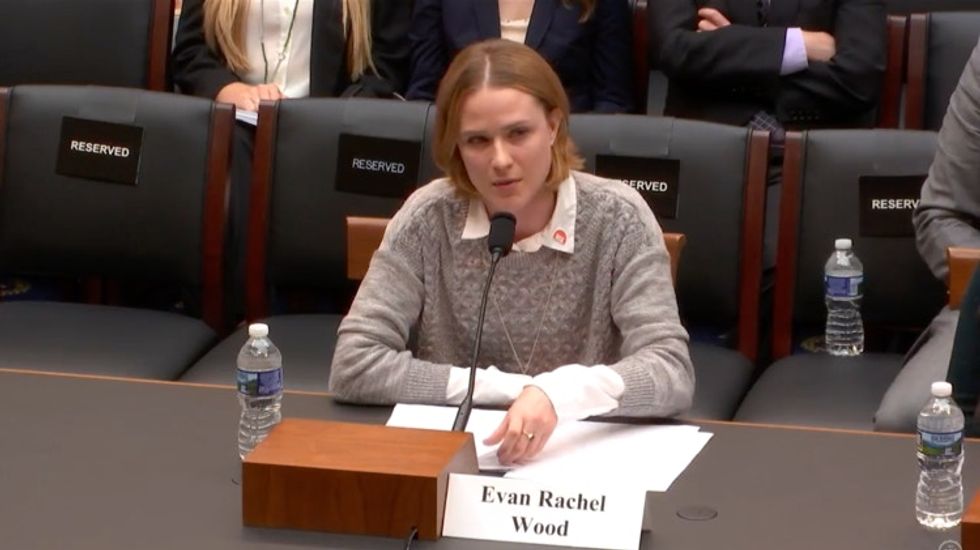 Wood, Nguyen, Libby, and O'Connor appear before Congress. Image via House Judiciary Committee Hearings/YouTube.
At least nine states have adopted their own version of the Survivors' Bill of Rights. This testimony urged the others to follow suit.
There's only so much the federal government can do to protect survivors. The passage of the Survivors' Bill of Rights set a strong example for state and local officials to look toward when it comes to how they handle assault and conversations with survivors. As Nguyen notes in her testimony, "most rape cases are adjudicated in state courts," where federal protections don't necessarily apply.
To find out where your state stands on the Survivors' Bill of Rights and learn how you can get involved in the fight for justice, visit the Rise website.
If you're interested in a slightly more lighthearted take on this serious subject, check out this PSA Wood did for Funny or Die. It shows just how prevalent the issue of sexual assault and harassment is.