Culture
'I refuse to hate a police officer': Tyler Perry's challenging speech showed true humanity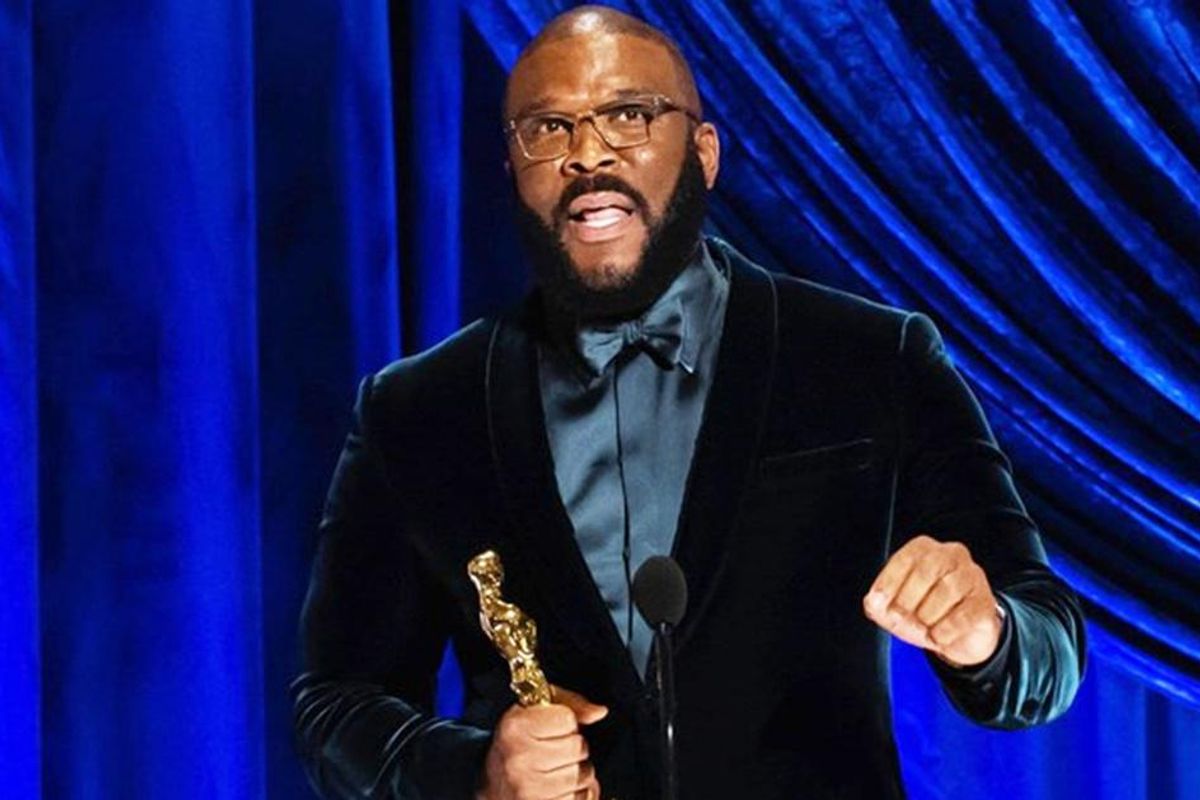 via ABC / YouTube
The Academy Awards is an evening for honoring the best achievements in film. But it's also an event where the film industry unabashedly professes its progressive views to the world.

The nice thing about last night was that, for once, Hollywood's talk about being inclusive was actually on display. The broadcast featured a diverse group of attendees and winners, putting to bed the #OscarsSoWhite critiques of the past six years, for now, at least.
Depending on where one stands on the political spectrum, Sunday's broadcast was either an exhilarating night of celebrating progressive views or three hours of virtue signaling from some of the country's richest and most powerful people.
---
However, there was a beautiful moment in the broadcast that everyone should appreciate. After being awarded the Jean Hersholt Humanitarian Award at the 93rd Oscars, Tyler Perry gave a speech about unity that cut through America's political divide and got to the heart of what real humanity is about.
Tyler Perry Accepts the Jean Hersholt Humanitarian Awardwww.youtube.com
Perry was given the award for a lifetime of charitable work, including the time he paid for people's groceries during the pandemic.

"Tyler knows what it is to be hungry, to be without a home, to feel unsafe and uncertain. So when he buys groceries for 1,000 of his neighbors, supports a women's shelter, or quietly pays tuition for a hard-working student, Tyler is coming from a place of shared experience," presenter Viola Davis said.
In his speech, Perry's main theme was refusing hate. A tough ask in a time when the country is so politically polarized.
"And in this time, with all of the internet and social media and algorithms and everything that wants us to think a certain way, the 24-hour news cycle…it is my hope that all of us would teach our kids, and I want to remember: just refuse hate. Don't hate anybody," Perry said.
"I refuse to hate someone because they are a police officer. I refuse to hate someone because they are Asian. I would hope we would refuse hate," he said.
Perry urged people to meet in "the middle'' a place without hatred or judgment. "That's where healing happens, that's where conversation happens, that's where change happens – it happens in the middle," Perry said. "Anyone who wants to meet me to meet me in the middle to refuse hate and blanket judgment and lift someone's feet off the ground, this one is for you, too."

At first glance, asking people to come together in the middle doesn't appear to be that original of a statement. But at a time when many have drawn up sides, choosing to be vulnerable, step out in the middle, and reach out to listen, is a pretty bold move.
That doesn't mean to forget about one's values. It means to be willing to have a conversation and find our shared humanity. This type of action is more important than ever when, as Perry noted, people are stuck in ideological bubbles and may not even understand what the other side is saying.
Perry proved just how brave you have to be to walk towards the middle when he said he refuses to hate someone because they're a police officer. After that line, the applause he earned seemed to die down a bit. Was it a signal that his statement made a few people a little uncomfortable?
But change happens when we leave our comfort zone.
Perry's words were powerful at a time when the nation is reeling from police violence. He challenged the notion that, as a Black man, he has to hate the police.

When, in fact, Perry appears to be standing with the vast majority of Black people (81%) who want the police to spend the same, or more, time in their neighborhoods. The important point is that a vast majority of Black (91%) also want the police to be held to higher standards of behavior and accountability.
Perry further explained why he gave his speech in a post-award interview.
"Just where we are in the country and the world, and everybody is grabbing a corner and a color, and they are all – nobody wants to come to the middle to have a conversation," he said.

"Everybody is polarized, and it's in the middle where things change," he added. "So I'm hoping that that inspires people to meet us in the middle so that we can get back to some semblance of normal. As this pandemic is over, we can get to a place where we are showing love and kindness to each other again."
Perry's speech was challenging, uplifting and, ultimately, a practical way of seeing the world that allows us to all move forward. It's also a wonderful example of why he's seen as a humanitarian.