Education
She couldn't have imagined how much her calculations would affect the world.
US Air Force/Wikimedia Commons.
This article originally appeared on 02.08.18

If you've never driven your car into a lake, thank Gladys West.
She is one of the mathematicians responsible for developing the global positioning system, better known as GPS.
Like many of the black women responsible for American achievements in math and science, West isn't exactly a household name. But after she mentioned her contribution in a biography she wrote for a sorority function, her community turned their attention to this local "hidden figure."
West was one of only four black employees at the Naval Proving Ground in 1956.
She accepted a position at the Dahlgren, Virginia, facility doing calculations, with her early work focusing on satellites. West also
programmed early computers
and examined the information that determined the precise location and elevation of satellites in space. Her data collection and calculations would ultimately aid in the development of GPS.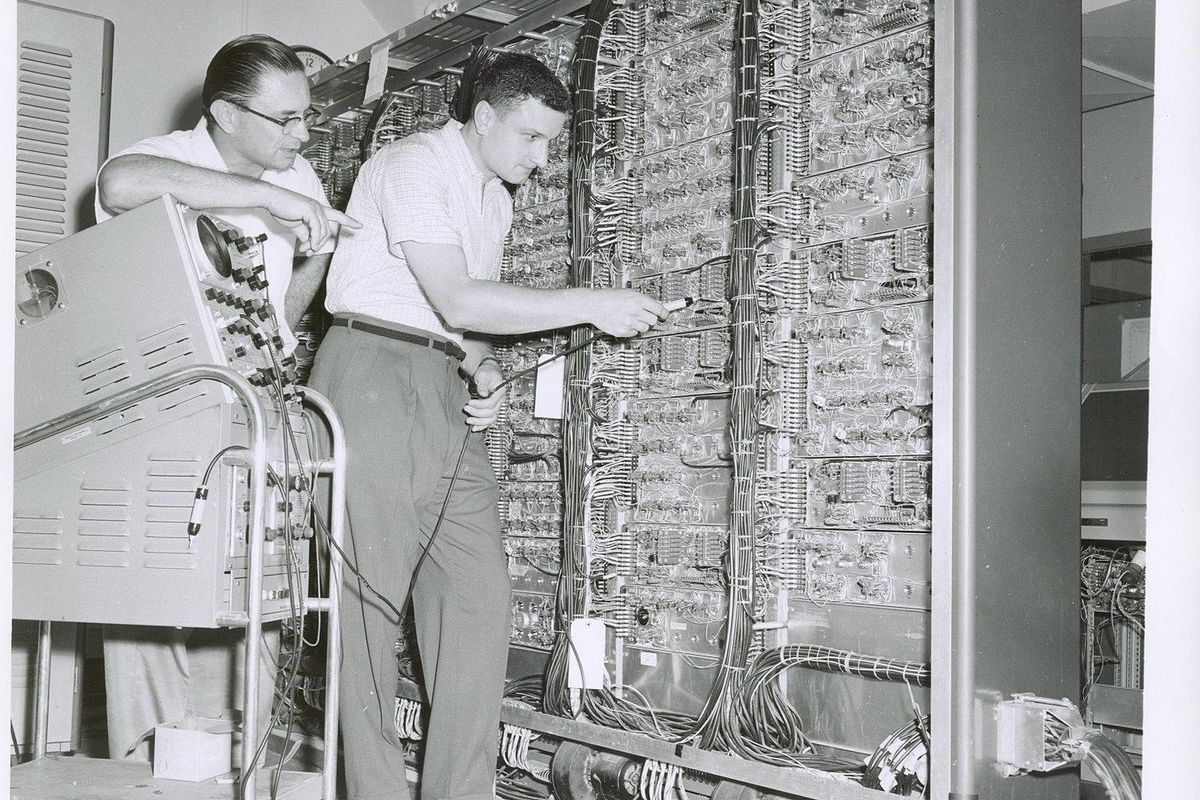 Employe testing the circuits on a super computer 1950s.
U.S. Census Bureau employees/Wikimedia Commons.
West and her colleagues back then probably could not have speculated just how much their calculations would affect the world.
Pretty much every "smart" device — from cellphones to fridges to dog collars — has GPS capabilities these days. The technology has changed the way we play, work, navigate, and explore our communities.
"When you're working every day, you're not thinking, 'What impact is this going to have on the world?' You're thinking, 'I've got to get this right,'" West once said in an interview with The Associated Press.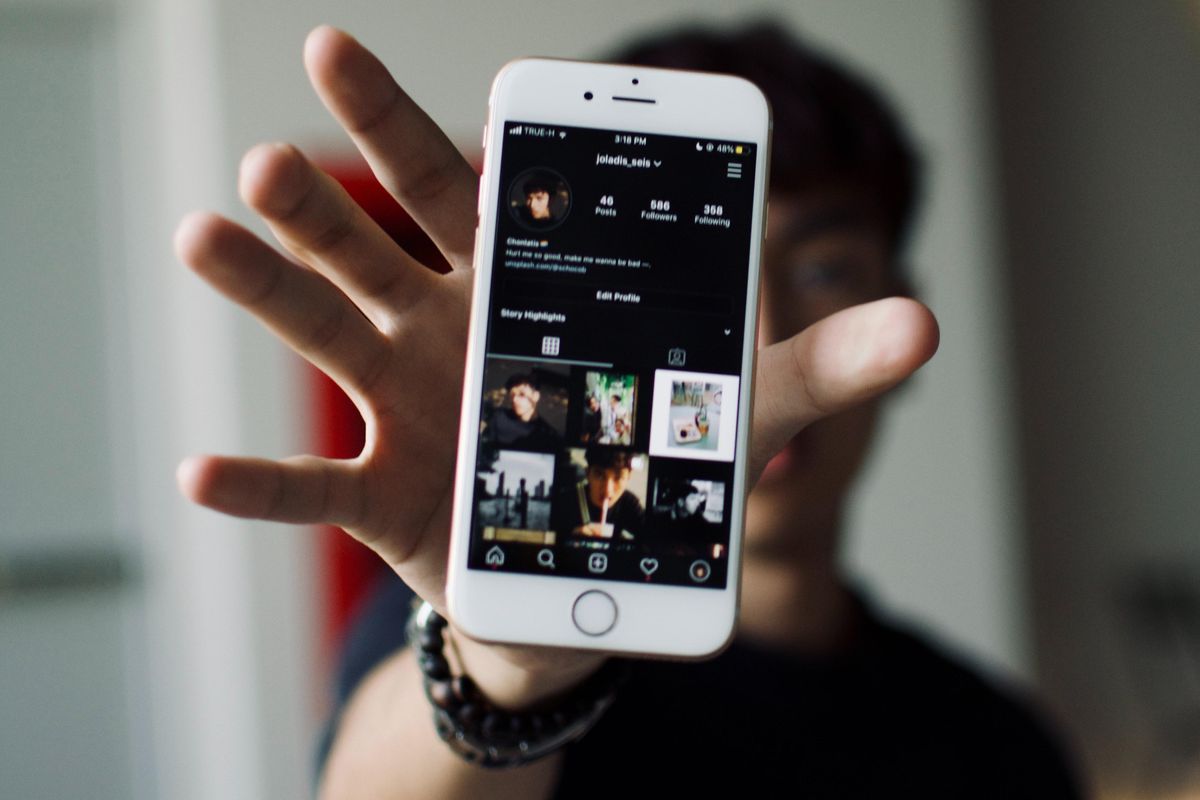 GPS has intrigated into many of the devices we use today.
Photo by
Psk Slayer
on
Unsplash
West would continue her work until her retirement in 1998.
After more than 40 years of calculations and complex data analysis, West retired. And following a well-earned vacation with her husband, she suffered a major stroke. But during her recovery, she worked toward returning to school and earned a doctorate. Her go-forward determination led to her regain most of her mobility, and she even survived heart surgery and cancer years later.
While she may not be as well known as other women in STEM fields, West's contribution is undeniable.
At 87, West is working on her memoir and spending time with her husband, children, and grandchildren. And according to her oldest daughter, West — despite the advent of GPS — still likes to have a paper map on hand.
Who are we to argue with greatness?
Family
They are using their unique family arrangement to help people better understand polyamory.
Get stories worth sharing delivered to your inbox
Science
Bluecrew uses technology to give workers more control over their job search.
Via Unsplash
Finding a job is never easy. But finding a flexible, shift-based, or part-time job that actually fits your life, pays fair wages, and offers competitive benefits? That can feel downright impossible, especially when you use employment tools and staffing resources designed with only the employer's needs in mind.

Want to make it easier to find a job that meets your needs? Then you need to check out Bluecrew, a modern staffing solution that helps workers find the flexible employment opportunities they deserve.
With record inflation causing food, gas, and housing prices to soar, just about everybody could use a little extra money. An estimated 70 percent of American workers are looking for additional employment to make ends meet. So why did 10.5 million jobs go unfilled in November? Why are so many companies saying they still can't find employees?
Some people will tell you it's because today's workers are lazy or they've become too accustomed to government handouts. But that's not the case. People want to work. They just need jobs that fit their lives. And the reality is hiring, and employment practices have not evolved to meet new economic realities.Modern Solution For A Modern Workforce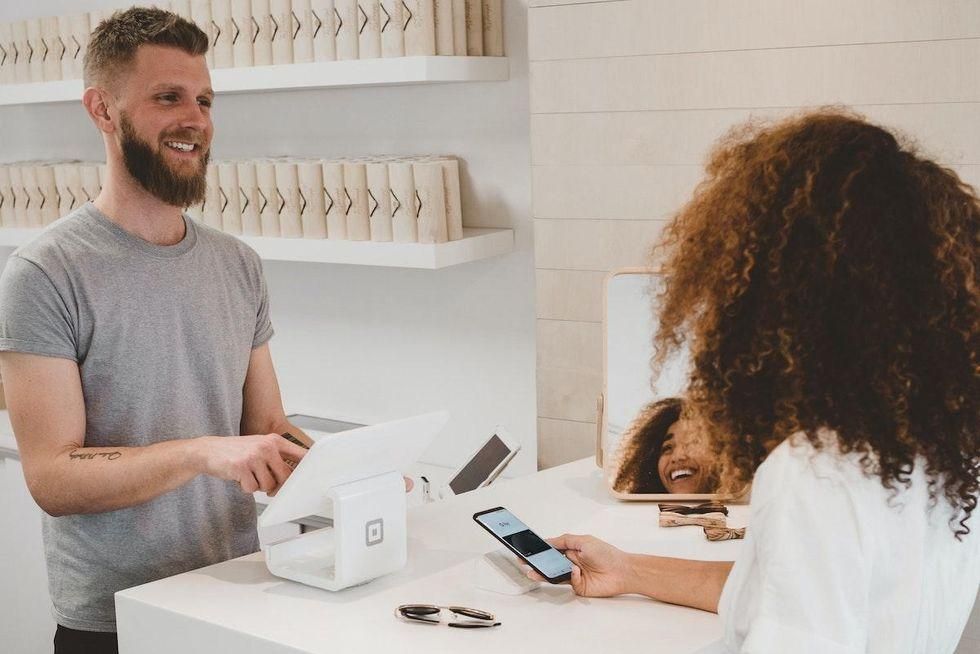 That's where Bluecrew comes in. This company was founded on the idea that the traditional approach to hourly staffing is broken. So they set out to create a new platform that streamlines the entire process in a way that works better for everybody.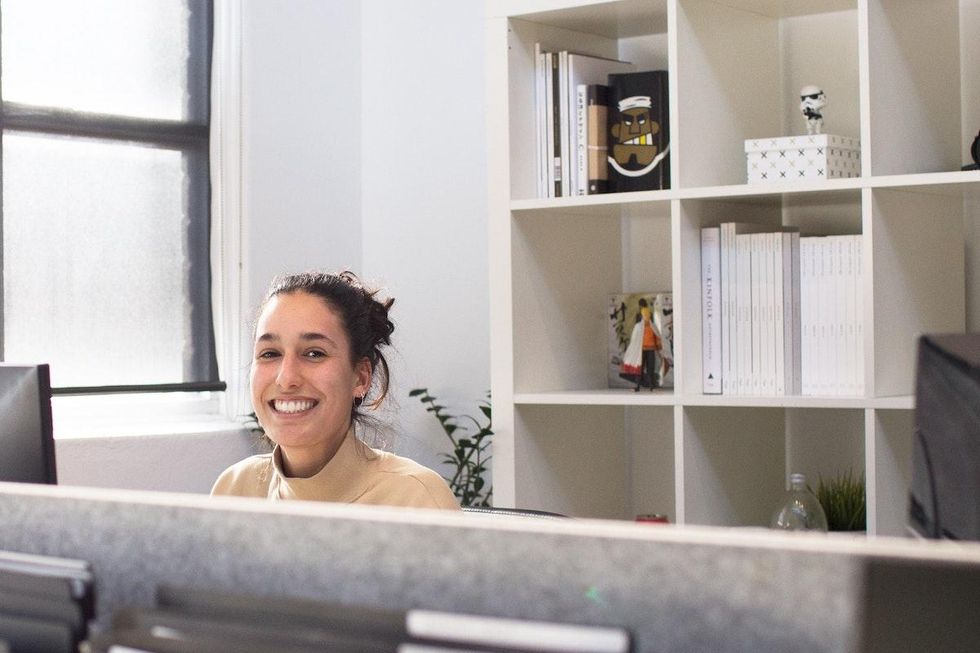 Via Unsplash
A traditional job search requires a bunch of phone calls, emails, and paperwork. But half the time, you go through the entire application process only to find out that the employer can't offer you the shift you need or the job just isn't right for you for one reason or another. But with Bluecrew it's so much easier.
Bluecrew is an online staffing agency and workforce management platform that lets you search for part-time, full-time, temporary, or ongoing job assignments that fit your location, skills, and schedule. Because you will be an employee of Bluecrew, you only have to fill out one application to access dozens of job opportunities. And all of them are sent right to your phone through the Bluecrew app, along with the wage, location, job description, and company reviews.
With Bluecrew, you can decide if a job is right for you, and there are never any penalties for declining a position. Best of all, you get peace of mind knowing that Bluecrew guarantees essential protections like timely payment, overtime, paid sick leave, and workers comp.
If you're tired of making your life fit your work and ready to make work fit your life, take a look at Bluecrew. They specialize in giving workers the power to find the perfect fit.
Democracy
"You think women are going to be shocked by your language—that's why you don't want them in here?"