This Ad Campaign Manages To Insult Single Women, Men, And Moms All At Once. With Shoes.
Where do I even begin? "Starter husband?" Implying stay-at-home moms have "the weeks off" once their kids start the school year? Treating men as if they're prey for cunning female hunters, looking to bag a man and have his head metaphorically mounted over a fireplace as some symbol of social status and prowess? And just when I thought it couldn't be any worse, turns out it was A-OK'd by their senior vice president of marketing, Erika Szychowski, who said, and I quote, "My gut tells me it's not offensive."Ugh. Gag me.
09.02.14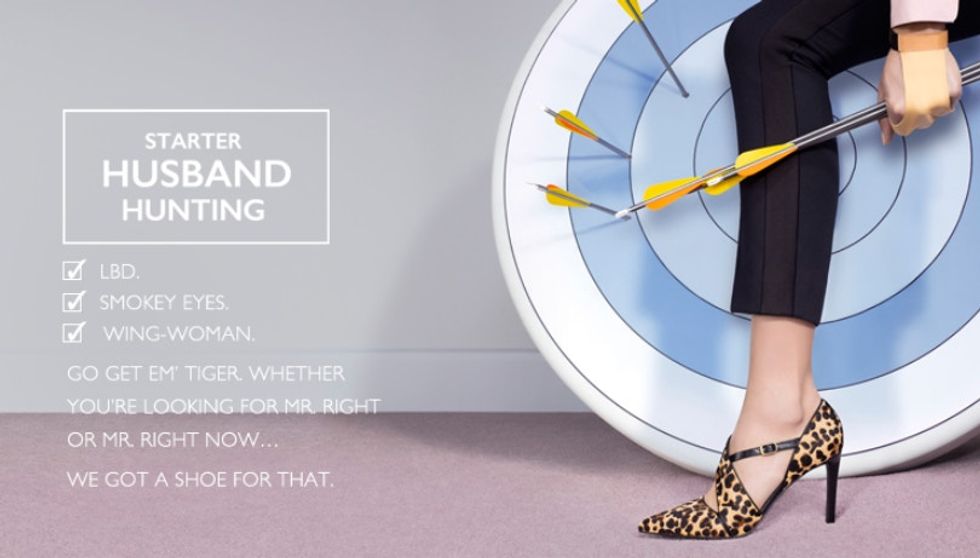 Oh, thank you. A checklist. I'm surprised they didn't include "condom with a pinhole" as the fourth item.
---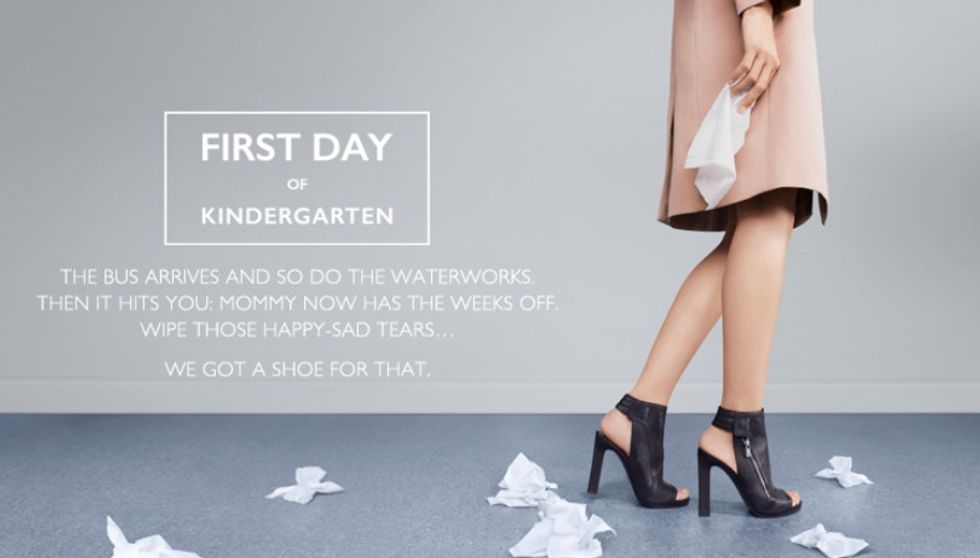 Woooo! Those kids are on the bus, and I've got hours and hours to watch my stories and pop bonbons. You so understand my life, Nine West!
More