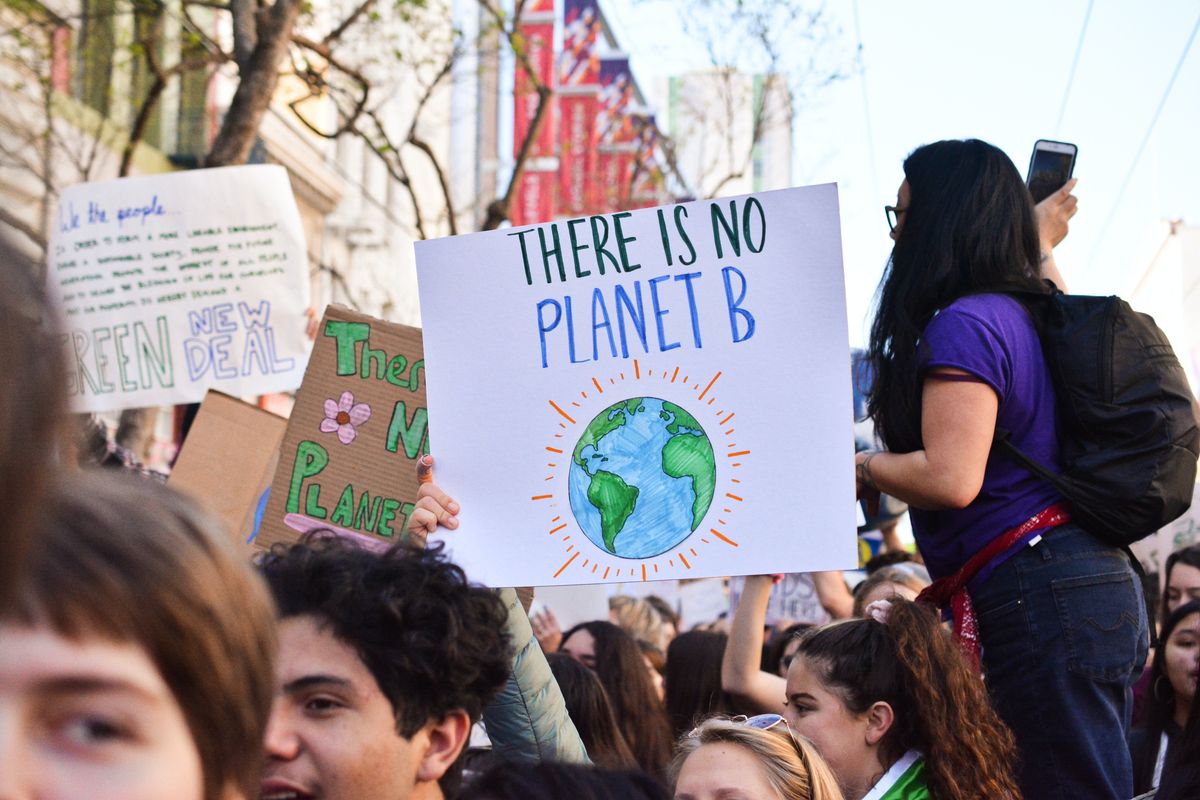 True
Since COVID-19 was identified in December 2019, it has spread around the world, wreaking havoc on our daily lives.
As of July 6, 2020, there have been over 11.5 million confirmed cases of COVID-19 reported across 216 countries and territories.
Over 500,000 people have died.
Cities and countries instituted strict lockdowns or issued shelter-in-place orders, but as we retreated indoors to flatten the curve, economies ground to a halt. Millions of people have lost their jobs. Hospital ICUs hit capacity. Inequality has been made painfully obvious as the most marginalized communities are forced to bear the worst impacts. Never before has it been more clear just how interconnected our health and the health of the planet truly is.
---
Experts have been warning of a coming pandemic for decades and yet, we weren't ready when the reality hit.
Now, as cities and countries work towards recovery, it's clear we've come to a crossroads. If we want true recovery and resilience in case of a future disaster, we're going to need both social and environmental justice.
The goal is simple: rebuild cities and economies in a way that improves public health, reduces inequality, and addresses the climate crisis — keeping global heating below 1.5°C.
The mayors laid out their collective vision for a better future by detailing what actions they're doing or plan to do:

Step one is creating green new jobs for an inclusive economy.
Los Angeles, for example, is investing in training for new green jobs to transition to an inclusive economy, while Seoul plans to create around 20,000 green jobs by retrofitting buildings by 2022.
This also involves taking steps towards upskilling or reskilling the workforce.
Medellín, Colombia is training 25,000 people in science, technology and innovation. They're also devoting special focus to empowering women.
"We bet on science, technology, and innovation to deal with the coronavirus," says Mayor Daniel Quintero. "But [we] also recognize that education is the most powerful tool for transforming, not only this society, but any society."
"We can't build a society that leaves half of its people behind."
Step two is working towards resilience and equity by providing fundamental public services for everyone.
This involves investing in public services, such as clean water, food, sanitation, and affordable, safe housing.
It also means investing in public transit, cycling, electric vehicles, and low emission zones.
London is rolling out one of the biggest car-free initiatives of any city in the world. Ongoing efforts to improve air quality have already reduced air pollution in the city by 35%. Meanwhile, Quezon City has launched an urban agriculture program by changing its zoning ordinances. These urban farms will improve the city's resilience to climate breakdown. In fact, during the pandemic, the city government and their partners have already provided 3.2 million food aid packages to vulnerable populations in just two months.
Finally, step three is taking action for health and well-being by giving public space to people and nature, reclaiming streets, guaranteeing clean air, and creating livable communities.
Freetown committed to growing and planting one million trees across the city in one year as part of this and Melbourne is planting 150,000 trees and other plants to create habitats, support biodiversity, and create jobs for people unemployed due to COVID-19. Both Milan and Paris committed to adopting plans to transform into "15-minute cities," where all residents will be able to meet most of their needs within a short walk or bicycle from their homes.
But the C40 mayors aren't stopping there. They're also calling on national and regional governments, central banks, and international institutions to join them.
Specifically, they're calling on them to deliver a green and just recovery by:
Ensuring that the only stimulus is a green stimulus
Committing to an equitable and inclusive recovery
Protecting and championing mass transit
Prioritizing and investing in clean energy
Investing in resilient cities as the engines of recovery
Ending all public fossil fuel investments and subsidies.
Want to ensure your city gets involved? Sign this petition and tell G20 countries to spend public money on a safe and just recovery for everyone in your city.