Science
How we can create equity for all communities?
All images provided by Adewole Adamson
True
Adewole Adamson, MD, of the University of Texas, Austin, aims to create more equity in health care by gathering data from more diverse populations by using artificial intelligence (AI), a type of machine learning. Dr. Adamson's work is funded by the American Cancer Society (ACS), an organization committed to advancing health equity through research priorities, programs and services for groups who have been marginalized.
Melanoma became a particular focus for Dr. Adamson after meeting Avery Smith, who lost his wife—a Black woman—to the deadly disease.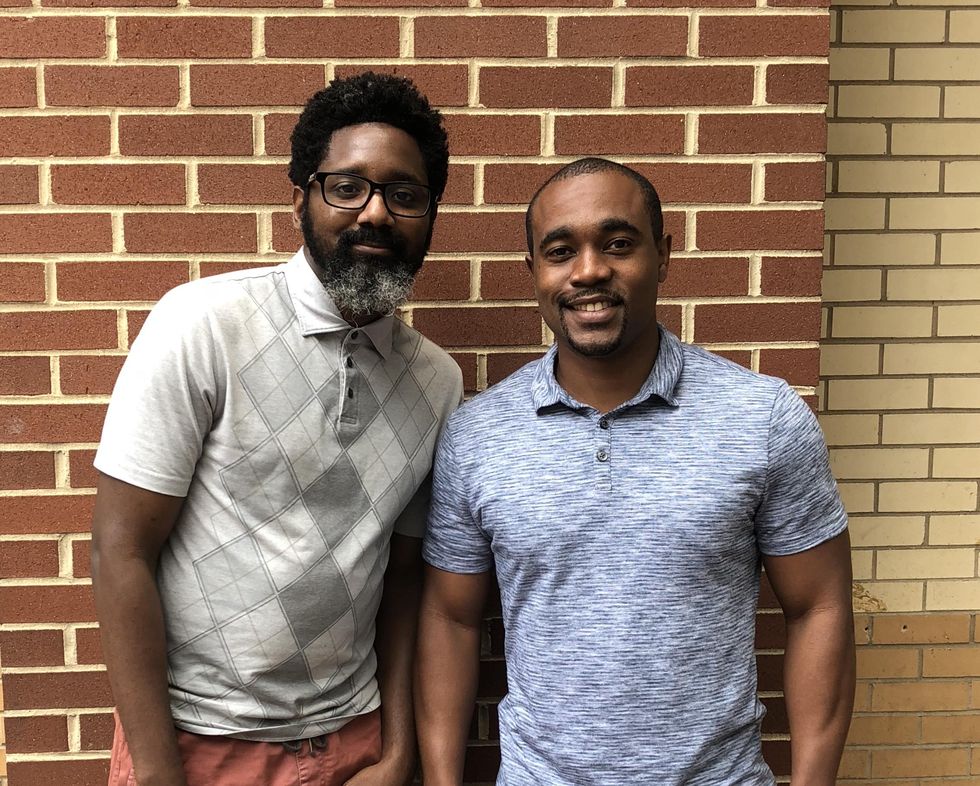 Avery Smith (left) and Adamson (sidenote)
This personal encounter, coupled with multiple conversations with Black dermatology patients, drove Dr. Adamson to a concerning discovery: as advanced as AI is at detecting possible skin cancers, it is heavily biased.
To understand this bias, it helps to first know how AI works in the early detection of skin cancer, which Dr. Adamson explains in his paper for the New England Journal of Medicine (paywall). The process uses computers that rely on sets of accumulated data to learn what healthy or unhealthy skin looks like and then create an algorithm to predict diagnoses based on those data sets.
This process, known as supervised learning, could lead to huge benefits in preventive care.
After all, early detection is key to better outcomes. The problem is that the data sets don't include enough information about darker skin tones. As Adamson put it, "everything is viewed through a 'white lens.'"
"If you don't teach the algorithm with a diverse set of images, then that algorithm won't work out in the public that is diverse," writes Adamson in a study he co-wrote with Smith (according to a story in The Atlantic). "So there's risk, then, for people with skin of color to fall through the cracks."
Tragically, Smith's wife was diagnosed with melanoma too late and paid the ultimate price for it. And she was not an anomaly—though the disease is more common for White patients, Black cancer patients are far more likely to be diagnosed at later stages, causing a notable disparity in survival rates between non-Hispanics whites (90%) and non-Hispanic blacks (66%).
As a computer scientist, Smith suspected this racial bias and reached out to Adamson, hoping a Black dermatologist would have more diverse data sets. Though Adamson didn't have what Smith was initially looking for, this realization ignited a personal mission to investigate and reduce disparities.
Now, Adamson uses the knowledge gained through his years of research to help advance the fight for health equity. To him, that means not only gaining a wider array of data sets, but also having more conversations with patients to understand how socioeconomic status impacts the level and efficiency of care.
"At the end of the day, what matters most is how we help patients at the patient level," Adamson told Upworthy. "And how can you do that without knowing exactly what barriers they face?"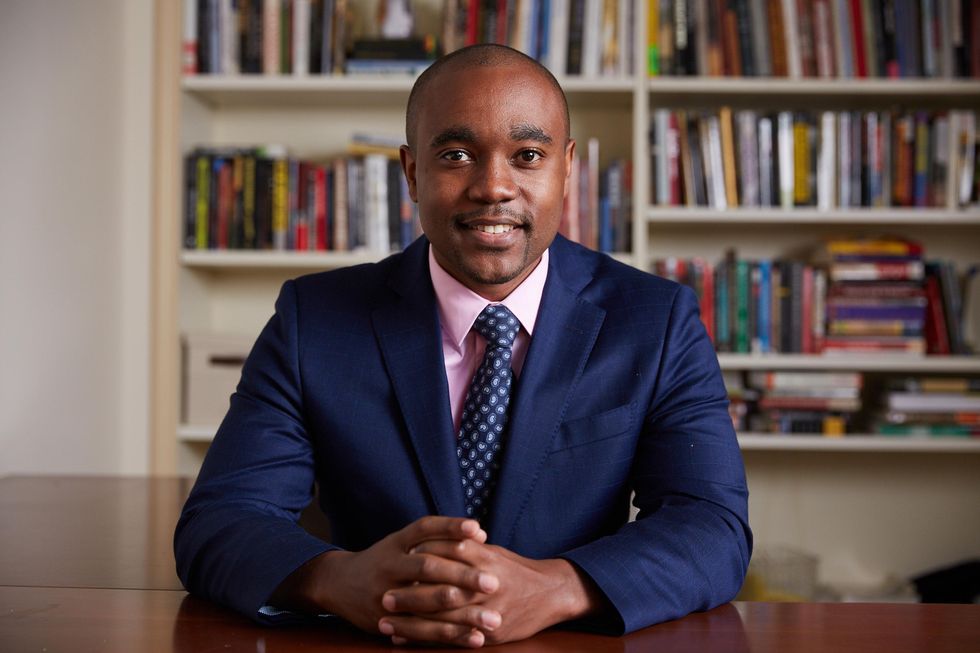 "What matters most is how we help patients at the patient level."https://www.kellydavidsonstudio.com/
The American Cancer Society believes everyone deserves a fair and just opportunity to prevent, find, treat, and survive cancer—regardless of how much money they make, the color of their skin, their sexual orientation, gender identity, their disability status, or where they live. Inclusive tools and resources on the Health Equity section of their website can be found here. For more information about skin cancer, visit cancer.org/skincancer.
Science
Environmental progress is possible.
The negative effects of climate change are all around us—countless devastating heatwaves, droughts so severe in some areas that long lost ancient relics have reappeared, and in other areas, extreme storms destroy entire communities.
With all the visible decline on our planet, improvements might not be so obvious. But they do exist. All we need to do is look up.
Euro News announced on Sept. 19 that the Earth's ozone layer, nature's shield against UV radiation from the sun, has made significant progress against prior damage.
This is not only some much-needed relief against an onslaught of bad news for the environment, it also shows us that a better future is possible with concentrated effort.
It's been 37 years since researcher Jonathan Shanklin first discovered a hole in the ozone layer above Antarctica. His findings instigated arguably the biggest environmental movement of the 1980s, leading to the universally ratified Montreal Protocol, which phased out human-made, ozone-depleting chemicals (aka chlorofluorocarbons, or CFCs, remember those?) previously found in cleaning products, certain appliances and hairspray—just imagine how much hairspray was probably being used during that time to create the signature '80s coif … yikes.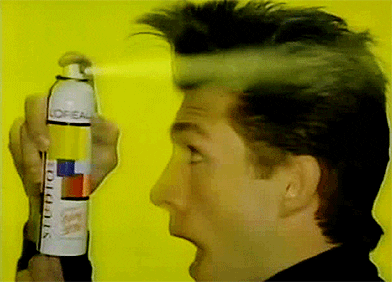 Think about the environment, dude!
Giphy
Increased UV radiation can lead to more cases of skin cancer, cataracts and impaired immune systems. It is also believed to be contributing to the increase in melanoma, the most fatal of all skin cancers. And it's worth noting, since 1990, the risk of developing melanoma has more than doubled.
Though the potential danger of CFCs had been discovered as early as the mid-'70s, it would take a giant scare like a big gaping chasm in the sky for folks to really pay attention. But pretty soon it was a full-blown, mass hysteria sensation. One environmentalist even compared it to "AIDS from the sky" back in 1991.
Fast forward to 2022, and a new study from the National Oceanic and Atmospheric Administration (NOAA) shows that the overall concentration of those damaging chemicals has dropped just over 50%, back to levels not seen since before 1980.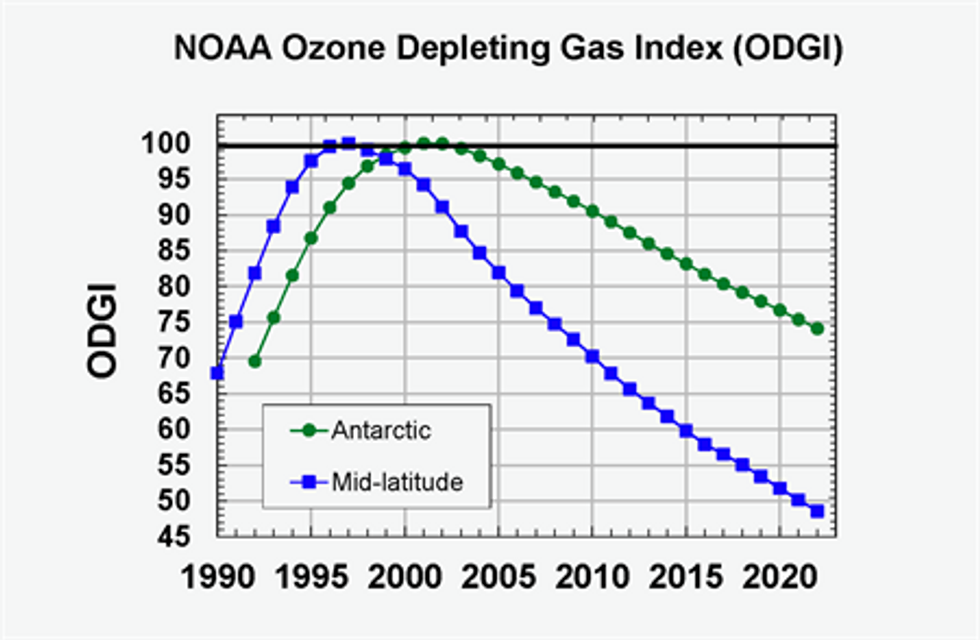 That's visible progress.
Of course, progress doesn't mean perfection. Antarctica, which still experiences a large hole once a year, has seen a slower pace of reduction. But even still, chemicals have fallen 26%, the report revealed. And until it does close, the hole is being closely monitored using 3D imaging.
The Montreal Protocol has been a success in part because it forced corporations to come up with alternative solutions. Today we have plenty of brands that are environmentally conscious, but that wasn't always the case. And lo and behold, a huge systemic shift caused a huge positive impact.
We still only have one planet to call our home and it will take a collective effort to protect it, just as it did to damage it. It can be easy to get nihilistic (or at the very least, anxious) when only the destruction is visible. That's why it's important to acknowledge and celebrate the small victories—it helps us hold onto hope and leads to more inspired action. Because, as we can see, for good or for bad, every action counts.
Pop Culture
'This night will go under my pillow of sweet dreams for the rest of my life.'
The live two-hour premiere episode of the star-studded 31st season of "Dancing With the Stars" was an emotional one, to say the least, as actress Selma Blair took to the stage.
Four years ago, Blair publicly announced her diagnosis of multiple sclerosis—a chronic disease that causes many different symptoms, including vision loss, pain, fatigue and impaired coordination.
It was clear that entering the competition was more than a chance to win a title for Blair. In an interview with ET Canada, the "Cruel Intentions" actress shared that "I hope that by doing this show that I could show people with disabilities the joy that can be found in ways you never expected."
Blair definitely succeeded with that goal. She and pro dance partner Sasha Farber earned third place and brought the audience to tears with an elegant, moving waltz routine set to David Cook's "The Time of My Life."
Blair posted a shorter clip of the dance onto her Instagram, writing in the caption that "This night will go under my pillow of sweet dreams for the rest of my life."
Blair, who normally walks with a cane, was most concerned with keeping her balance during the performance. But relying on Farber was a welcome relief. "I have been a single mom. I've always loved supporting people, and then to have so many people support me, heaven," she told "
Access Hollywood
".
She added that the opportunity to dance came at a time when recovery had stalled. "I just couldn't get motivated to get stronger. Then this came and for the first time in my life I was like, 'Yeah, it makes sense…' I want to start learning how to build myself up again," she shared. Because of her work with Farber, the "Legally Blonde" actress is getting stronger each day, something that gives her immense pride.
Blair's comeback is certainly inspiring—it takes immeasurable amounts of grace to move through all of life's challenges and still remain hopeful. Whether or not she makes it all the way through the competition, she has already won something much more profound by proving what's possible.
Get stories worth sharing delivered to your inbox
Get stories worth sharing delivered to your inbox