Culture
Two teens got called out for making a TikTok video after a car crash, but they say it helped them 'cope'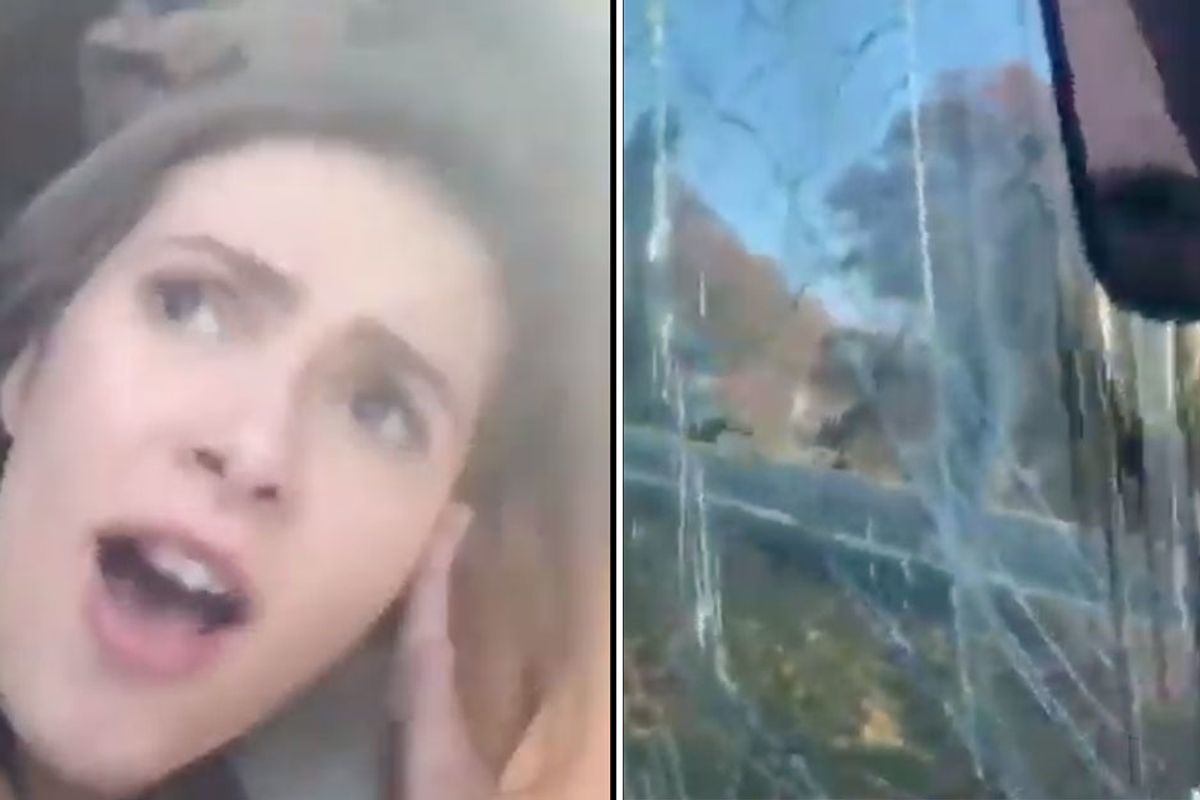 Can the teens do literally anything without being blasted? Apparently not...
Katie Cornetti and Marissa Bordas, two Pittsburgh teens, were involved in a car crash. After taking a sharp turn on a winding road, the car flipped twice, then landed on its side. The girls said later on that they weren't on their phones at the time. The cause of the crash was because the tires on Bordas' car were mounted improperly.
The girls were wearing their seatbelts and were fine, aside from a few bruises. However, they were trapped in the car for about 20 minutes, so to pass the time while they waited for help, they decided to make a TikTok video. They made sure they were totally fine before they started recording.

---
The video shows the teens joyfully lip syncing to Stupid by Ashnikko and Yung Baby Tate while the camera pans around, revealing massive cracks in the windshield.
They also posted a follow up video making fun of the crash a few days later.
@zane i'm convinced this marissa took all of my luck https://t.co/hOoKOppP8J

— 𝐦𝐚𝐫𝐢𝐬𝐬𝐚 (@𝐦𝐚𝐫𝐢𝐬𝐬𝐚) 1574279500.0
The video of the crash went viral after YouTuber Zane Hijazishared it on Twitter.
These girls got into an accident, flipped their car, and still managed to get a TikTok up https://t.co/MPxnOFgBhW

— zane (@zane) 1574279404.0
The girls were criticized for making a video right after their car flipped. Some saw it as the epitome of what's wrong with social media and/or the youth today and/or America.
@zane This is not cool at all. Smdh . This is sad how people will do literally anything to get just a few minutes… https://t.co/jcWqeV3soE

— 🌻🌻The Trendy Hippie 🌻🌻 (@🌻🌻The Trendy Hippie 🌻🌻) 1574295648.0
@zane Wtf I'm actually worried for our future, if that's what the do first thing they do when they crashed that's kinda sad 🤔😟

— kahtt (@kahtt) 1574290988.0
@zane Yeah let's promote being irresponsible

— Isabel (@Isabel) 1574281651.0
@zane Probably why they got in an accident ........ so glad they put themselves and everyone else at risk for a freakin Tik Tok .....

— Jen (@Jen) 1574288366.0
@zane And this is the reason why I am thinking about not having kids at all.... these generations.... geeeeeezzz yikes 😬

— Jelena (@Jelena) 1574279646.0
@zane Seriously what's wrong with people

— Yasmin (@Yasmin) 1574279647.0
Ah, yes! Because everyone who's gotten in a car accident wants to hear, "What's wrong with you?" instead of "Are you okay?"
The girls don't feel that their video is in the wrong. They say that the TikTok was their way of coping with the accident, not a moment of irresponsibility. "We saw [the window] shatter and we look at each other, and were like, 'Are you OK? Are you OK?' Once we figured out we were all OK, we started laughing," Cornetti told BuzzFeed News. "We're best friends and this is how we coped together."

The TikTok made a bad situation better. "That was the first thing that came to mind...to do that," she said. "It really was scary...But we decided let's do this to get our minds off of it, and honestly it helped a lot."
Laughing about the accident might actually be a better way to cope. "There was not much we could do to make anything better, so that's what we decided to do," Cornetti said. "Literally the week before I got into a small car accident I was freaking out and crying — that was not the best way to cope with anything."
The fact that social media is a distraction isn't always negative. "[Social media] is distracting...in ways, it's bad distracting, but it helped us get out of the real world for a second and helped us calm down. I would never have said that before this," she continued.
The girls also responded to the criticism in another video, clearing up some of the misperceptions.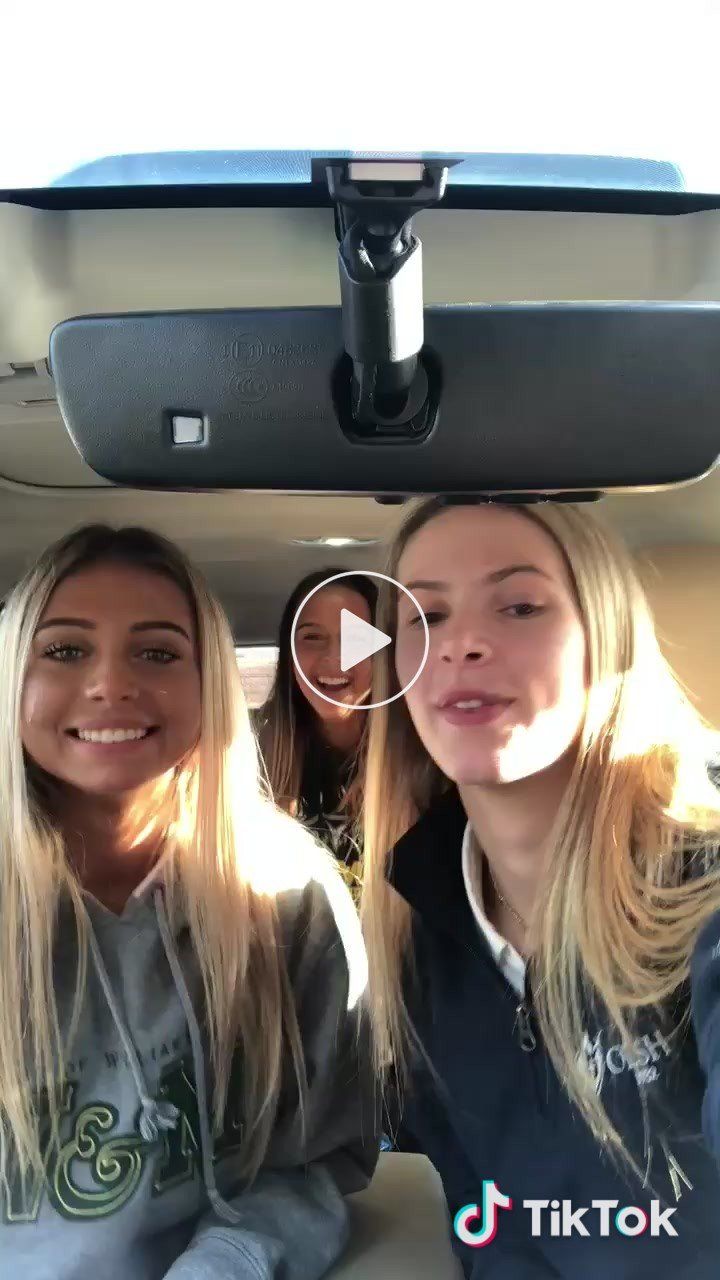 katiecornetti on TikTokwww.tiktok.com
There's no one "correct" way to cope with negative experiences. Sometimes staying positive and using humor is the best way to deal with a bad situation.