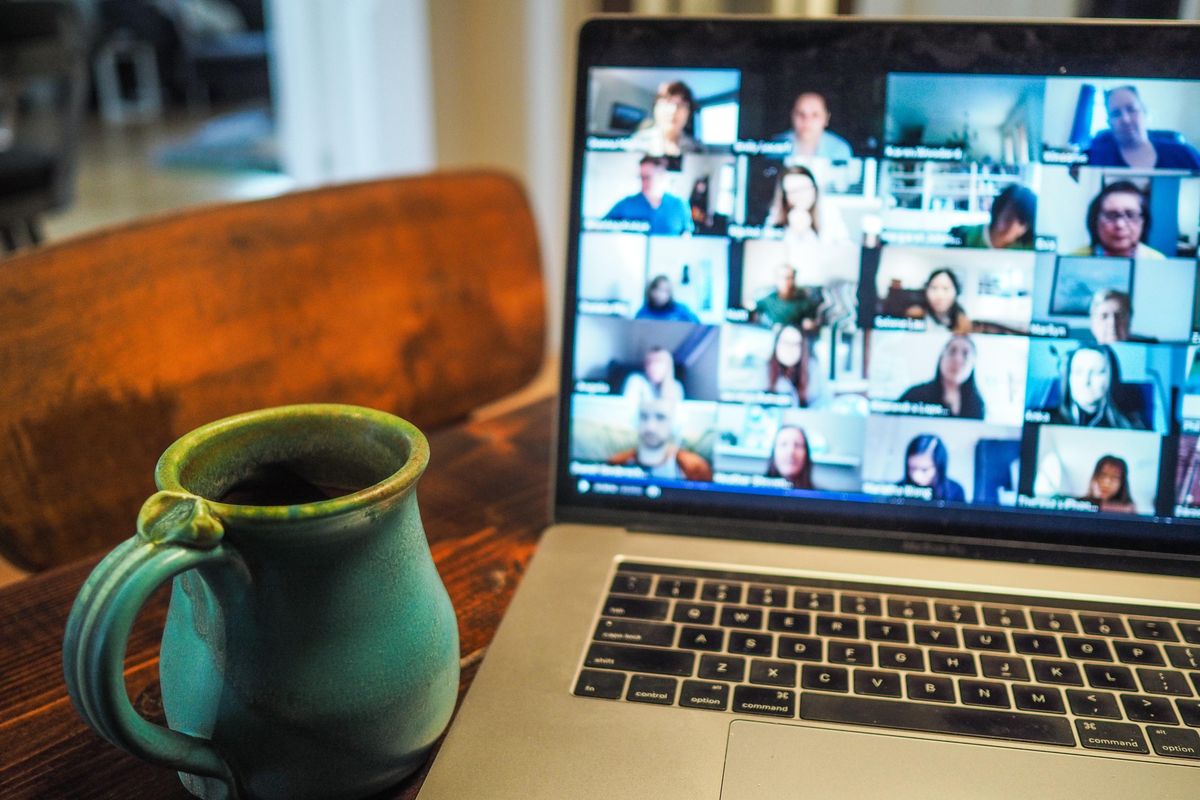 I only have one Zoom meeting a week, and I find myself facing screen fatigue. I can only imagine the challenges that teachers have been continuously facing during this pandemic—overcoming tech issues, keeping the attention of multiple students from a distance, establishing a stimulating educational environment in a literally sense-less virtual space—all this with little help, and oftentimes even less appreciation.
But then again they don't do it for the praise, they do it out of a genuine calling to help develop young minds. They certainly don't do it for the pay.
Still, one group of students found the most heartfelt way to surprise their teacher, and it's a powerful reminder of why education providers should get a "thank you" during this time.
---
At first, the teacher thinks that none of his students have their cameras on in order to be "cool."
"Is that the new cool thing to do-not turn your camera on?" he innocently asks during an online class. "I've heard that in some classes, nobody turns their camera on, including the instructor."
Clearly not this instructor. He's the only one whose face is visible in a sea of Zoom squares.
Trying to laugh it off, he can't help but ask, "Seriously is it my fault that you have your cameras off?" he's met with an awkward silence.
Finally, someone speaks up. A student says, "Dr. Brown, we actually kind of wanted to do something."
The cameras turn on, and instead of faces, the screen is flooding with handwritten notes of gratitude for Dr. Brown.
One of the most visible messages says, "thank you for making a difference every day."
Moved, Dr. Brown says, "Oh, you guys…you're gonna make me cry." And he does.
The video inspired other people to share their own similar stories.
One person wrote, "During the early days of remote learning, I heard my daughter's history teacher trying everything in his power to just get the kids to respond to him saying "good morning, how are you?" Just....silence. Even if he'd call on them individually. All the cameras were off, despite him all but begging them to turn them on. And this was a teacher they LOVED during normal times…Teachers don't have it easy even on normal days...I can't imagine how hard it was trying to pivot to remote, then hybrid, then in-person....then remote...."
Another person added, "My husband is a teacher…Every day, he fights for his kids. Every day. He works longer hours than I do - even though my shifts are ten hours a day - and even as parents yell at him, the administration refuses to provide curriculum and instead gives busywork, and the pandemic makes it all but impossible to keep kids engaged, he keeps trying to give his kids the kindness, empathy, and understanding they deserve. Teachers are doing their utmost right now. Please, be kind to them."
It's hard out there right now, for everyone. But little acts of kindness like this really do make a difference. Here's to a win for human connection.