'All my friends in Washington said, "There is one thing you can do: fight."'
Sir Patrick Stewart is a man of many roles, but it's his latest that might be the most daring of all: American citizen.
While on "The View" to discuss what it was like playing Charles Xavier one final time in "Logan," Stewart announced that, after 30 years as a permanent resident of the U.S., he's decided to pursue citizenship.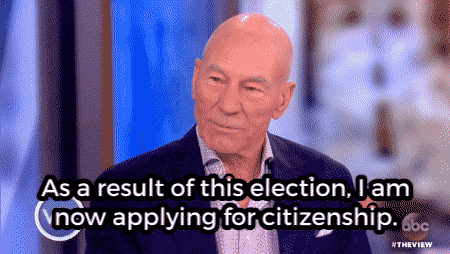 More