Pop Culture
"A lot of men are very shy or embarrassed about it, but there's nothing to be embarrassed about!"
Canva
While many people (especially those of younger generations) have no issue being candid about their cosmetic work, that transparency, generally speaking, seems to come mostly from women.
And that's not because there's no demand. Whether for career prospects or a more fruitful dating life or simply to get rid of pesky annoyances, procedures for men are on the rise. Primarily eyelid rejuvenation, neck lifts, rhinoplasty (nose jobs), chin augmentation, liposuction, breast reduction and a general assortment of botox and fillers, according to the North Shore Plastic Surgeon blog.
And yet, you'd be hard pressed to find many men talking about these procedures. Perhaps because whatever stigma surrounding plastic surgery that remains—associating it with superficiality, vanity, low self esteem—also touches on the stigma still surrounding masculinity.
On that point, perhaps some still fear that it isn't "manly" to give that much energy, time or money towards something like enhancing one's appearance. Or maybe being open about getting work done equals admitting weakness. There are probably multiple factors involved.
Recently, NSYNC singer Joey Fatone got candid about his own body modifications in an attempt to encourage men to not be ashamed of getting their own enhancements.
"Many guys get work done," he said in an exclusive interview with People, "They don't broadcast it because a lot of men are very shy or embarrassed about it, but there's nothing to be embarrassed about!"
Fatone, who removed fat from his chin and stomach using Airsculpt and got hair plugs, attested that he wasn't attempting to turn back the clock or dramatically alter his look, but just feel a bit more comfortable.
"I'm not trying to change who I am. I'm just trying to just edit it a little bit!" he said, telling People that he grew tired of wearing a spray to fill in his thinning hairline for television appearances, and that he had some stubborn fat despite diet and exercise.
"I've had some people say 'You can't get a certain job if you're not a certain weight.' But I'll find a way to get those jobs. There's plenty of room for everybody in every field," he continued. "Plus, aging just happens. We all age in some shape or form!" Ultimately, his outlook seems pretty even keeled.
While speaking to Us Weekly, Fatone shared his hope that men will one day be as open about their treatments as women are.
"So many women are very vocal about their procedures and things that they do. Why not men? What is the big deal?" he asked.
While it may be true that women are more vocal about their procedures than men are, stigma for both sexes remains. From consistent tabloids "exposing" celebrity enhancements to articles touting the superiority of aging naturally, cosmetic alterations still seem to be perceived as a moral failing, rather than a personal choice.
And yet,
multiple studies
show how plastic surgery really can dramatically help a person's mental health, not just their appearance. New York City plastic surgeon
Dr. Adam Kolker
notes the evidence reveals that, contrary to popular opinion, "these procedures are proven to have a very, very deep impact on the individual's life," resulting in "a dramatic increase in self-perception, self-confidence, and sexual wellbeing."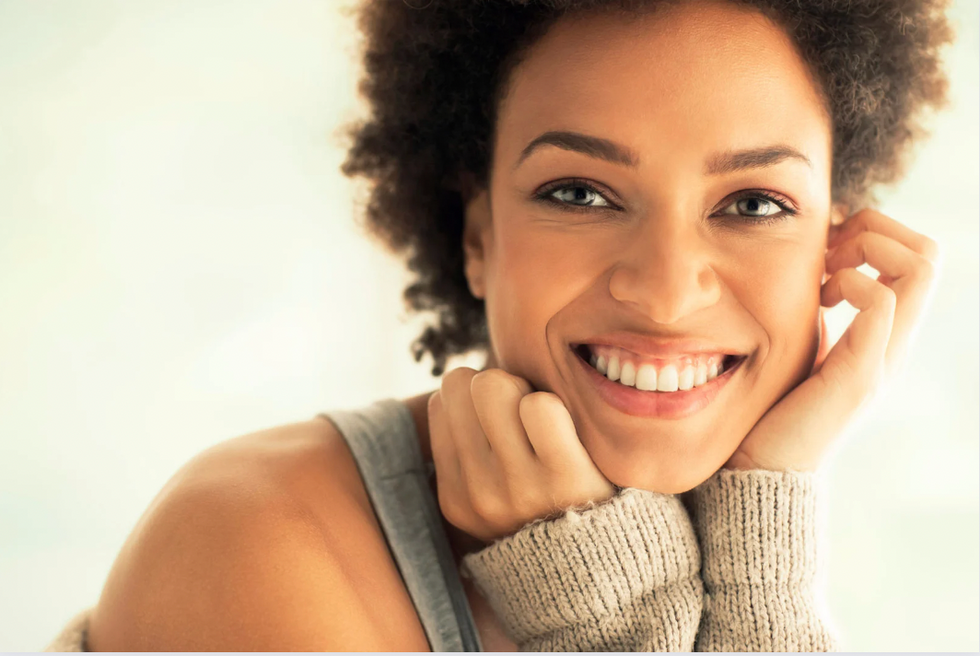 Studies show that plastic surgery can benefit wellbeing.
Canva
As more people openly share their experience, perhaps we will get a more well-rounded viewpoint on the subject. After all—multiple truths can exist at once. A person can have a healthy outlook towards themselves and towards growing older, but still would feel better altering how they look. We can have unrealistic beauty standards, and still acknowledging that it's completely natural for both men and women to go towards things that might make them feel better.
By opening up the discussion for nuance, people are ultimately able to make more thoughtful choices. And sometimes having all the information is the only difference between a right choice and a wrong one.