Heroes
If we want a sustainable future, we need to stand up and demand action at the Paris Climate Summit.
True
Unilever and the United Nations
Hey! You! (yes that's right, you)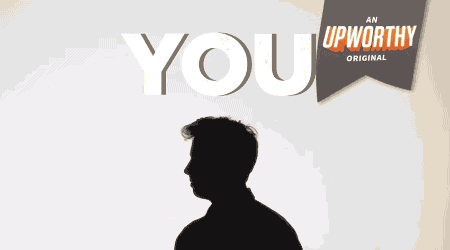 You're just like me — a well-intentioned, well-informed, socially responsible, and ridiculously good-looking person who believes in a better world and is also completely and utterly overwhelmed by anything and everything relating to climate change and the environment.

<h2>It's cool. I get it. It's easy to feel paralyzed when you're faced with things like this...</h2><p> <img type="lazy-image" data-runner-src="https://assets.rebelmouse.io/eyJhbGciOiJIUzI1NiIsInR5cCI6IkpXVCJ9.eyJpbWFnZSI6Imh0dHBzOi8vYXNzZXRzLnJibC5tcy8xOTUxMjE0Ni9vcmlnaW4uZ2lmIiwiZXhwaXJlc19hdCI6MTYzMTk3MDQ4Mn0.eiudcj21bSqYH19HFi9NMMm_dfZH7VQQnKHha1FM6mE/img.gif?width=980" id="67b9b" class="rm-shortcode" data-rm-shortcode-id="274bc78663896bdb3030594370f4edb3" data-rm-shortcode-name="rebelmouse-image"><br></p><p> And this...</p><p> <img type="lazy-image" data-runner-src="https://assets.rebelmouse.io/eyJhbGciOiJIUzI1NiIsInR5cCI6IkpXVCJ9.eyJpbWFnZSI6Imh0dHBzOi8vYXNzZXRzLnJibC5tcy8xOTUxMjE0Ny9vcmlnaW4uZ2lmIiwiZXhwaXJlc19hdCI6MTYwNDE3ODE0MX0.mTp-jM8BAWeoke2cOsjYkA43M09vvlq8izIpGUAWH-Y/img.gif?width=980" id="94e30" class="rm-shortcode" data-rm-shortcode-id="97d5330f649c8e512ae0987e23ce9610" data-rm-shortcode-name="rebelmouse-image"></p><p> And a 31st U.S. state that looks like this:</p><p> <img type="lazy-image" data-runner-src="https://assets.rebelmouse.io/eyJhbGciOiJIUzI1NiIsInR5cCI6IkpXVCJ9.eyJpbWFnZSI6Imh0dHBzOi8vYXNzZXRzLnJibC5tcy8xOTUxMjE0OC9vcmlnaW4uZ2lmIiwiZXhwaXJlc19hdCI6MTYzMzgyMTEwMH0.zxK4_IMF2GMDLhvssgmbLyHGjAoW1AyhouNARcIAN6Y/img.gif?width=980" id="83e47" class="rm-shortcode" data-rm-shortcode-id="de56c49b43af2d44d278a3cce9645d5e" data-rm-shortcode-name="rebelmouse-image"></p><p> While everyone's dancing about numbers like this...</p><p> <img type="lazy-image" data-runner-src="https://assets.rebelmouse.io/eyJhbGciOiJIUzI1NiIsInR5cCI6IkpXVCJ9.eyJpbWFnZSI6Imh0dHBzOi8vYXNzZXRzLnJibC5tcy8xOTUxMjE0OS9vcmlnaW4uZ2lmIiwiZXhwaXJlc19hdCI6MTYwOTAzNDk0N30.NtkuyQKzgmbDvQxo20oVGLf2p6HuK2QdVdAUkhfOewY/img.gif?width=980" id="66900" class="rm-shortcode" data-rm-shortcode-id="a2649f00da389f417db69bf1719fedf1" data-rm-shortcode-name="rebelmouse-image"></p><p> <strong>...but no one ever taught you the choreography.</strong></p><h2>After all, you're just one person (...right?). How can one person have an impact on such a worldwide problem?</h2><p> Everyone's all like, "Renewable Energy! No more fossil fuels! Reduce your carbon footprint!" and you're over here like, "I'm trying but I can't afford the down payment on a hybrid car, and I still can't figure out what goes into each different recycling bin at my office!"</p><p>Even this frog knows that the struggle is real.</p><p><img type="lazy-image" data-runner-src="https://assets.rebelmouse.io/eyJhbGciOiJIUzI1NiIsInR5cCI6IkpXVCJ9.eyJpbWFnZSI6Imh0dHBzOi8vYXNzZXRzLnJibC5tcy8xOTUxMjE1MC9vcmlnaW4uZ2lmIiwiZXhwaXJlc19hdCI6MTYwODk2NzM4M30.k07SJBtTZ2Sx6jcloXODQo9XHJSRttKbtf-1mZXza1E/img.gif?width=980" id="01f86" class="rm-shortcode" data-rm-shortcode-id="9f9dff5dee1b6bd4a142280da62ba7f6" data-rm-shortcode-name="rebelmouse-image"></p><h2>The start of a solution is simple: RAISE YOUR VOICE.</h2><p> Right now, the leaders of nearly 200 nations are meeting in Paris to find a way to change the world. <strong>But nothing will happen unless the people — the masses, the all-of-us, like<em> everyone</em> — <a href="https://secure.avaaz.org/en/100_clean_yt/">demands climate action</a>.</strong></p><p> <img type="lazy-image" data-runner-src="https://assets.rebelmouse.io/eyJhbGciOiJIUzI1NiIsInR5cCI6IkpXVCJ9.eyJpbWFnZSI6Imh0dHBzOi8vYXNzZXRzLnJibC5tcy8xOTUxMjE1MS9vcmlnaW4uZ2lmIiwiZXhwaXJlc19hdCI6MTYyOTk4NTIwOH0.jJlxVzs5e2gb_m-sDnLdrweCo9l5MEzoL65NIfZwFn4/img.gif?width=980" id="69e95" class="rm-shortcode" data-rm-shortcode-id="84987051308577e42391178da5a6123a" data-rm-shortcode-name="rebelmouse-image"></p><p> Here's the deal: We all came into a world where things like gasoline and plastic are easy, cheap, and convenient. That's the way things work because that's the way that things <em> have been</em> working because someone made a profit once and said, "Yeah this works!" and the rest of the world just went along with it.</p><p> OK, so maybe that's a <em> slightly</em> oversimplified version of post-industrial world history.</p><p> The point is that <strong>renewable energy and cleaner living will actually be easier, cheaper, more convenient, and ultimately better for our health and the health of this floating space rock we call home — but we need every informed, responsible, intelligent citizen of the world to make it happen.</strong></p><p><strong><img type="lazy-image" data-runner-src="https://assets.rebelmouse.io/eyJhbGciOiJIUzI1NiIsInR5cCI6IkpXVCJ9.eyJpbWFnZSI6Imh0dHBzOi8vYXNzZXRzLnJibC5tcy8xOTUxMjE1Mi9vcmlnaW4uZ2lmIiwiZXhwaXJlc19hdCI6MTY1NDY3MjQ1Nn0.mmTe8rlvxeu6GrwDsJ71AL_i_yG5UBg_VgriY6Synok/img.gif?width=980" id="8f0b1" class="rm-shortcode" data-rm-shortcode-id="b81f7bec8baa595d26acbb727fd79aa5" data-rm-shortcode-name="rebelmouse-image"><span></span><br></strong></p><h2>The entire planet has to change The Way Things Are Done and find A Better Way. But that will only happen if we <a href="https://secure.avaaz.org/en/100_clean_yt/" target="_blank">speak up and demand it</a>.</h2><p> <strong>You can make sure your voice is heard by <a href="https://secure.avaaz.org/en/100_clean_yt/">signing this petition</a> to demand climate action at the Paris Climate Summit.</strong></p><p> <img type="lazy-image" data-runner-src="https://assets.rebelmouse.io/eyJhbGciOiJIUzI1NiIsInR5cCI6IkpXVCJ9.eyJpbWFnZSI6Imh0dHBzOi8vYXNzZXRzLnJibC5tcy8xOTUxMjE1My9vcmlnaW4uZ2lmIiwiZXhwaXJlc19hdCI6MTY1NzgwMzA0N30.PBzYHWX2k2Npw8OU3F74J8lX0V5Hn9HG2MDYG9oepAo/img.gif?width=980" id="ae5fb" class="rm-shortcode" data-rm-shortcode-id="e1e93cabd10739adff9bc29bb14b51cf" data-rm-shortcode-name="rebelmouse-image"></p><p> Once that's done, you can share the video below — and tell everyone you know to do the same.</p> <span style="display:block;position:relative;padding-top:56.25%;" class="rm-shortcode" data-rm-shortcode-id="981440d73d230fd76d85dd74b975b4c8"><iframe type="lazy-iframe" data-runner-src="https://www.youtube.com/embed/WXafcxR060A?rel=0" width="100%" height="auto" frameborder="0" scrolling="no" style="position:absolute;top:0;left:0;width:100%;height:100%;"></iframe></span><p> See? I told you it was easy.</p>