The San Francisco 49ers pledged $1 million toward fighting racial inequality.
In August, San Francisco 49ers quarterback Colin Kaepernick became the subject of both praise and scorn for protesting racial injustice and police violence when he sat while the national anthem played before his team's game against the Green Bay Packers.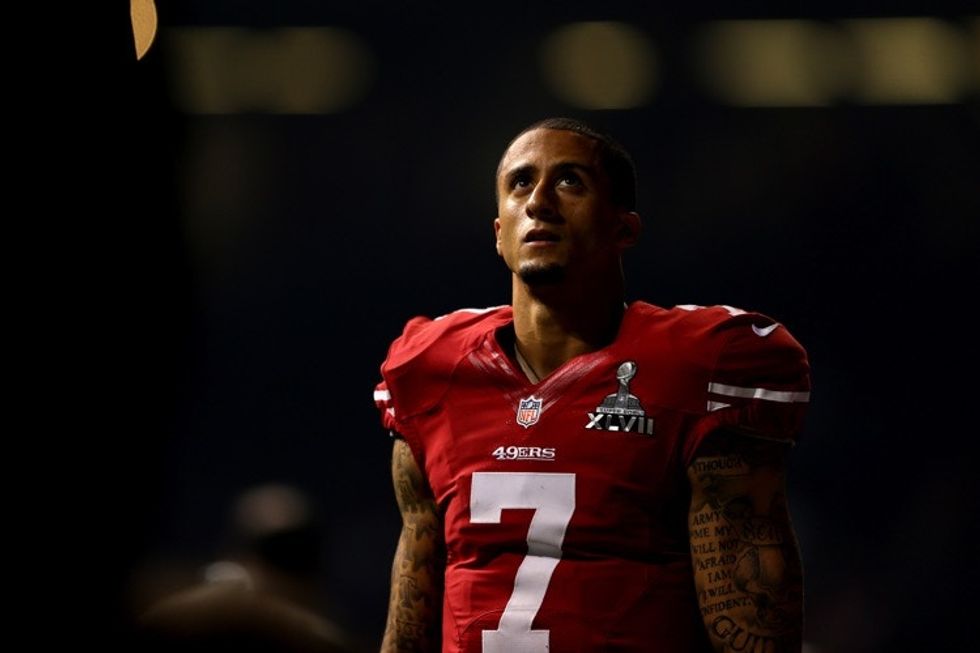 The following week, after a discussion with former Green Beret Nat Boyer, Kaepernick took a knee while the anthem played. (Boyer suggested that it might be more respectful, and Kaepernick agreed.)
The 49ers quarterback defends his decision to protest during the national anthem.
San Francisco 49ers quarterback Colin Kaepernick sat huddled on the bench before his team took on the Green Bay Packers in a preseason football game.
As the national anthem played, players on both teams stood to honor the flag. Kaepernick, however, wasn't among them.
This decision — not his electric play that led the team to the Super Bowl just a few seasons back — may very well go down as the defining moment in his career. He seems OK with that.
Most Shared
Get stories worth sharing delivered to your inbox