Pets
Sweet pup gives a small possum a ride before owner sets it free
Dog owner finds possum attached to her dog's chest.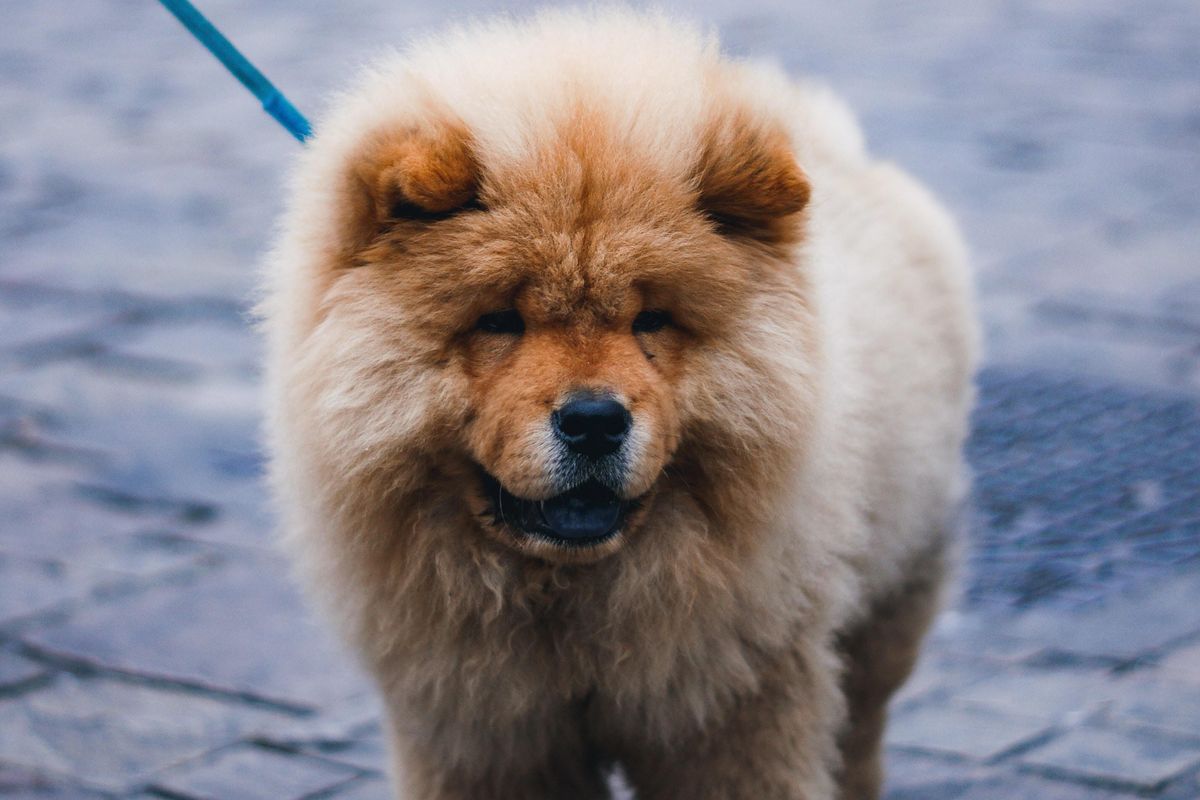 Dogs are like toddlers, they're always getting into things and can be quite sassy when they're feeling ornery. Anyone who's spent time with dogs will know they can get up to all kinds of shenanigans. But in their defense, it's not always their fault. A fluffy chow named Duke found himself in a predicament and he did nothing other than be his sweet happy self. Duke's owner, who graciously runs the furry animal's TikTok account, posted a video explaining what she found when he made his way into the house after a jaunt in the yard.
As he came into the house, the dog's human noticed something dark brown on his fur, but she couldn't get a good look. Once she did, however, she was shocked at her discovery. In the video, the owner calls Duke over to the camera so she can get a better picture for their followers showing what he had gotten himself into. The woman zooms in and we can see a brown thing stuck to the dog's fur, but once the curious owner takes a towel and gives a small tug and a wiggle, it's revealed that Duke had in fact made friends with a baby possum.
---
The possum isn't the possums we are used to seeing in America, this is a possum that is native to Australia. It's a bit bigger than what you'd expect a baby possum to be, but it's also surprisingly adorable. Duke, on the other hand, looks confused as to why his mom just removed his newly adopted baby from his chest as she shows him the critter saying, "That's what was attached to you." With a "Hi, little fella!" she lifted the possum onto a fence and set it free to find its biological family, or at least other possums that can teach it the difference between mommy possums and furry canines.
@dukeofhawthorn

A chow and his baby possum friend hanging out #dogsofttiktok #chowchow #possum
In the comment section, Duke's owner answered some questions posed by curious viewers. In reply to one comment, the dog mom said "Duke was so upset we didn't get to keep it." She also went on to clarify that the dog did not attempt to bite the possum as he's used to being gentle due to him sharing his mom with cats. Duke's human also cleared up the confusion for people that thought the animal looked like a sugar glider, stating, "It was 100% a possum. We do not have sugar gliders where I live. It didn't have winged arms or the characteristic stripe."
When seeing the little creature, it's easy to see how some American viewers may have confused the possum with a sugar glider, but given the owner's accent and the name of the TikTok account, Duke of Hawthorn, it's presumed the duo lives in Australia. Dogs will keep you on your toes, but showing up with a possum attached to their coat is something I can't imagine most would expect. I'm sure Duke's owner will share this story for years to come.