Most Shared
Stunning images of ballerinas reclaiming the streets of Cairo.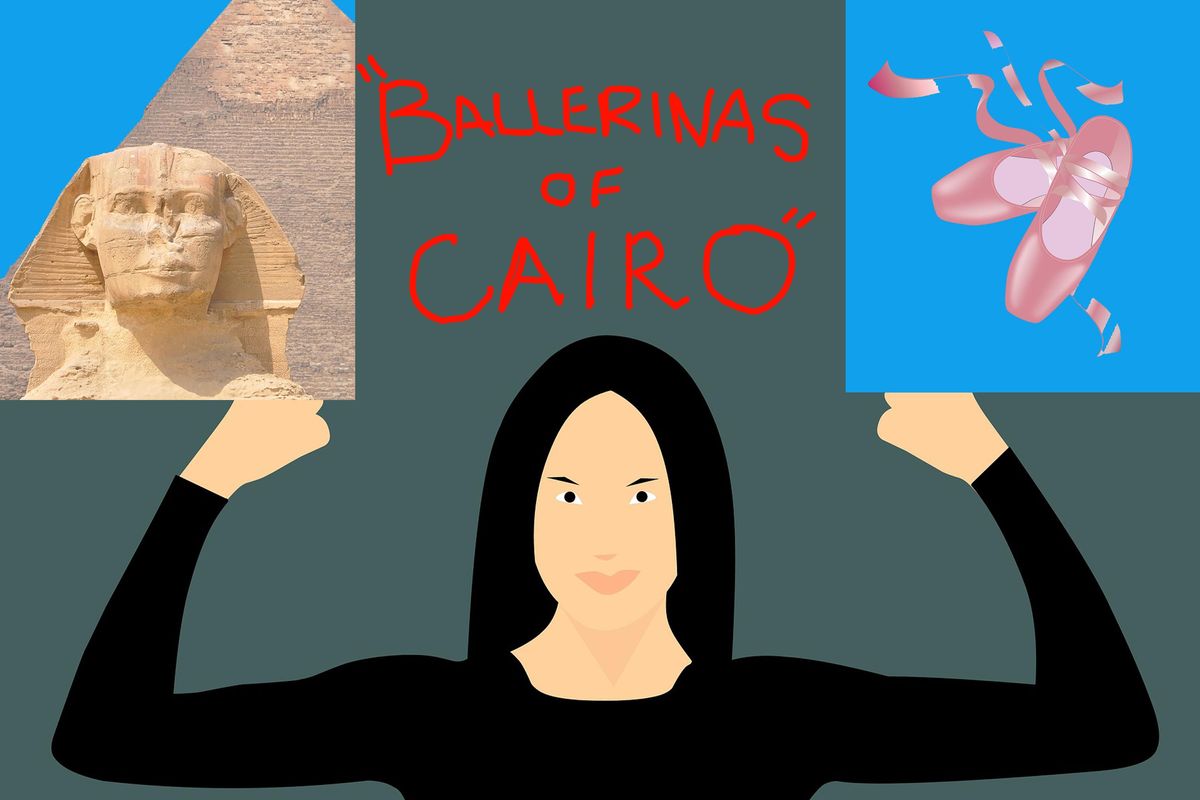 Images via Pixabay.
Photographer Mohamed Taher's life has been defined by three wildly different cities.
The first was his hometown of Cairo, Egypt. The second was Savanah, Georgia, home of the Savannah College of Art and Design, where Taher earned a master's degree in filmmaking and embarked on his earliest photography projects.
The third city was New York, where Taher first encountered the Ballerina Project, an ongoing photo series that features classically trained ballet dancers posing on city streets all over the world.
---
Inspired by the dancers in New York, Taher went back to Egypt and started a photo series called "Ballerinas of Cairo."
At first, he says it was just a visually interesting project to work on. "The photos were just for our sake," Taher explains of the early days of the project, which he works on with fellow photographer Ahmed Fathy. "You see this movement of the ballet dancing and the roughness of [Cairo]. It makes a lot of contrast... It was kind of a niche version of the project."
Taher quickly realized that the dancers in the photos weren't just dancing. They were taking to the streets where they could express themselves freely, without inhibition.
"There's a huge problem for women in Egypt streets," says Taher. "There's a lot of sexual harassment ... so now this was a layer of the project."
Posing for the photos gave the dancers room in the street where they felt empowered to take up space without fear.
For women in Cairo, feeling free and safe in the street is unusual.
Sexual harassment and street harassment are unfortunately common occurrences for women around the world, but 99.3% of women in Egypt experience sexual harassment; a number that a UN Women report report calls "unprecedented."
"To be a woman in Egypt is to live with the crushing inevitability of sexual harassment," writes Jen Tse of Time magazine. "The magnitude of the problem is epidemic."
"Ballerinas of Cairo" became more than a cool photo project. Now it's about women reclaiming the streets for themselves.
Taher and the other photographers often include the dancers' stories and voices along with their photos. "We have to give some voices for these women because we tell stories through their dancing," says Taher.
Taher wasn't sure how people would react to the photos, but he says it's been overwhelmingly positive.
"I thought people were going to have some bad comments about it because it's kind of a conservative community here," Taher explains. "But I was kind of amazed when people encouraged us to continue more and encouraged the girls to dance more."
"We got a lot of comments from girls saying they want to do this, and they were very enthused about it," he says. "They want to dance on the street. They want to feel free. They want to have this feeling of being on the streets again, just walking the street."
Taher says he will be taking the project and its message of empowerment to other cities in Egypt, as well as putting together a gallery exhibition. It's not the work he thought he'd be doing, but it's the work he loves.