Sen. Ted Cruz took the stage at the annual Conservative Political Action Conference and started an important conversation about ... "The Simpsons"?
"I think the Democrats are the party of Lisa Simpson," said the Republican senator from Texas at one point during an interview. "And the Republicans are, happily, the party of Homer and Bart and Maggie and Marge."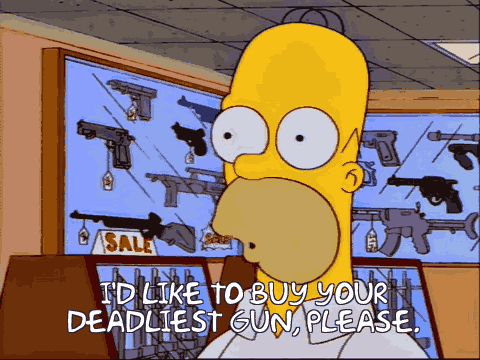 GIF from "The Simpsons."
---
Now, it's pretty clear what he meant: The Democratic Party is a bunch of wet-blanket elitist vegetarian know-it-alls while he and his fellow Republicans look out for the average American. OK! That's his opinion, and that's cool — but not everyone agreed.
A number of people involved in creating "The Simpsons" shared a few thoughts on the comparison, and it wasn't especially charitable to Cruz.
Former "Simpsons" writer Daniel Chun poked fun at the fact that Cruz accidentally "liked" a tweet from a porn account a few months back.
Animator Anna Maltese broke things down a bit more saying that the only one Cruz might be right about would be Bart, but that's not necessarily a great thing.
She also suggested that Cruz's reference was a ploy to land a guest spot doing a voiceover, pointing out that he even made an "audition" tape in 2015 for BuzzFeed.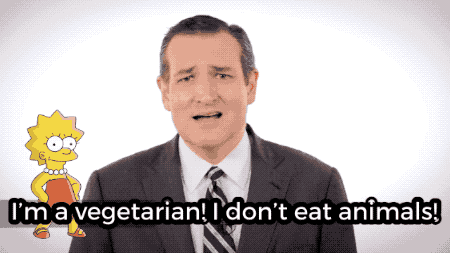 "I'm a vegetarian! I don't eat animals!" is Cruz's impression of Lisa. GIF from BuzzFeed/YouTube.
Executive producer Al Jean joked that even the billionaire Mr. Burns might be thinking of becoming a Democrat.
And Yeardley Smith, the voice of Lisa Simpson herself, offered perhaps the most charitable and optimistic reading of all (which is a very Lisa thing to do!).
Sure, "The Simpsons" has poked fun at all political parties over the years. And there are a few examples of characters on the show who are unabashedly Republican.
Ned Flanders, Krusty the Clown, Mr. Burns, and Sideshow Bob have been identified as Republicans in various episodes.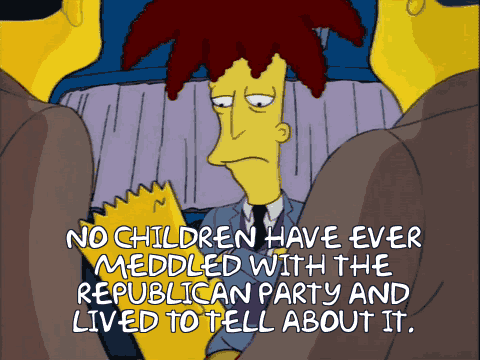 GIF from "The Simpsons."
The show also includes a few glimpses into the Springfield Republican headquarters, for what it's worth.
Arnold Schwarzenegger shows up in "The Simpsons Movie" as a president who was "elected to lead, not to read" — which might sound a little familiar.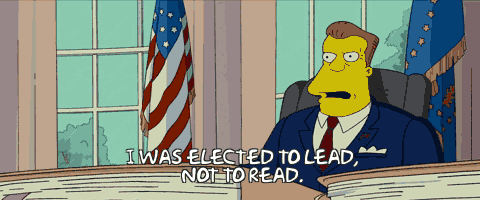 GIF from "The Simpsons Movie."
But maybe Cruz's comparison was right — or at least, not totally wrong.
In any case, if Cruz's analogy does hold true, that might not be good news for the Republican Party when 2020 rolls around — just sayin'.
But seriously, don't think too much into it.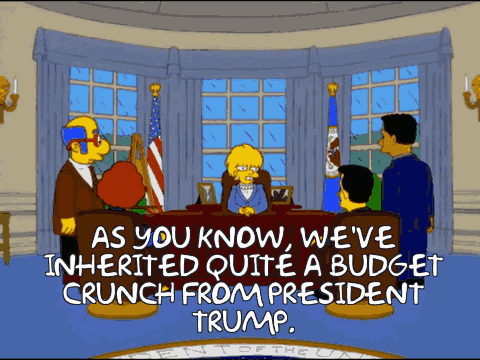 GIF via "The Simpsons."