Joy
Passenger with no idea how to fly a plane makes emergency landing after pilot is incapacitated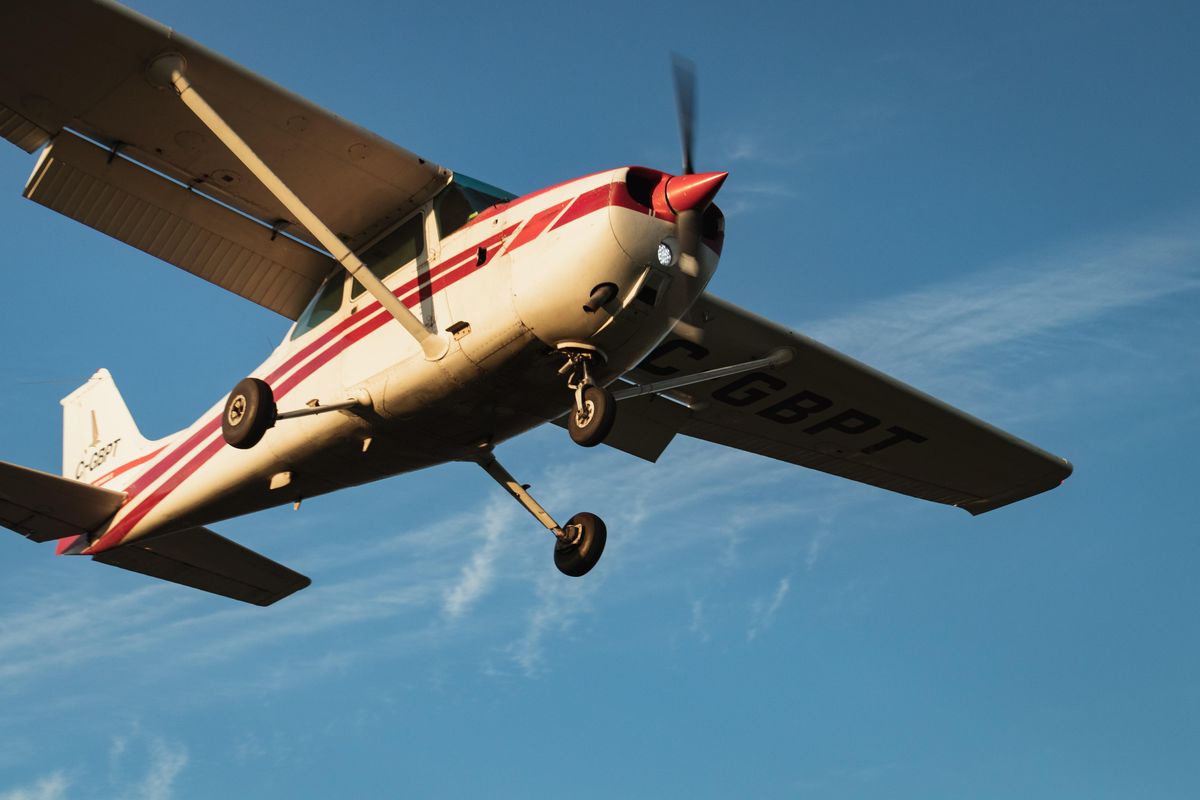 Being a pilot is arguably one of the most demanding jobs in the world. People trust you with their lives and there is virtually zero margin for error. Yet professional pilots do it with seeming ease. If you have ever had the privilege of being in a cockpit while someone's flying, you'll know they make it appear like it's a task anyone with any amount of video game knowledge can do. Of course, it's not that simple. Flying a plane takes up to a year of hands-on training depending on the type of aircraft you'd like to fly and the training program you attend.
Learning to fly a plane is almost always a voluntary decision, except in this one truly noteworthy instance.
---
A passenger with exactly zero flying experience was aboard a small private jet when the pilot appeared to have a medical emergency. The pilot of the single engine Cessna 208 became incoherent during the flight and the passenger had to take over unexpectedly after entering the cockpit and contacting air traffic control. The exchange was recorded on LiveATC audio.
The unnamed passenger informs Fort Pierce, Florida air traffic control, "I've got a serious situation here, my pilot has gone incoherent," he said on the radio. "I have no idea how to fly the airplane." After being asked what his position was, the passenger responded, "I have no idea. I see the coast of Florida in front of me and I have no idea."
Kudos to the passenger of N333LD who safely executed an emergency landing at PBI yesterday - well done! And to the CFI controller who talked him down - wow!

— LiveATC.net (@LiveATC.net) 1652264013
Talk about a scary situation. Not only is the passenger experiencing an emergency with another human being, who he must've been concerned about, but now he's charged with flying and landing a plane. That's no easy feat, especially when likely your only experience with being a pilot is when you played Top Gun on your Sega Genesis in the '90s while your brother called you Goose.
It's a safe bet that the video game wouldn't have prepared him for his current predicament. Thankfully the concerned passenger had the wherewithal to figure out how to call for help from the people that are known for being cool under pressure.
Once air traffic control was aware of the dire situation, the controller immediately began trying to assist the passenger in keeping the wings level and making a safe descent. The controller continued guiding the passenger, saying "Maintain wings level and just try to follow the coast, either north or southbound. We're trying to locate you."
While the passenger was handling the pressure like a champ, there was a brief moment where he was unsure. "Have you guys located me yet?" the passenger asked. "I can't even get my nav screen to turn on. It has all the information on it. You guys have any ideas on that?"'
Eventually the plane was located about 20 miles away from Boca Raton by air traffic control and it was guided to a safe landing at Palm Beach International Airport.
This will likely be a story this passenger tells well into old age and his grandchildren will scoff at the idea that it could be true. It's also likely to be something that he hopes will never happen again, if he ever has the nerve to get on an airplane again.